The Kardashians Don't Have A Great History With The Met Gala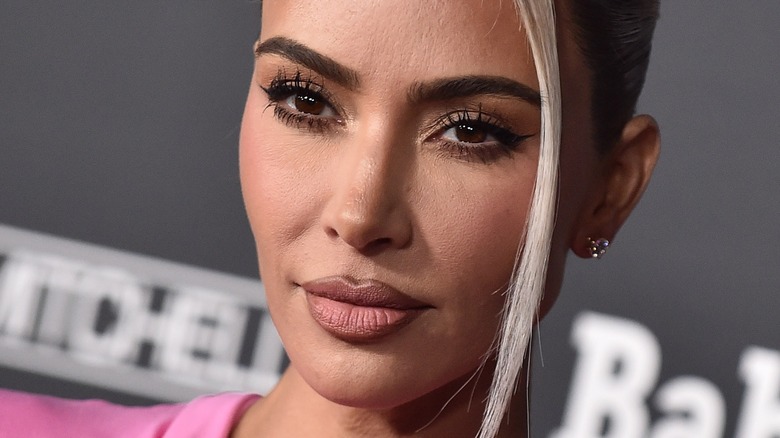 DFree/Shutterstock
The Kardashians are known for many things, but there's no doubt that their fashion choices have been some of the most talked-about aspects of their lives. Whether they're snapping selfies on Instagram or walking the red carpet, almost everything that Kim, Khloé, Kourtney, Kendall, and Kylie do garners the attention of their millions of fans, with a few critics mixed in here and there. We all know that fashion is clearly important to the family, and some of them even make a living off of it. For example, Khloé served as one of the founders of the popular brand Good American, which sells everything from jeans to sweatshirts and matching sets. And we can't forget about Kim Kardashian and her wildly successful brand SKIMS, which is similar to Spanx as it sells shapewear.
The family also regularly attends some of the hottest fashion events of the year, from New York Fashion Week to Paris Fashion Week and, of course, the star-studded Met Gala. According to Page Six, Kim has been attending the event since 2013, and we've seen plenty of chic looks over the years. We've seen the mother of four rocking every designer under the sun, from a Givenchy dress when she sported a baby bump while pregnant with daughter North West in 2013 to slaying in a feathered Roberto Cavalli gown in 2015 — just to name a few. But, that doesn't mean her road to getting there has been easy and the same goes for one of her sisters. 
Anna Wintour used to dislike Kim Kardashian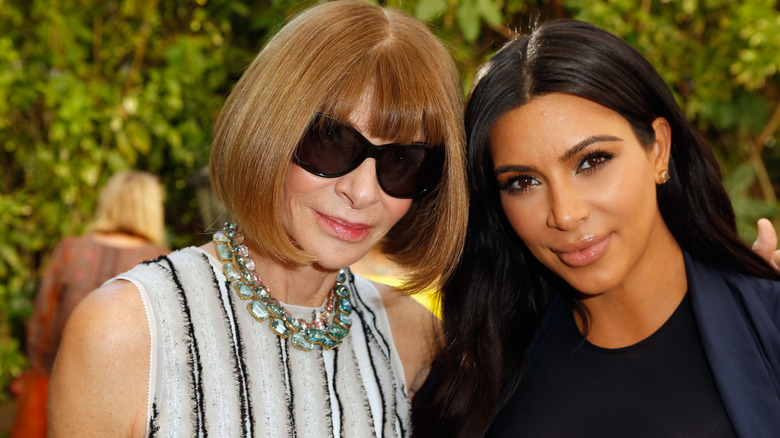 Jeff Vespa/Getty Images
Who knew there was bad blood between Kim Kardashian and Anna Wintour? The Kardashian family has had their fair share of drama over the years (hence their hit reality shows), and Anna Wintour used to dislike the SKIMS mogul. In 2012, Radar Online reported that Wintour (who famously approves every name on the guest list for the big event), once banned Kim Kardashian from attending. Kim had just started dating Kanye West at the time, and while she was still well-known, she perhaps wasn't as famous as she is now. "Anna hates Kim," a source told the outlet at the time. "Why would she be invited to the event? It is all the biggest stars in the world, and Kim doesn't fit that bill at all." The insider added, "The Met Gala is $25,000 a ticket, but Kim can't even buy her way in, Anna Wintour does NOT want her there!" Ouch!
Of course, Kim has attended the popular show plenty of times since then (and so have her sisters) but that doesn't mean that the road has been without bumps. In 2022, rumors swirled that Khloé never got invited. "I have been invited in the past. I just opted not to go," she said on an episode of "The Kardashians." "I'm not big on red carpets. I think I've made that very clear." But, Khloé eventually gave in and attended for the first time in 2022. 
The Kardashians make fashion waves at the Met Gala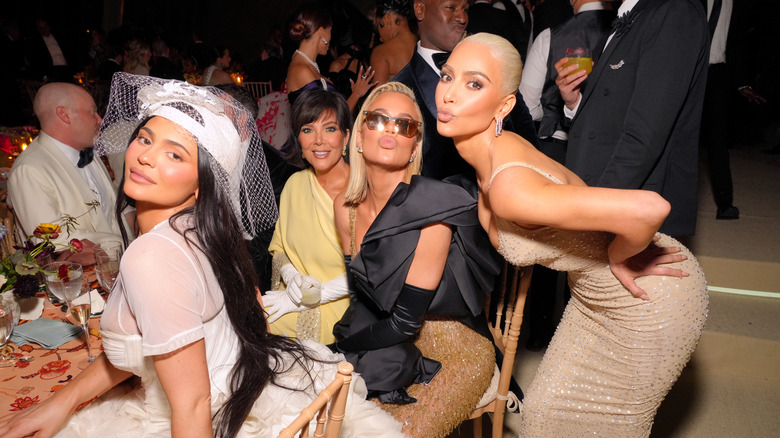 Kevin Mazur/mg22/Getty Images
Over the years, the whole Kardashian family has made several appearances on the red carpet at the Met Gala, and their fashion choices usually make the biggest headlines. In 2022, Kylie Jenner famously wore a bridal gown and rocked a backward baseball cap with a veil. Many critics weighed in on her outfit choice, with some giving it a nod of approval and others slamming the bizarre get-up. Not too long after the event, Jenner explained why she chose to dress as a tomboy bride — as she wanted to honor the late fashion designer Virgil Abloh.
"Virgil and i were supposed to go to the Met together before it got postponed in 2020. to celebrate V tonight and his incredible legacy truly means the world to me," she wrote on Instagram on May 3, 2023. "I'm humbled to wear this dress and honor my talented beautiful friend. we felt you tonight Virgil and love you forever." She also thanked her glam squad for helping put the look together.
The same year, Khloé Kardashian made her first appearance on the red carpet, explaining to La La Anthony that she pulled together her look in a really short time. "We did it in like 10 days," she said of her look by Moschino creative director Jeremy Scott. "I love you. It's fab." In the same interview, Khloé gushed over how fun it was to be there with her whole family.