Is Taron Egerton Dating Anyone Since His Split From Emily Thomas?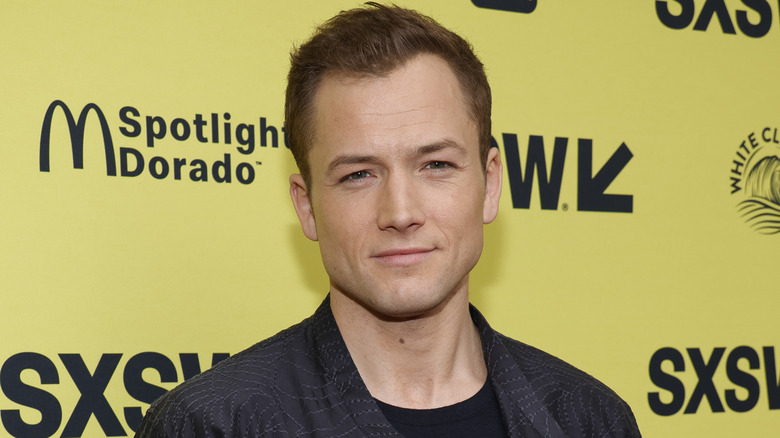 Frazer Harrison/Getty Images
In April 2022, "Tetris" actor Taron Egerton and his girlfriend of six years, Emily Thomas, decided they weren't a good fit (cue that nails-on-a-chalkboard "Game Over" Game Boy sound). The couple had previously split in November 2018 only to reconcile three months later. Egerton told Vogue that he and Thomas had been spending a lot of time apart due to work before that breakup, but he realized how badly he was missing her after reading a card she had given him. However, their next breakup seemed like it might stick. On Instagram, Egerton indicated that he was ready to hit the restart button on his love life by erasing all signs of his ex. Soon after, a source told The Sun, "He is open to meeting someone else soon."
After Egerton's first split from Thomas, an assistant director, who has worked on "Solo: A Star Wars Story" and "The Batman," he raised eyebrows with his comments about dating in the #MeToo era. "I'm not in a place where I'm thinking about dating, but when I am, it will probably affect my thinking a bit," he told Radio Times (via the Independent). "There are certainly situations where I avoid being alone with certain people."
Egerton didn't have to worry about his comments scaring away any potential romantic interests at the time, thanks to his reunion with Thomas. And after he became single again, he apparently came up with a way to avoid the appearance of impropriety while looking for love.
The physical trait Taron Egerton looks for in a partner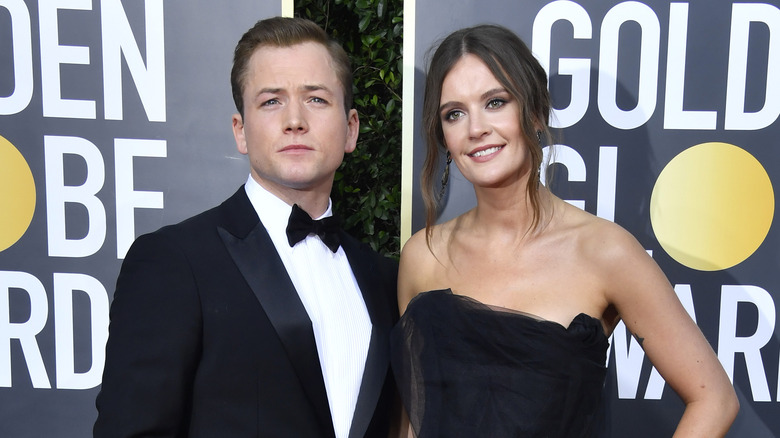 Frazer Harrison/Getty Images
After Taron Egerton's long-term relationship with Emily Thomas ended, an insider told The Sun that the "Black Bird" star was using Raya, the dating app Ben Affleck famously had an account on, to get back in the dating game. But when describing what he looks for in an ideal partner, we're just guessing that Egerton opted not to quote Sir Mix-a-Lot in his dating profile.
During a July 2022 "Radio Andy" interview" host Andy Cohen asked Egerton if he was seeing anyone at the time, and the actor revealed that he was single. Cohen then played the role of a dating profile questionnaire, getting Egerton to say that he was hoping to find somebody "quite attractive and funny." When pressed on his physical preferences, Egerton said that bra size doesn't matter to him but confessed, "I'm probably more of an a** man." He then explained how his own body shape has shaped who he's physically attracted to. "I've got a big butt. Quite a big round butt," he said. If he's dating someone who doesn't possess the same trait, he opined, "When we're walking away hand-in-hand as a couple, it's not going to look right. ... It won't work."
Apparently, the "Rocketman" star doesn't mind the size of his behind limiting his dating options, though. While reading thirst tweets from fans for BuzzFeed, he said, "I'm quite proud of my a**, actually."
Taron Egerton had a celebrity hall pass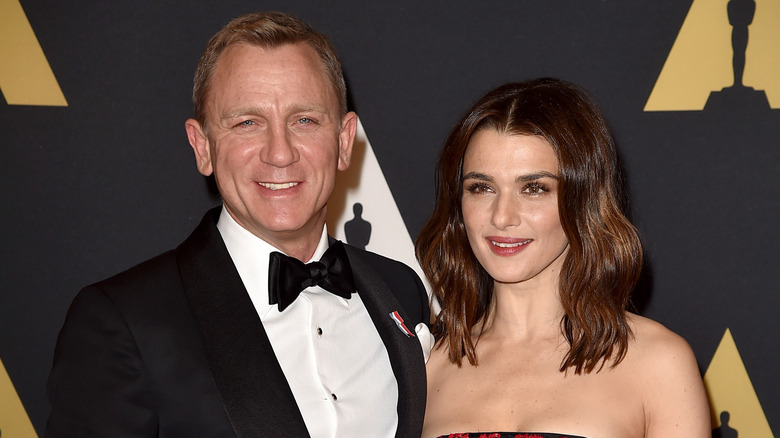 Kevin Winter/Getty Images
Taron Egerton was asked to reveal which fellow celebrity he was crushing on in a 2015 interview with Yahoo! Lifestyle, and she was someone he certainly wouldn't find on Raya. "I've got a thing for Meryl Streep. ... Meryl Streep in 'The Devil Wears Prada.' Weird as that is!" Egerton confessed. But when he appeared on "Watch What Happens Live" in 2019, Egerton revealed that another critically acclaimed, married actor was his Hollywood hall pass when he was dating Emily Thomas: "The Favourite" actor Rachel Weisz. He said that he developed a crush on Weisz after watching her in "About a Boy." Since Thomas knew about this crush, it was probably a bit weird for her when she worked with Weisz's husband, Daniel Craig, on the 2021 James Bond film "No Time to Die."
Listing your celebrity hall passes on a dating profile probably isn't the best move, but Egerton could score some major points with all the single ladies by sharing the somewhat Bond-like romantic gesture he used to sweep Thomas off her feet. "When my girlfriend and I first got together, I took her to Claridge's hotel in London, and I had them deliver a necklace to the room," he recalled. He also described himself as an "attentive, thorough, enthusiastic" lover, so if Weisz ever decides to ditch the man with the golden gun, she might want to give the "Kingsman: The Golden Circle" star a call.