Why Ben Affleck's Secret Dating Video Is Causing Such A Stir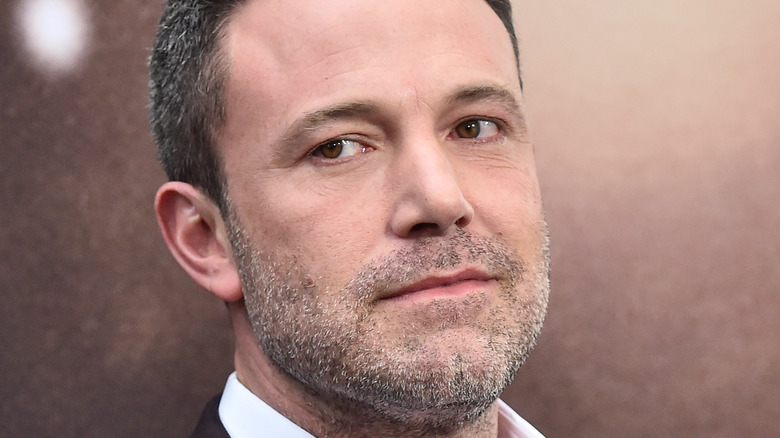 Shutterstock
Ben Affleck must be used to having his love life making headlines. After all, the actor was married to Jennifer Garner, recently dated Ana de Armas, and was last seen hanging out with his ex-girlfriend Jennifer Lopez. That's why it can't come as a huge shock that a secret video featuring Affleck seemingly trying to get an online date, is causing such a stir on social media.
It all started when actor and author Nivine Jay matched with the "Batman" star on the celebrity dating app Raya but thought she was being catfished by someone pretending to be him. She explains in a hilarious TikTok video where she writes "Thinking of the time I matched with Ben Affleck on Raya and thought it was fake so I unmatched him and he sent me a video on Instagram." That's right the "Gone Girl" actor apparently wanted to know why the beauty unmatched him so he decided to slide into her DMs with a private video that she then screen recorded for her TikTok. In the video, Affleck says straight into the camera, "Nivine, why did you unmatch me? It's me."
Only five hours after it was posted, the video was viewed over 909K times! Of course fans couldn't believe that the A-list actor not only brazenly showed his face when sliding into the DMs of a TikToker with over 16K followers, but also admitted he's using the members-only dating app after previously denying rumors that he uses dating sites at all.
Ben Affleck denied he uses dating apps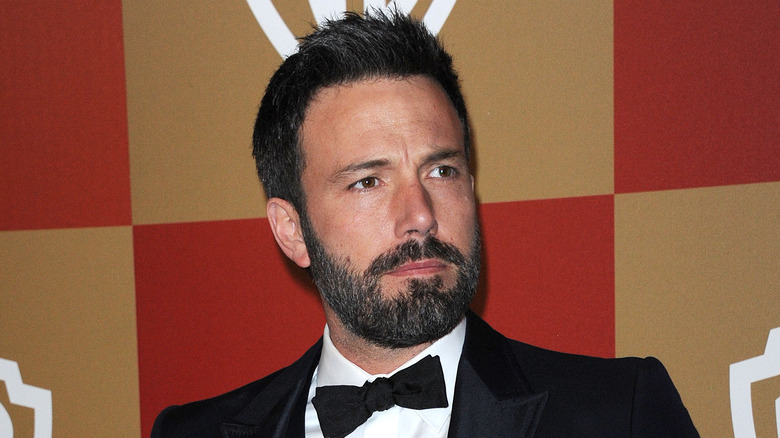 Shutterstock
The private video Ben Affleck sent to a woman who unmatched him on Raya seems innocent enough, as he's just proving it's really him! Yet, it may be getting everyone's attention because the actor has denied that he uses any dating apps. In 2019, Page Six reported that the "Good Will Hunting" star was spotted on Raya. But only a few months later, Affleck told Diane Sawyer that dating sites weren't for him. He said (via E!), "I am not on any websites. I know people who are on them and they have a fun time, but not me." He continued, "I would love to have a relationship that was deeply meaningful and one to which I could be deeply committed."
Whether he decided to finally admit it or didn't think a viral TikTok would be made out of his DMs, the actor isn't the only one in Hollywood using dating apps. Actor Rebel Wilson not only revealed on "Fitzy & Wippa" (via PopCrush) that she uses Raya, but that she has spotted Affleck on there! She dished, "[I've seen] Ben Affleck! I hear Channing Tatum's on there, but he hasn't come up on my feed yet so I'll keep swiping!"
The only question now is whether Affleck will keep swiping or if his recent hangouts with Jennifer Lopez will lead them to rekindle their relationship. But if someone tells you that they're Ben Affleck on a dating app, they may be telling the truth!