Tamra Judge Outs Teddi Mellencamp's One-Night Stand With Matt Damon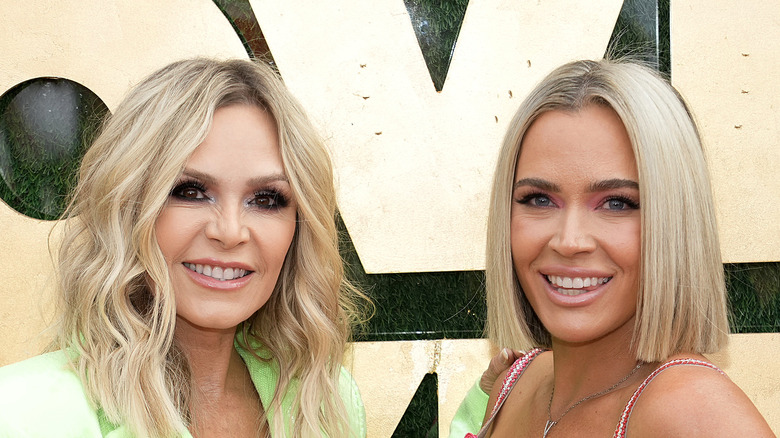 Jeff Kravitz/Getty Images
Teddi Mellencamp might be a mother of three now but once upon a time, she was a wild young adult doing, well, what young adults do. The "Real Housewives of Beverly Hills" star who appeared in the Bravo series from Seasons 8 through 10 got married to her husband Edwin Arroyave in 2011, and while the pair has remained together ever since, they have also had their fair share of troubles.
Speaking in a March 2023 episode of her "Two Ts In a Pod" podcast, Mellencamp opened up about the struggles in her marriage, revealing that they were once close to getting a divorce. "We are at our worst absolute phase, because truthfully, for us, it was really about a power struggle," she revealed about the rough patch they experienced during her first season of "RHOBH." Previously, Mellencamp was married to filmmaker Matt Robertson for three years until their 2009 divorce, according to Radar Online.
Long before Robertson and Arroyave, however, Mellencamp was hanging around some of Hollywood's biggest stars as her BFF and fellow housewife Tamra Judge recently revealed.
Teddi Mellencamp hooked up with Matt Damon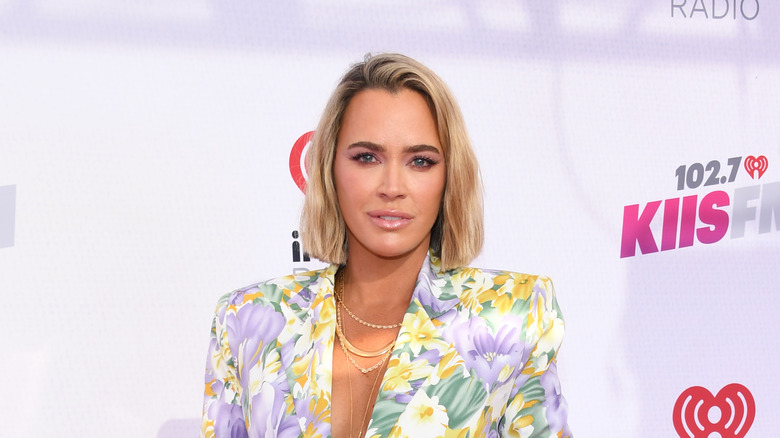 Jon Kopaloff/Getty Images
During a recent appearance on "Jeff Lewis Live," Tamra Judge took the hosts on a trip down memory lane to Teddi Mellencamp's past escapades. "Can we talk about the celebrity Teddi boned when she was [younger]?" Judge asked. But even though Mellencamp initially protested against Judge's revelation, she eventually confirmed that the person in question is in the high ranks of celebrities. "And if you're gonna randomly bone A-list celebrities when you're younger, use condoms," she quipped. While Mellencamp tried to conceal the identity of the celebrity, Judge later revealed his initials to be "M.D.," which the hosts correctly guessed to be Matt Damon. Recounting the experience, Mellencamp revealed she met Damon after sneaking into a club using a fake ID. At the time, she was only 20.  "He was probably 30 — ten years older. I only slept with him one night. He didn't get my number," she explained. 
Damon, however, was not Mellencamp's last rodeo as she has since admitted to meeting her husband Edwin Arroyave on a similar wild night in a Hollywood club. "I thought after that night that that was just one of those ... a story that you tell your girlfriends," she said in an interview with Yahoo!. Following their first meeting, Mellencamp and Arroyave got to know each other better and the rest, they say, is history.