Dylan Mulvaney And Caitlyn Jenner's Feud Fully Explained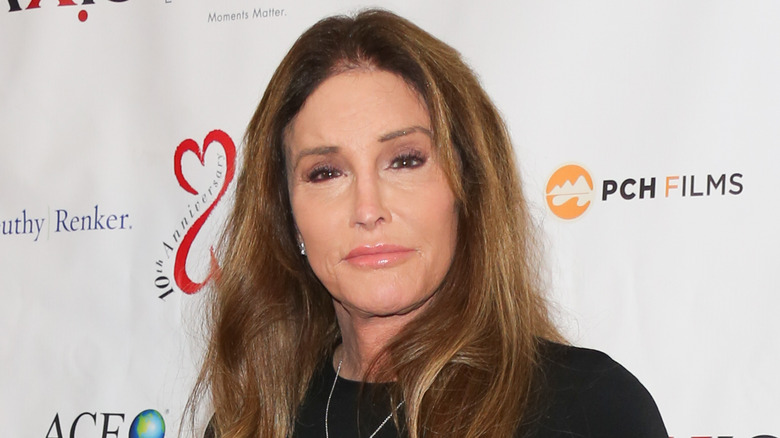 Paul Archuleta/Getty Images
TikTok influencer Dylan Mulvaney has elicited outrage amongst conservative pundits for her videos' messages, including from Olympic gold medalist and fellow trans woman Caitlyn Jenner.
The social media star first gained fame when she began her "Days of Girlhood" series on TikTok in March 2022, which documented her day-to-day joys and struggles of transitioning from male to female. By the time Day 365 arrived, Mulvaney had garnered more than 10 million followers, much ado to her positive attitude and advocacy for the LGBTQIA+ community. She was awarded the Groundbreaker Award at the 2023 Queerties and was named one of TikTok's 2022 LGBTQ+ Trailblazers.
With her newfound notoriety, Mulvaney has also, unfortunately, received backlash from conservative content creators and transphobic users online. TV personality Jenner, who revealed her trans identity to the world back in 2015, became a contributor for Fox News in March 2022 and has had some choice words for Mulvaney.
Caitlyn Jenner misgendered Dylan Mulvaney in controversial tweets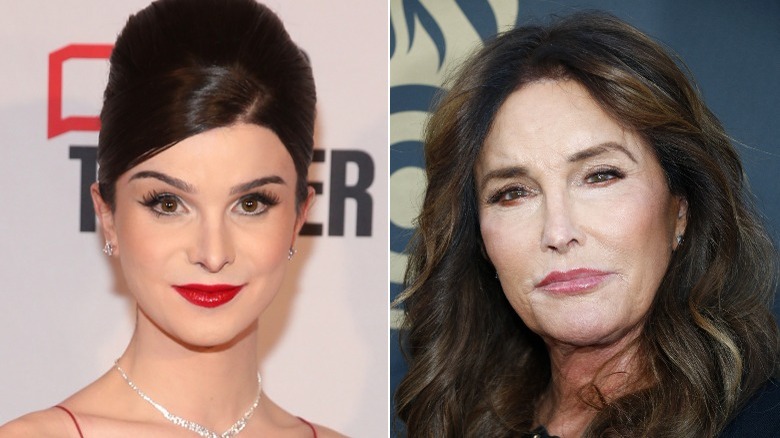 Tinseltown/Shutterstock & Rob Kim/Getty
The disagreements between Caitlyn Jenner and Dylan Mulvaney began early into the influencer's "Days of Girlhood" series. For Day 74, she uploaded a video retelling the story of how patrons at a store were "staring... at [her] crotch" because she didn't realize her shorts were too tight and sang that she wanted to "normalize the bulge." This video resurfaced and was denounced by Republican Sen. Marsha Blackburn after Mulvaney was invited to the White House to meet with President Joe Biden in October 2022, as reported by the New York Post. Jenner retweeted Sen. Blackburn's negative sentiment and continued to misgender the influencer.
"There is a difference between acceptance and tolerance, and normalizing exposing your genitals in a public way and a public place," Jenner wrote on Twitter. "I do not support that at all, in the slightest. Dylan...congrats your trans with a penis."
In response to Jenner's vitriol, Mulvaney released an open video letter to the former Olympian on her TikTok, in which she explained the "bulge" video was made before her trans friends showed her the protocol for wearing tucking undergarments. She called Jenner's tweets "terrible" and posited that "a trans person invalidating another trans person's transness is pretty evil." In a statement to Rolling Stone, Jenner's team blamed the "haphazardly misgendered" tweets on one of their employees, not the former athlete herself. Although this was blamed on her team, Jenner later attacked the trans influencer again in 2023.
Caitlyn disapproved of Dylan's Nike partnership
Because of her social media fame, Dylan Mulvaney has been able to partner with companies like Kate Spade, Maybelline, and Amazon for paid sponsorships. But it caused a stir among conservative pundits, including Caitlyn Jenner, when Mulvaney posted an advertisement with the sportswear brand Nike. On April 5, Mulvaney — who used to be a yoga instructor — uploaded a paid post on her Instagram with Nike Women, wearing a sports bra and leggings. After, Jenner decided to tweet her opinion on the partnership.
"As someone that grew up in awe of what [Nike co-founder] Phil Knight did, it is a shame to see such an iconic American company go so woke!" Jenner wrote, according to the New York Post. "We can be inclusive but not at the expense of the mass majority of people, and have some decency while being inclusive. This is an outrage."
At this point, Mulvaney is getting used to the "outrage" machine, as her partnership with Bud Light was the reason for a boycott — with singer Kid Rock participating — of the brand. The influencer opened up about the public scrutiny on an April episode of comedian Rosie O'Donnell's podcast "Onward." "I have tried to be the most uncontroversial person this past year and somehow it has made me controversial still," she expressed. "These people, they don't understand me, and anything that I do or say somehow gets taken out of context and is used against me."