What Paige DeSorbo From Summer House Really Does For A Living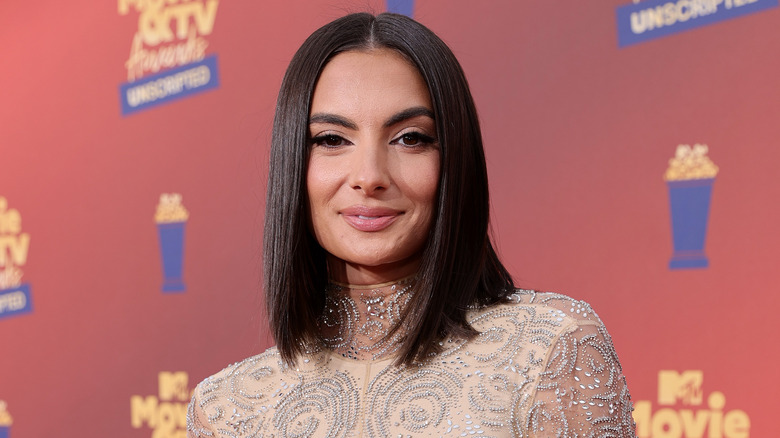 Emma Mcintyre/Getty Images
Paige DeSorbo has been a part of three hit Bravo shows: "Summer House," "Winter House," and "Southern Charm." And since joining Bravo's infinite universe, she has experienced many ups and downs with her various castmates. While DeSorbo and friend Hannah Berner managed to maintain their pre-Bravo bond once the "Summer House" cameras started rolling, not all of DeSorbo's relationships have been quite as easy. For example, DeSorbo's relationship with Craig Conover, who stars on "Southern Charm," has undeniably caused her a little stress. 
Although they first appeared to be infatuated with each other, rumors that Conover cheated soon overshadowed their obvious chemistry. Of course, the fallout of his indiscretion played out in front of the cameras. "I think hanging out one on one with an ex while you are dating someone is inappropriate," shared DeSorbo in the "Summer House" trailer (via the Daily Mail). 
Ultimately, the couple decided to stick things out and are still together today. They even bond over the fact that some Bravo fans aren't too fond of them. "If people mutually hate us, it kind of brings us together," she said to E! News. "I'm like, 'Everybody hates us.' And he's like, 'Whatever, I love you.'" Sweet? Perhaps. But if DeSorbo ever gets fed up with the drama Bravo has introduced into her life, she has more than a few jobs that she can fall back on.
Paige DeSorbo has the gift of gab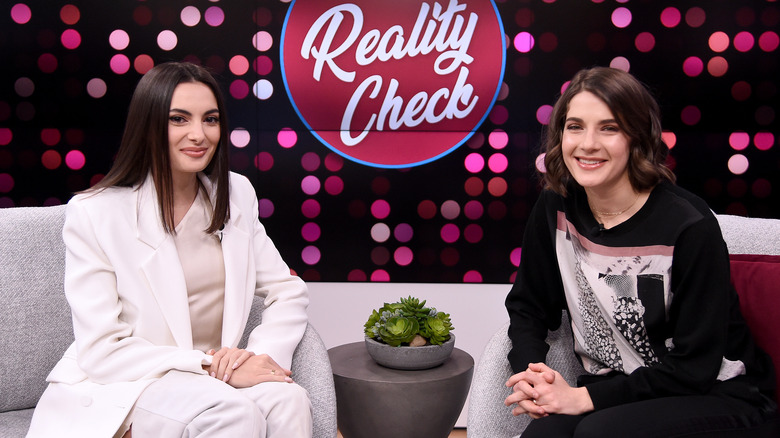 Jamie Mccarthy/Getty Images
Paige DeSorbo doesn't just entertain fans in front of the camera — she also does it behind the mic. Since 2021, DeSorbo has hosted her own podcast called "Giggly Squad" with former Bravo star Hannah Berner. The podcast, which consists of the former co-stars sharing their thoughts on trending topics, was born out of their friendship. "I feel like when Hannah and I first met, it was kind of, okay, we know that there's something here that's a lot bigger than what we're currently doing," DeSorbo shared with Entertainment Tonight in 2022. "I think our friendship has just evolved into so many different levels, and I would confidently say that Hannah and I are the closest we've ever been right now." 
Since its debut, their audience has grown substantially, as has their marketing, which includes Instagram and TikTok accounts as well as a shop where you can buy their irreverent T-shirts and products. And while they've yet to disclose just how much money their efforts have garnered them, they're selling tickets for their tour, so it's safe to assume they're making decent money. A podcast seems like a natural career progression for DeSorbo, who previously worked for ABC and the media brand, Betches, per Authority Magazine.
Paige DeSorbo is an influencer
At this point, any reality star with a social media presence is an influencer — even if they don't want to be. Of course, that's not the case with Paige DeSorbo, who obviously enjoys the brand sponsorships and other opportunities her reality career has brought into her life. When speaking with Authority Magazine in 2019, DeSorbo shared a bit about her life outside of Bravo. "I'm fortunate enough to get to work with a lot of brands but I am currently in talks with one of my favorite stores in NYC to become a brand ambassador," shared the reality star. "I will be curating my own events, filming videos for them and personal shopping in their local stores!" 
One of DeSorbo's business endeavors includes guest hosting "1st Look," a Peacock program which highlights the best tourist spots around the country. Naturally, DeSorbo appeared on Episode 8 of Season 14, which revolves all around New York. "I moved to New York in 2015, with no idea what I wanted to do," says DeSorbo in the trailer. "And that's why I love New York. New York essentially tells you what's going to happen."