If Denise Richards Blows Her Second Chance On RHOBH, She Deserves Bravo Banishment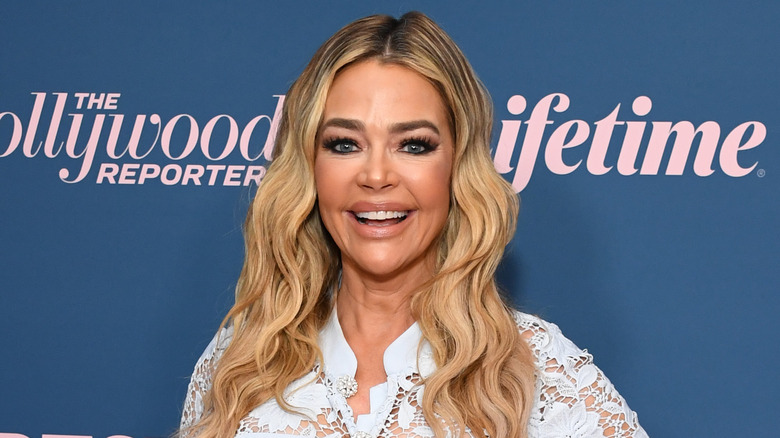 Jon Kopaloff/Getty Images
Denise Richards is officially returning to Bravo, Bravo, Bravo, but let's hold the confetti. Richards totally mishandled her two-season arch on "Real Housewives of Beverly Hills" Season 9 and 10. As tradition dictates, the actor's inaugural season was a much easier ride than her sophomore season. Sans Garcelle Beauvais — who is responsible for reintroducing her to the cast, per Variety — Richards fought with nearly all of her co-stars. Most of Richards' drama came at the hands of Brandi Glanville, who claimed that Richards had cheated on her husband with her. 
In true villain form, Lisa Rinna made it her mission to pry what she felt was the truth about Richards' dalliance with Glanville out into the open. After Richards claimed that she'd only met with Glanville "four times in my life," Rinna replied during an episode, "Oh please. I don't buy that," resulting in weeks of feuding between them, eventually culminating into a tense Season 10 reunion. Ultimately, Richards decided not to return to the show for Season 11, effectively letting Rinna's bullying tactics win. 
Amid her return, Richards should be prepared to take a fierce stand against her co-stars, who will definitely dredge up her past storylines. If Richards fails to stand on her own this time, her scenes should be left on the cutting room floor... permanently.
Denise Richards' biggest foe is gone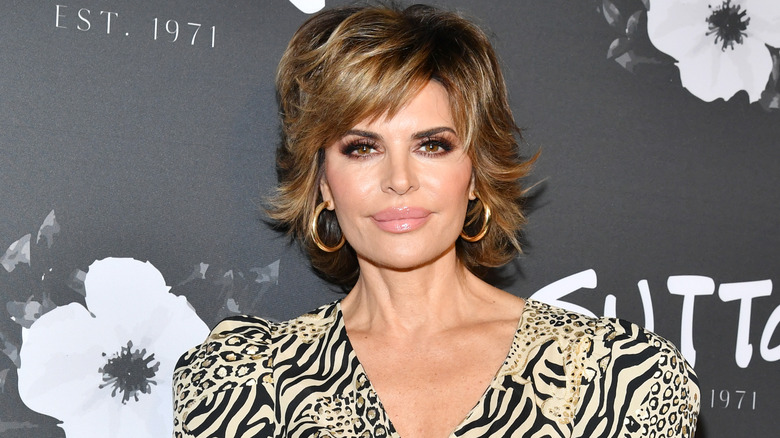 Amy Sussman/Getty Images
Look, going up against Lisa Rinna and company isn't for the faint of heart. No one with common sense would volunteer for such a task. But Richards didn't volunteer, she was paid an inordinate amount of money to sit in million-dollar homes and villas and bare her most intimate secrets. While Rinna definitely dug her claws into Richards during Season 10, it's not like she didn't know how Rinna got down with the cast. Plus, they were actually friends in real life, which means that Richards should've been hip to Rinna's tactics.
With that said, Rinna's recent "RHOBH" departure, which was ironically spurred by viewer backlash over her Season 12 behavior, has given Richard a perfect chance to swoop and reclaim her own story on her terms. Sure, she'll still have to face Kyle Richards, Dorit Kemsley, and the others, but the show is offering her a clean slate. Not many ex-housewives receive such an opportunity with their biggest obstacle out of their way! She shouldn't waste this chance, especially since many Bravo fans are already rooting for her return. Plus, Richards should rest a little easier knowing that she's taking up screen-time previously occupied by Rinna. There's no excuse for her not to bring the heat!
Denise and Garcelle Beauvais could make a formidable duo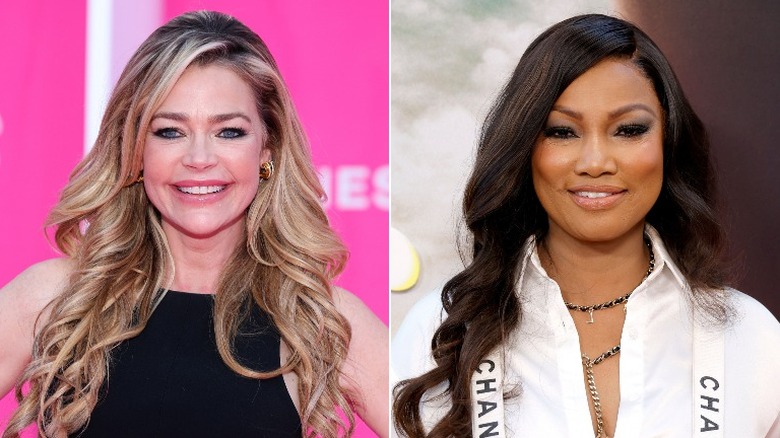 Pascal Le Segretain/Getty & Frazer Harrison/Getty Images
At the very least, Denise Richards should use her return to show her co-stars she won't run scared a second time. But if she shoots just a little higher, she could wiggle her way into a more dominant position. With Lisa Rinna gone, Denise Richards is in a prime position to leverage her friendship with Garcelle Beauvais to become the show's most powerful clique. During the thick of Richards' Glanville incident, Beauvais stood ten toes down for her. "If you've been friends with someone — and she's in our circle — that if somebody was coming from the outside, you would at least give Denise the benefit of the doubt and I felt like they just believed Brandi right out of the gate," argued Beauvais on the "B***h Sesh" podcast (via People).
Ultimately, Richards' early departure squandered all of the duo's potential. It's now time for them to have a second chance. While Beauvais and Sutton Stracke have definitely been holding down the fort, Beauvais and Richards could easily take down Erika Jayne, Kyle Richards, and Dorit Kemsley, who've wielded far too much power for far too long. However, she won't be around long enough to overtake them if she doesn't grow thicker skin and a stronger clap-back game. And honestly, if not, she wouldn't deserve the spot anyway.