How Jon Voight Betrayed Angelina Jolie's Mother Marcheline Bertrand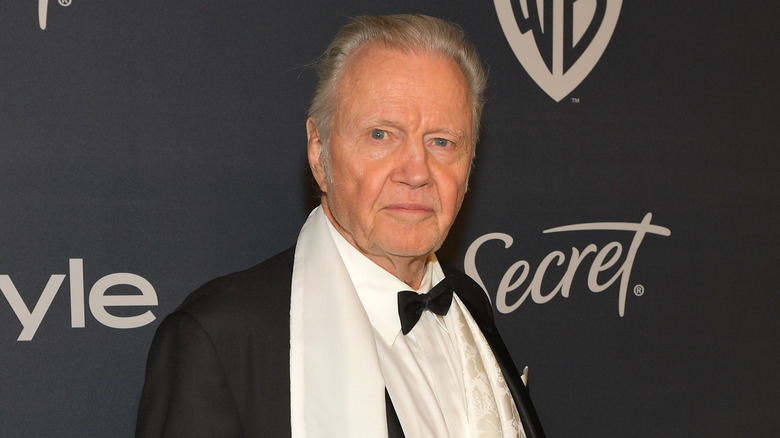 Matt Winkelmeyer/Getty Images
Jon Voight and Angelina Jolie have had a complex relationship. From getting along to not talking for years, the father-daughter duo has had its ups and downs, and they would be the first to admit it. The "Maleficent" actor told The Hollywood Reporter's "Awards Chatter" podcast, "Jon and I have gotten to know each other—through grandchildren now. We're finding a new relationship...We've had some difficulties..." Their complex relationship is sure to be attributed to many things, but one reason the actors struggled with building a good relationship was because of Voight's marriage to Jolie's mother, Marcheline Bertrand.
The "Midnight Cowboy" actor and Bertrand had tied the knot back in 1971, per Fan Bolt. Similar to Voight, Bertrand had her own career in acting but took a step back when she got married. After two years of struggling to get pregnant, Voight and Bertrand welcomed their son, James Haven, in 1973. The couple then completed their little family when they welcomed Jolie in 1975. The "Girl, Interrupted" actor was close to her mother. Jolie opened up about their relationship to The Sun, saying, "My mom was my heroine. She was a generous, warm individual, who led a very private life but walked through it with kindness and grace."
For a moment, they seemed like a perfect family — but Voight's deception broke irrevocably broke up the marriage and cause a rift between him and his children.
Jon Voight had an affair after Angelina Jolie was born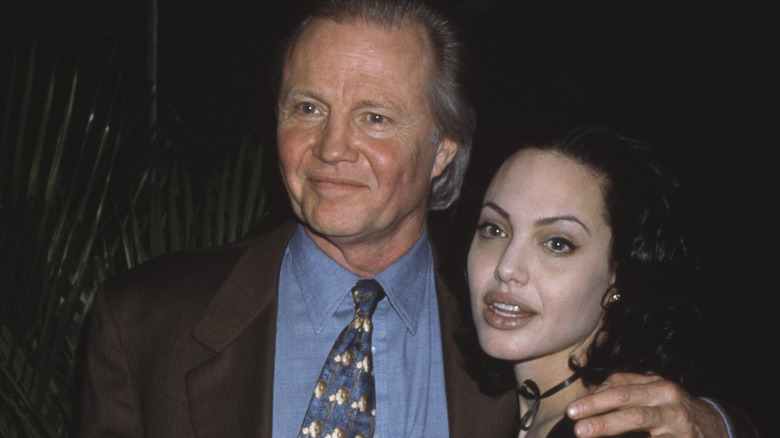 Michael Ochs Archives/Getty Images
With one bad decision, Jon Voight destroyed his family. Just a year after Angelina Jolie was born, the "Deliverance" actor and Marcheline Bertrand decided to separate. Amidst their divorce, rumors circulated that Voight had cheated on Bertrand. According to Express, Voight admitted to the infidelity years later, saying, "I had an affair, and there was a divorce. There was a lot of hurt and anger." After the couple officially divorced in 1980, Jolie and her brother grew up essentially in a single mother's home as her dad was absent from their lives, per The New York Post.
Despite Bertrand putting on a brave face for the kids, dealing with such a betrayal was hard for her. Even as a young kid, Jolie recognized how her mother was affected by the affair. Writing an op-ed about Bertrand for The New York Times, Jolie shared, "When my father had an affair, it changed her life. It set her dream of family life ablaze. But she still loved being a mother." Jolie detailed the drastic changes Bertrand dealt with after becoming a mother and how Voight's affair contributed to this. She said, "Her dreams of being an actor faded as she found herself, at the age of 26, raising two children with a famous ex who would cast a long shadow on her life." While Bertrand, herself, never said anything about the affair, it evidently broke her heart.
Marcheline Bertrand didn't let Voight's affair ruin her relationship with her kids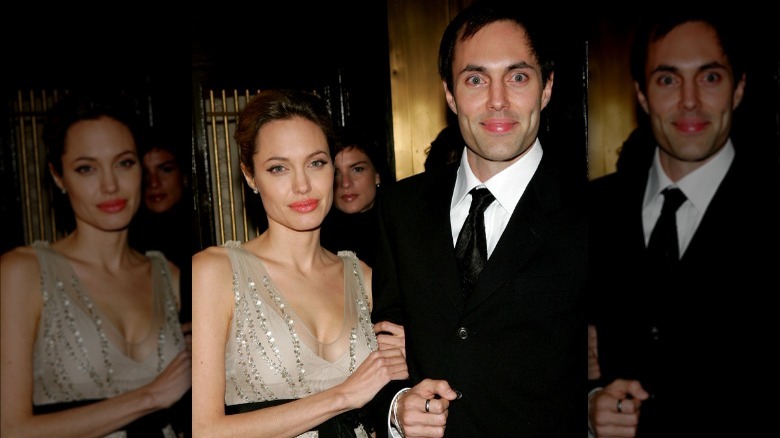 Paul Hawthorne/Getty Images
Even though Marcheline Bertrand had to deal with a crushing divorce from Jon Voight, she was still an incredible mother. It's evident in the way her kids, Angelina Jolie and James Haven, talk about her. Jolie once told The Sun, "My mom always made it clear that I was her friend, and that is a lesson on how to bring up my own children. When we talked, I felt she wanted to hear what I had to say. She enjoyed me..." Jolie even described her relationship with her mom as "girlfriends" like. As Jolie has gotten older, her appreciation for her mother has only grown, especially when people share that the "Maleficent" actor is similar to Bertrand. Jolie shared, "If anybody ever tells me that I am a mother to them like my mom was to me, it will be a great compliment."
Sadly, Bertrand passed away in 2007 after her battle with ovarian and breast cancer, per People. But, even after her death, her kids had an immense amount of respect for her. Haven once talked about his mother's death and made a bold statement about his and Jolie's relationship with Voight, per TMZ. He said, "Now that our mother has died, we're two orphans, Angie and I ..." Similar to Jolie, Haven did not have a good relationship with their father, but it's clear that the brother-sister duo have endless love for their mother.