Below Deck Sailing Yacht: Daisy Kelliher's Relationship With Colin MacRae Explained
Love triangles — and sometimes even love squares — are a recurring theme on "Below Deck Sailing Yacht," and Season 4 hints at yet another one among the cast members. In Season 2 of the hit show, First Officer Gary King found himself entangled between the affections of stew Alli Dore and deckhand Sydney Zaruba. Although he began his flirtation with Zaruba first, he ended up catching feelings for Dore, which caused a lot of tension between the two women. Having not learned his lesson, King hooked up with Ashli Marti, Gabriela Barragan, and "Below Deck Sailing Yacht" chief stew Daisy Kelliher in Season 3
The chief engineer, Colin MacRae, often watched King's antics from the sidelines and offered cheeky commentary to the cameras, but he never got involved in the boat's drama. However, in the Season 4 trailer, he is surprisingly seen getting into his own boatmance with Kelliher, and it causes some hurt feelings between the crew.
Daisy Kelliher didn't expect to be in a love triangle between Colin MacRae and Gary King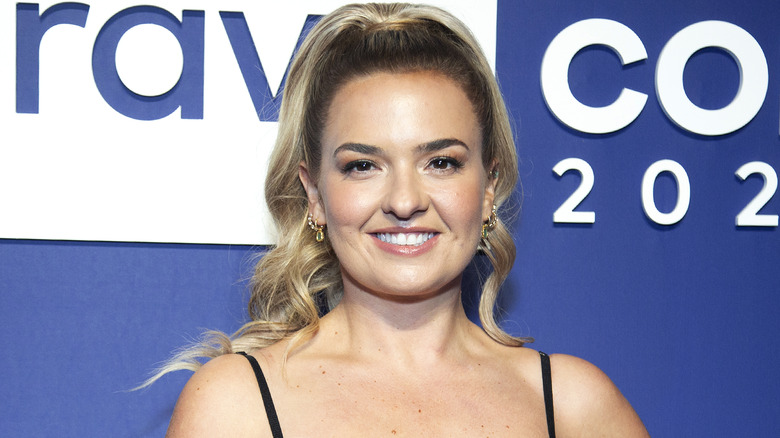 Santiago Felipe/Getty Images
If the "Below Deck Sailing Yacht" Season 4 trailer is any indication, there is going to be a lot of making out between cast members. Daisy Kelliher and Colin MacRae's smooch was one of the more shocking ones, and Gary King was not too happy about it. "I definitely never thought I'd be the kind of woman that, you know, I'd be in a love triangle with two guys, let alone it happen this season, but there you go," the chief stew told ET. On King accusing Kelliher of kissing MacRae out of revenge, she shared, "He had two seasons to try and pursue me, he chose not to ... But me and Gary were never anything, you know? I'm not quite sure what he thought that I was trying to gain from that. We were never in a relationship."
Although Kelliher knew kissing MacRae would cause a stir, she didn't expect such a huge fallout. "I kind of knew it was going to complicate things. I don't think I was quite prepared at the level it complicated things," the chief stew told Parade. "I'm not even sure people knew Colin was single. You know, I already kissed Gary, so maybe it was like, 'Colin's a no-go zone.' It was a lot to take in for everybody," she added. As surprising as the makeout sesh was for the viewers, Kelliher admitted that she always had a thing for MacRae.
Daisy Kelliher and Colin MacRae's romance was a long time coming
"Below Deck Sailing Yacht" fans have wanted Daisy Kelliher and Gary King to take their relationship to the next level, but it seems she and Colin MacRae had their own little flirtation. "I knew Colin was single. And, there's kind of always been something between me and Colin. So, in a way, I was surprised, but I also wasn't surprised, if that makes sense," she revealed to In Touch. The chief stew admitted that there were moments between them where they would "brush hands or look at each other," but they never acted on it. "[He] always had a girlfriend, so I always just friend zoned in the whole situation and never kind of expected anything more," Kelliher shared, adding she had always found MacRae "attractive."
Kelliher believed that part of MacRae and King fighting over her could be the result of their clashing egos. "I definitely feel like [Gary] was jealous. I think the boys — at times it did feel like I was a trophy prize [for them] ... And I was like, 'OK, I don't really want to be involved in this," she revealed to Us Weekly. After some time apart, Kelliher came to find that she and King are "just friends" despite having chemistry. As for the status of her relationship with MacRae, she teased, "You're really gonna have to watch and see kind of what happens and unfolds. But I think we're on a similar page now."