One Of Ben Affleck's First Acting Gigs Was A Burger King Commercial (& He Almost Got Fired)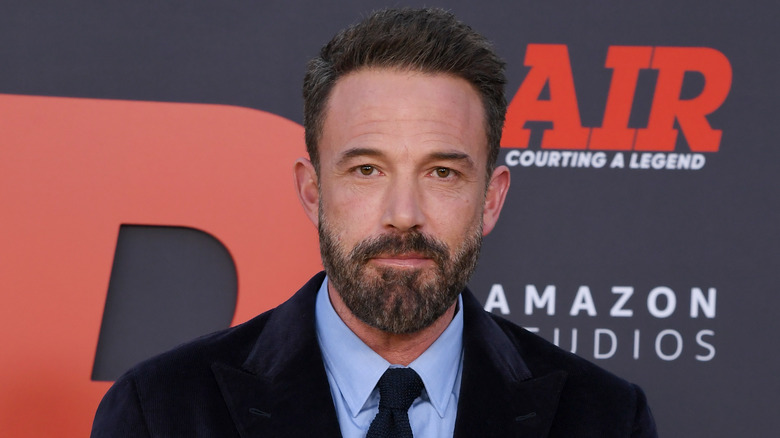 Jon Kopaloff/Getty Images
Ben Affleck caught the acting bug as a little kid. At a young age, the Massachusetts native booked numerous on-screen gigs, including a starring role in the PBS children's series "The Voyage of the Mimi." Affleck later got a massive break with his film "Good Will Hunting". Affleck and Matt Damon, who co-wrote and acted in the film, garnered critical acclaim and took home the Academy Award for best original screenplay. Of course, this only kickstarted Affleck's career. As fans know, he has gone on to star in tons of Hollywood blockbusters like "Pearl Harbor" and "Armageddon." A talented writer, director, and actor, Affleck has proven to be a triple threat.
Although Affleck has had his share of success, the actor admitted that he's faced plenty of rejection. In an April 2023 appearance on "The Kelly Clarkson Show," Affleck said, "It [the business] beats you down." He added, "We [Damon] got incredibly lucky very young and still there were probably 500 parts we didn't get easily." Affleck certainly booked some big acting jobs in his youth, including a commercial for a popular fast food chain. However, it didn't go quite according to plan, as the actor almost got fired. Let's just say that Affleck was a little salty when reflecting on filming the advertisement.
Ben Affleck wasn't proud of the commercial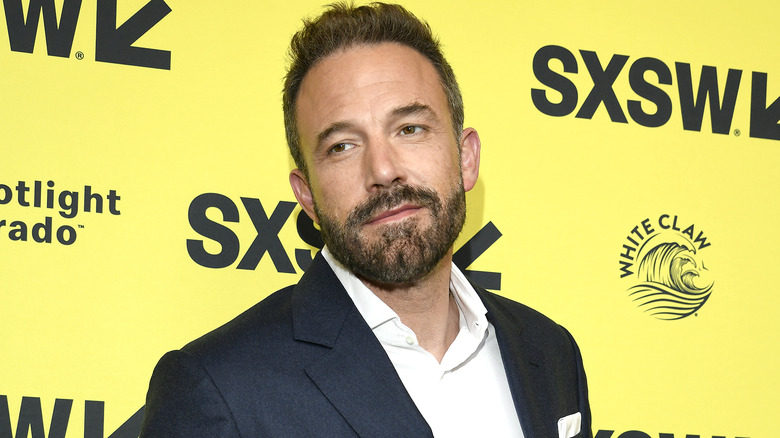 Tim Mosenfelder/Getty Images
As a teenager, Ben Affleck starred as a delivery boy in a 1989 commercial for Burger King. The young actor drives a car and fulfills a customer's request for a chef's salad. "Do You Believe in Magic" plays throughout, enhancing the advertisement's feel-good vibes. Affleck quickly glances in the car mirror, winking and brushing his hair back before dropping off the fast food order at a young woman's doorstep. Although the commercial helped launch Affleck's career, the star didn't jump up and down about the experience.
In a 2016 appearance on "Good Morning America," Affleck cringed as he watched his Burger King commercial. He said, "That was my first experience with fame at all because The Economist did a big story about how Burger King's current campaign is failing and they used the picture of me from that commercial." He wasn't exactly proud of his breakthrough, adding, "First time I ever got in the press was for bombing apparently in that commercial."
So, why was the Burger King commercial such a miss for Affleck? In an April 2023 interview on "The Drew Barrymore Show," Affleck admitted that he was nearly fired. When Barrymore asked him to elaborate, the actor revealed that driving was a concern. He said, "And I also remember being like, 'I don't know why this director keeps making me do it over and over again.' And now looking at the performance, I have a better idea."
Burger King wasn't Ben Affleck's last fast food commercial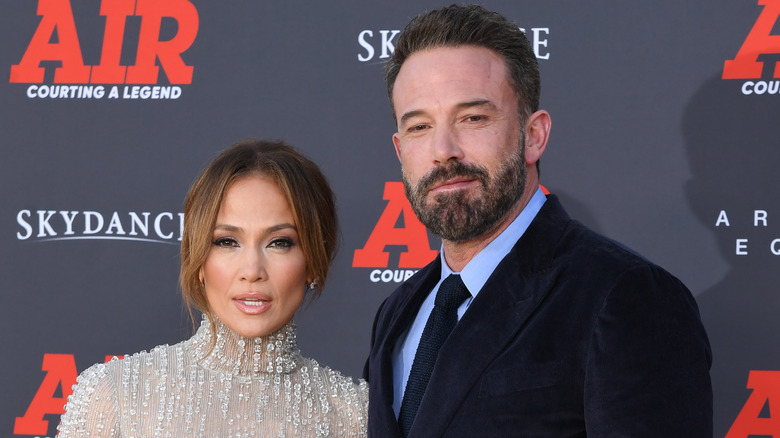 Jon Kopaloff/Getty Images
Ben Affleck's commercial career didn't end with his Burger King advertisement. In 2023, the actor starred in a Super Bowl commercial for Dunkin' Donuts. Portraying a drive-thru employee, Affleck's comedic talent and confidence shined through. In the clip, he challenges customers' orders, throwing out funny lines like "You do want joy. Is that joy in the form of Splenda or joy in the form of an Equal?" Then, he surprises them when he reveals that he's — well, Ben Affleck. To top it all off, Jennifer Lopez pulls up to the window, puzzled to learn that her beau has been working at the fast food spot. "You're embarrassing me in front of my friends," Affleck interjects. The "Gone Girl" star continues his playful shtick, gleefully messing around with the customers.
Unlike his Burger King experience, Affleck seemed a little more optimistic filming his Dunkin' Donuts commercial. He told People that the opportunity sounded fun, adding that shooting in his Massachusetts hometown was a bonus. The commercial really hit home for Affleck, as he's had a longtime love for the famous coffee and donut shop. He revealed, "This was the place that as I grew up, like playing Little League, after the games, everybody would go to Dunkin' and get munchkins, get coffee. It was like the thing that everybody did."