Ben Affleck And Matt Damon Have Been Friends Longer Than You Think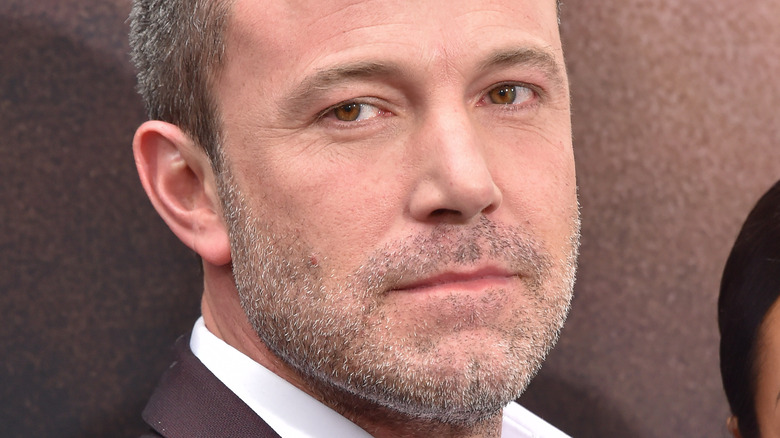 DFree/Shutterstock
Actors Ben Affleck and Matt Damon rose to fame when they co-wrote and starred in the film "Good Will Hunting" in 1997. This project brought the two into the Hollywood spotlight and earned them an Oscar for best screenplay, per IMDb. The two were struggling actors when they penned the script for the film, which also won Robin Williams an Academy Award for best supporting actor.
"It was a pretty arduous task ... It was five years altogether, so it was a long road, but it's paid off," Damon said to E! News in 1998, reflecting on creating the acclaimed movie. Affleck noted that the two had never written a screenplay before. "It was absolutely the first thing we had written, and we had no idea that anyone would make it or be interested at all," Affleck said on "The Rosie O'Donnell Show" in 1998. Although the public was first exposed to seeing Affleck and Damon together as they starred alongside each other in "Good Will Hunting," their friendship goes way back — many years before they shot the film.
Ben Affleck and Matt Damon have been friends since childhood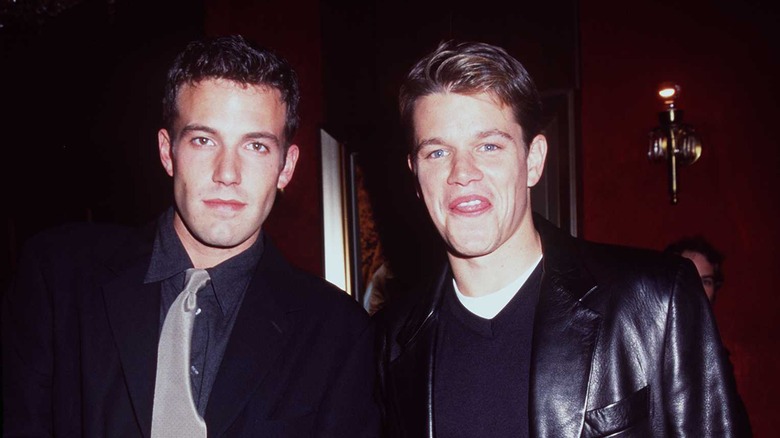 Robin Platzer/twin Images/Getty Images
Ben Affleck and Matt Damon together emerged on the Hollywood scene in the late '90s as their celebrated film, "Good Will Hunting," received a strong reception from moviegoers. The two had a long history of being friends before the film's release, however, as they originally met as middle schoolers. During a Parade interview from 2007, it was revealed that the two lived just blocks from each other as kids, and they met when Affleck was 8 and Damon was 10. They quickly grew closer as they bonded over their shared love of acting. "Before Matt, I was by myself. Acting was a solo activity ..." Affleck told the magazine. "All of a sudden I had this friend ... and he gets it and wants to do it and thinks it's interesting and wants to talk about it."
Their friendship was further solidified when Affleck came to Damon's rescue during a fight in high school. As another student attacked Damon for "mouthing off" to him, Affleck tackled the classmate and saved Damon from getting hurt. "That was a big moment," Damon said during a 2019 interview on "Conan." He added, "[I thought], 'This guy will put himself in a really bad spot for me. This is a good friend.'" Ever since these formative childhood moments, the friendship has flourished and continues to this day.
Ben Affleck and Matt Damon's friendship has been 'profoundly meaningful'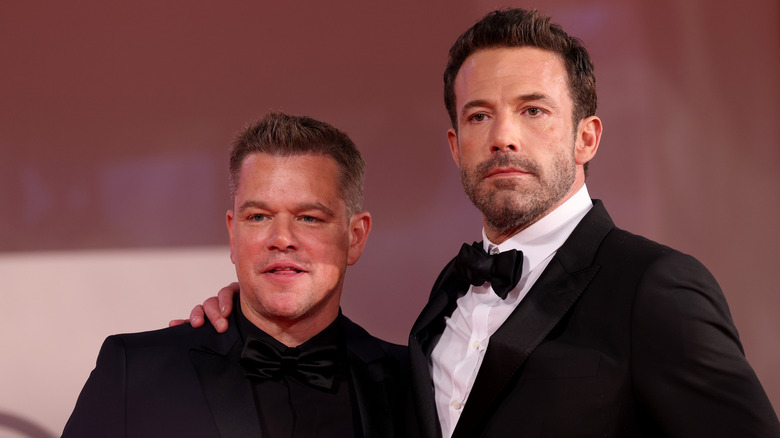 Franco Origlia/Getty Images
In 2021, friends Ben Affleck and Matt Damon again wrote together and bring a new story to the big screen. They released "The Last Duel," which is the first time they've penned a script together since they created "Good Will Hunting" 25 years prior, Yahoo! News reported. Since "Good Will Hunting," the two also worked on "Project Greenlight," a reality series documenting aspiring filmmakers working to bring their movies to life. In addition to working together, the two have maintained a solid friendship. "Over those 25 years, Matt and I have been friends ... it doesn't feel like, 'Oh, I haven't seen this guy in 25 years,'" Affleck said to Entertainment Tonight in 2021. 
The actors spoke with one another in January when Damon interviewed Affleck about his film, "The Tender Bar," on behalf of Entertainment Weekly. "This friendship has been essential and ... so important to me in my life," Affleck said. "There were a few critical times ... where your support was so profoundly meaningful to me that I don't think I would've been able to be successful without it." It's wonderful to see how, ever since their fateful meeting as young kids, Affleck and Damon's relationship has been a source of positivity and support for one another.