Demi Lovato Hints At Relapsing In New Song 'Sober'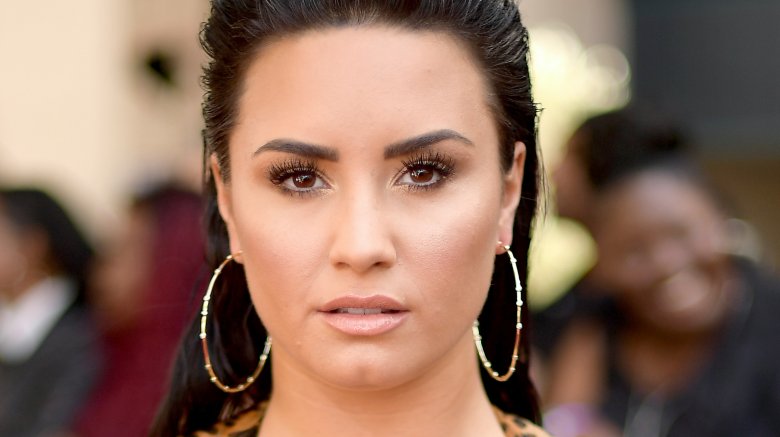 Getty Images
Demi Lovato may have just revealed that she's broken her sobriety.
On Thursday, June 21, 2018, Lovato dropped a brand new single titled, "Sober," that seems to describe a recent relapse. "Wake me up when the shakes are gone / And the cold sweats disappear," the former Disney darling sings, possibly referencing substance withdrawal. "Call me when it's over / And myself has reappeared."
In the chorus, Lovato apologizes to her family and to her fans for relapsing. "Mama, I'm so sorry I'm not sober anymore / And daddy please forgive me for the drinks spilled on the floor," Lovato confesses in the emotional piano ballad. "And I'm sorry for the fans I lost who watched me fall again / I wanna be a role model, but I'm only human." At the end of the song, Lovato promises to seek help for her addiction once again.
Considering that Lovato shared the new song on social media with the caption, "My truth," it would appear that Lovato has actually relapsed in real life. However, at the time of this writing, Lovato has yet to speak out about her sobriety or any events that may have sparked the single's release.
Lovato has been open about her struggle with substance abuse over the years. The singer-actress, who's been to rehab in the past, revealed that one of the big reasons she'd initially decided to get sober was so she could spend time with her younger sister, Desperate Housewives' Madison De La Garza. Lovato's parents had threatened to keep De La Garza away from her if she continued drinking and doing drugs.
For the most part, Lovato has seriously cleaned up her act since then. As Nicki Swift previously reported, Lovato celebrated six years of sobriety in March 2018. "Just officially turned 6 years sober. So grateful for another year of joy, health and happiness," she wrote at the time. "It IS possible."
If Lovato has indeed fallen off the wagon, we hope that she can find the help she needs to get sober.