Demi Lovato Reveals She Got Sober For Her Younger Sister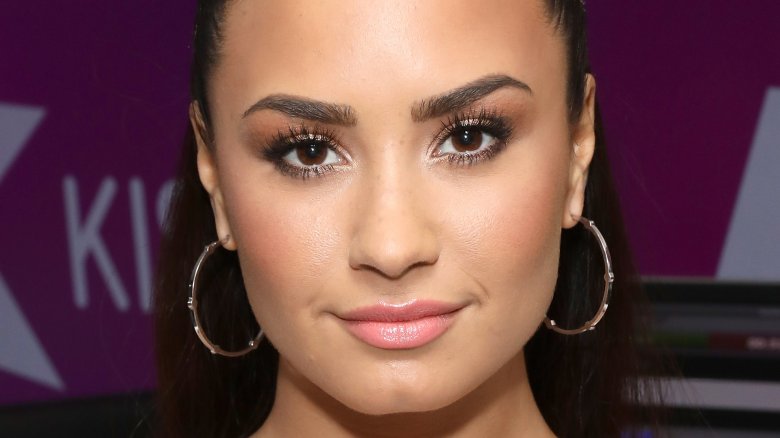 Getty Images
The former Disney Channel star is opening up about her struggle with drug addiction.
According to the Daily Mail, Demi Lovato talked about her decision to get sober on a soon-to-be-released episode of The Jonathan Ross Show. And, apparently, her relationship with her younger sister, Desperate Housewives actress Madison De La Garza, proved to be a major motivator.
"'I knew that I had a lot of life ahead of me but one of the main reasons of getting sober was so that I could be around my little sister because my mum and dad (said I couldn't be around her) if I was doing stuff," Lovato revealed.
"There were a few (interventions by family and friends) but the final one, everyone was like, "We are no longer going to leave, we are leaving,'" the "Sorry Not Sorry" singer told host Jonathan Ross. "That was the moment when I thought, 'OK I really need to get help and get sober.'"
Lovato, who celebrated five years of sobriety in March 2017, is no stranger to sharing her story. In early September, she admitted that she works on her sobriety "every single day."
"Every day is a battle," Lovato explained. "Some days are easier than others and some days, you forget about drinking and using." On staying healthy, she added, "I see a therapist twice a week, I make sure I stay on my medications, I go to AA meetings, I do what I can physically in the gym, you know, I make it a priority."
Lovato's interview on The Jonathan Ross Show is scheduled to air on Saturday, Sept. 30, 2017.
Want more info on the former Camp Rock star? Here are all the dirty details you need to know about Demi Lovato.