Demi Lovato Speaks Out About Her Sobriety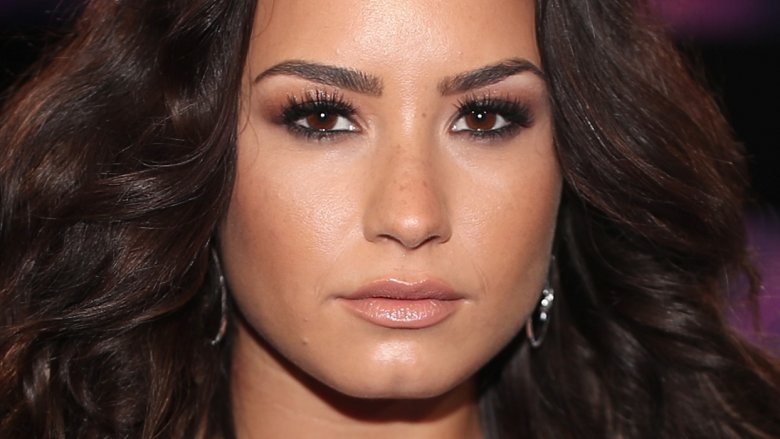 Getty Images
The "Sorry Not Sorry" singer is living her life openly and honestly.
Speaking with Us Weekly at the Summer Spectacular Benefitting the Brent Shapiro Foundation For Drug Prevention on Sept. 9, 2017, Demi Lovato opened up about her struggle with addiction.
"I do work on it every single day," the 25-year-old explained. "Every day is a battle ... Some days are easier than others and some days, you forget about drinking and using."
Lovato also noted that she tries to focus on her mental and physical health, saying, "I see a therapist twice a week, I make sure I stay on my medications, I go to AA meetings, I do what I can physically in the gym, you know, I make it a priority."
The former Disney Channel star, who entered rehab in 2010 after reportedly self-medicating with a dangerous combo of alcohol, cocaine, and OxyContin (via American Way magazine), also got real about her decision to share her addiction story. "When I went to rehab, my manager said, 'You know, you can either keep this private or you can share this with the world and hopefully someone can learn from your struggles,'" she recounted. "And when I heard that, I mean, it's more important for people to learn from my struggles than keep it to myself."
As Nicki Swift previously reported, Lovato celebrated reaching five years of sobriety back in March 2017. In a post on Instagram, she wrote, "So grateful. It's been quite the journey. So many ups and downs. So many times I wanted to relapse but sat on my hands and begged God to relieve the obsession. I'm so proud of myself but I couldn't have done it without my higher power (God), my family, friends, and everyone else who supported me."
We're so happy to see that Lovato's been doing better than ever and is using her voice to help support others battling similar addictions.