Katherine Heigl Has One Regret About Her Grey's Anatomy Exit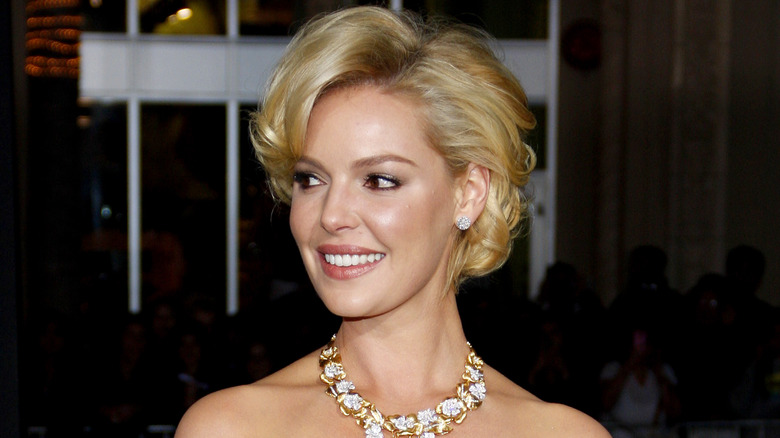 Tinseltown/Shutterstock
"Grey's Anatomy," the longest-running primetime medical TV series, has seen many casting changes. Among them, Katherine Heigl's exit as fan-favorite character Izzie Stevens had a significant impact on viewers.
Heigl left the series in its sixth season as her big-screen acting career began to flourish. Many had assumed she left for greener pastures, but she later revealed that she did it to spend more time with her newly-adopted child. "My life changed so dramatically," she told Entertainment Weekly. "I started a family, and it changed everything for me. It changed my desire to work full-time." Before her departure, she was vocal about the toxic working conditions at "Grey's," disclosing on "The Late Show with David Letterman" that they tend to work nearly the entire day. "Our first day back was Wednesday and it was — I'm going to keep saying this because I hope it embarrasses them — a 17-hour day, which I think is cruel and mean," she dished (via Vulture). She also opted out of an Emmy nomination in 2008, claiming that she "did not feel that I was given the material this season to warrant" it, which led to her being at odds with the producers.
But while there was so much drama about Heigl's exit, she doesn't regret leaving "Grey's Anatomy" at all. However, If there's one thing she regrets about the whole ordeal, it's how it all played out.
Katherine Heigl regrets making a hasty decision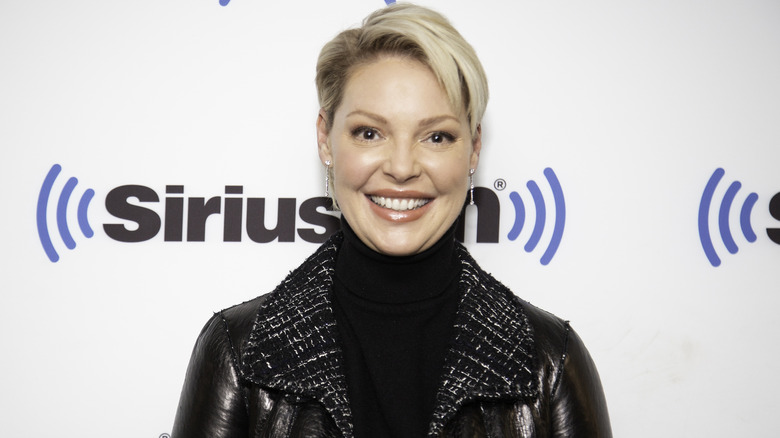 Santiago Felipe/Getty Images
Katherine Heigl doesn't regret leaving "Grey's Anatomy," but regrets how she left it. Speaking on SiriusXM's "Beveleations," the "27 Dresses" actor shared that looking back, she realized she had made her decision without thinking much about the repercussions, as her only priority at the time was to free herself from that environment.
"I look back at it, and sometimes I go, 'God, I wish I had just calmed down a moment. Taken a breath, thought it through, had some conversations about this possibility. What about this possibility? How about if I do, you know, just this many episodes a season?'" she admitted. "If I could have found a way to work within it, that could have also worked for me. But I only saw it as this one thing: I was up here at a level of intensity that was not healthy for me. And I just, kind of, fled in a panic."
In an interview with People, the "Knocked Up" star also opened up about being branded as "difficult," admitting that some of the rumors were partly her fault. "I know there's a better way to deal with those things than I did. I could have handled it with more grace," she said, adding that she wished she had the tools to reconcile her feelings at the time so things could have ended on a good note. "I certainly regret not learning earlier how to manage my anxiety better. Living at that heightened level of anxiety ... created a defensiveness in me and wariness and assuming that people were against me," she continued.
Will Katherine Heigl ever return to Grey's Anatomy?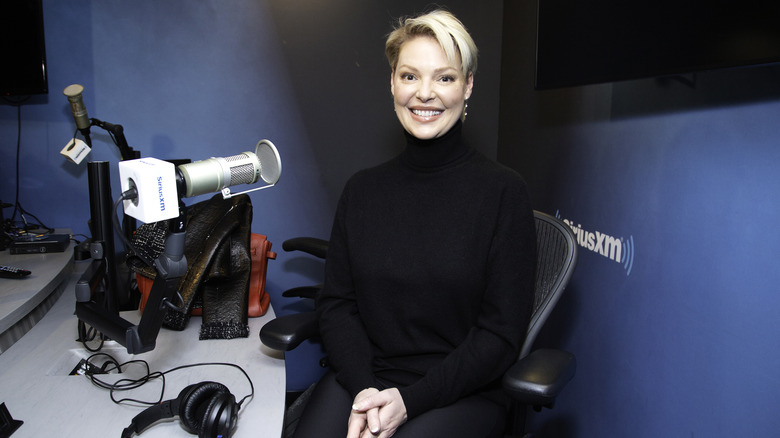 Santiago Felipe/Getty Images
"Grey's Anatomy" is known for inviting characters back into the series to spice up the storyline, even if it only means doing a cameo. They have managed to invite fan favorites like Patrick Dempsey and T.R. Knight back for an episode or two, so many are wondering if there's a possibility that Katherine Heigl would also return. After all, she loved playing Izzie Stevens so much. "I don't think I'll ever be able to shake her," she told Entertainment Weekly of her character. "There were some moments when she did or said something silly that maybe I didn't agree with, but 99 percent of the time I was really protective of her and I really loved her and I was really passionate about playing her."
According to Heigl herself, she's not closing her doors to returning to the halls of Grey-Sloan Memorial, but her decision still hinges on whether or not her appearance would make sense. "I could never say never," she told The Washington Post. "I think it would just be completely dependent upon the team over there, how they feel about it, and the story."
If she's being realistic, however, it's probably not going to happen. And besides, she's currently anchored to "Firefly Lane," a project which takes up most of her time. "I'm super focused on this show and my passion for it," she shared with Entertainment Tonight in 2021. "I would never say never, but it's not likely."