Why Granger Smith Left Country Music Behind For A Different Career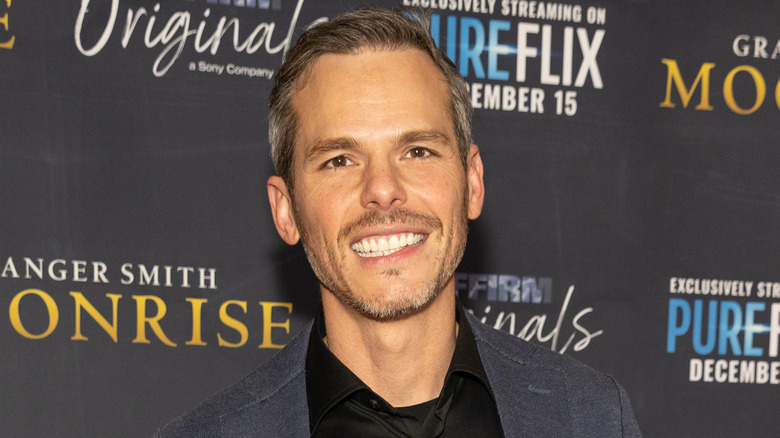 Rick Kern/Getty Images
Granger Smith has been a stalwart of the country music scene for decades — so fans were undoubtedly surprised when the singer decided to throw in the towel and focus on a different career. The country crooner began his career while still a freshman year at Texas A&M University, dropping his first album, "Waiting on Forever," and kicking off what has proven to be a long and successful career. And we have to applaud him for multi-tasking so well! Throughout his career, the star has churned out several hits like "Backroad Song" and "City Boy Stuck," just to name a few.
His success on the country charts proved to be lucrative, helping the singer amass a fortune valued at $6 million. Not too shabby. Since his debut, Smith has released ten additional albums and has embarked on multiple tours. However, Smith has also been open about his lifestyle and how it can be tricky. "That is definitely the biggest challenge, career and family, and learning how to balance. We have always been pretty busy, but these last few years have just been insane, especially with a kid that's so little, it's hard for him to travel," he told Maroon Weekly in 2016.
Ultimately, it wasn't a grueling schedule that convinced Smith to walk away from fame and fortune. So, why is Granger Smith leaving country music behind? He told fans in a lengthy Instagram post.
Granger Smith is leaving music for ministry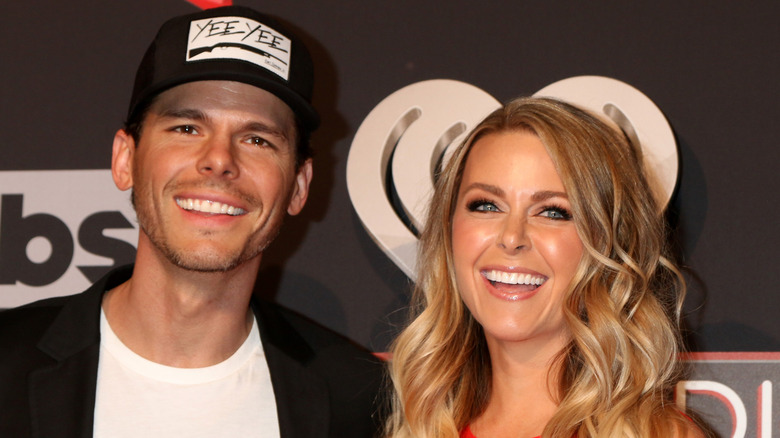 Joe Seer/Shutterstock
Granger Smith has his sights set on something completely different from music. The country superstar took to his Instagram on April 12 to reveal some surprising news to his 1.2 million followers. Alongside a video, the singer wrote that it was "difficult" for him to find the right words to convey his feelings. "Not because I don't believe in the truth of them, but because this marks the end of the longest era in my life! Touring...24 years of it," his note began. "I have felt a strong desire to pursue ministry. This doesn't mean I'm going to start a church, or a crusade, or a revival," he further elaborated in the video. "This means that me and my family are going to serve our local church." 
Smith added that he's been going to Southern Baptist Seminary and it's helped him learn and grow. In addition, the star announced that his "Like a River Tour" this summer (which he named after his late son) will be his last. "I want to be used to help people find their purpose," he concluded his note.
Several fans took to the post's comments section to wish the singer the best in his future endeavor. "Many blessings! Stay strong. God will guide you every step of the way," one fan commented. "Woww. Thats so inspiring. Thank you for sharing your testimony. And may Jesus keep blessing you and your family," another chimed in.
Granger Smith relied on his faith during son's drowning accident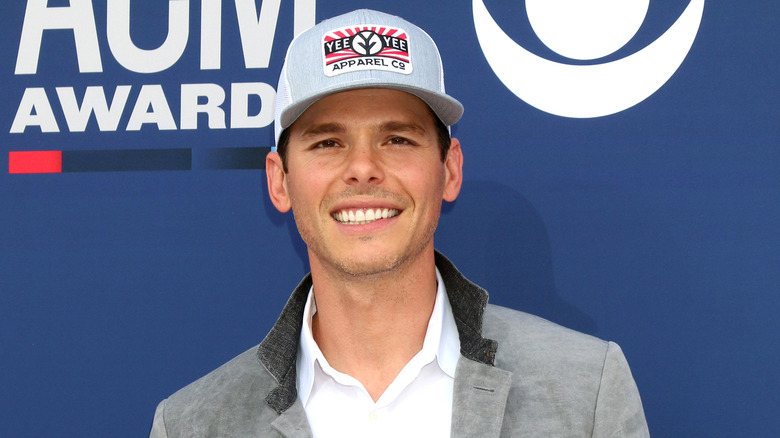 Kathy Hutchins/Shutterstock
Granger Smith has been pretty open about his life and all of the struggles he has faced, especially in 2019. The singer tragically lost his beloved son, River Smith, in a tragic drowning accident that year. "I have to deliver unthinkable news. We've lost our youngest son, River Kelly Smith. Following a tragic accident, and despite doctor's best efforts, he was unable to be revived," he wrote in a gut-wrenching post. The star added that he and his wife made the decision to donate River's organs.
While Granger now counts himself among the celebrities who've lost children far too young, he has remained very open about the events that transpired. In 2020, he told People he was with River when he snuck off to the pool. Obviously, it was very difficult for the family for quite some time, but Granger eventually resumed performing music to get some sense of normalcy back. Still, the loss weighed heavy on the singer, and he turned to his faith. "My brain is not capable of calculating that magnitude of a loss, and then I have to realize that I don't have to," he told the outlet. "I can lean on a higher power for that and know that my little boy is in a better place."
Now, Granger is putting his faith at the forefront of his life and halting a promising future in music, and It's safe to say that his late son may have something to do with it.