RHOA: What Drew Sidora's Estranged Husband Ralph Pittman Really Does For A Living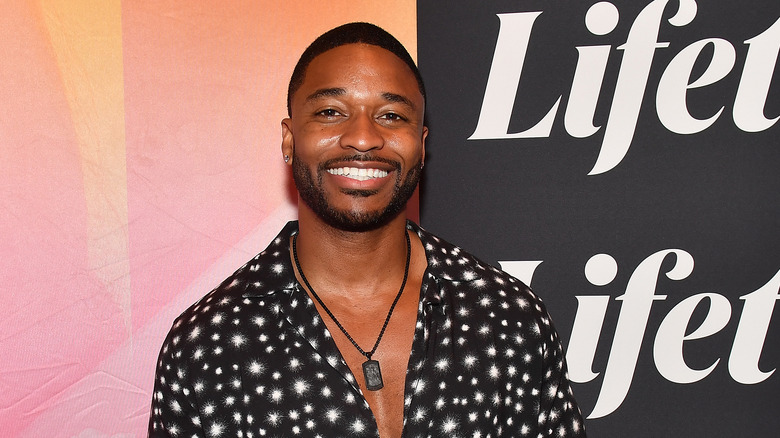 Paras Griffin/Getty Images
Season 14 of "The Real Housewives of Atlanta" started with a bang, and it all had to do with a husband's mysterious workplace assistant. Cast member Drew Sidora revealed in the premiere episode of the Bravo series that she had found inappropriate text messages on her husband Ralph Pittman's phone from his new assistant. According to a horrified Sidora, Pittman's employee offered to give him a massage. Meanwhile, Pittman seemingly didn't see what all the fuss was about. "I packed up my kids and we went to Chicago. I literally ran away from home," Sidora confided to "RHOA" newcomer Sanya Richards-Ross. Eventually, however, Sidora and the children made their way back to the marital home, and the couple worked it out... for a little while at least. 
In February 2023, both Sidora and Pittman filed for divorce from one another — mere minutes apart. According to court documents obtained by TMZ, Sidora was the first to file, but only by a meager 61 minutes. And while it's probably safe to say that Pittman's assistant wasn't solely to blame for the demise of the couple's marriage, we can't imagine that it helped matters. But what exactly was Pittman's employee supposed to be assisting him with? And what does Pittman do for work anyway? Here's everything we know.
Ralph Pittman wears many hats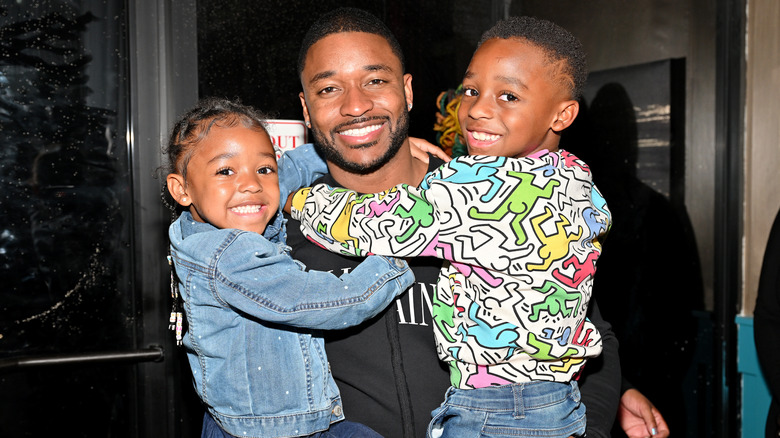 Derek White/Getty Images
Jack of all trades? Ralph Pittman fancies himself a speaker, author, and musician in his Instagram bio. But that's not all. His website also lists him as a business strategist and the founder and CEO of My Mind Music. 
According to the company's website, Pittman created My Mind Music "to help children reach REM sleep to help children get the rest they need so parents get the rest they deserve." But make no mistake about it. "These are not nursery rhymes or jingles," Pittman explained during an interview with Forbes in March 2021. "In fact, I intentionally produce music that children will not sing along to."
Alas, it's his foray as an author that kicked off Massage-gate. The story goes that Pittman had the idea to write a book about how to be a stepfather, drawing from his own experience as a stepfather to Sidora's eldest son from a previous relationship, Josiah. He quickly realized he needed an assistant and explained to Sanya Richards-Ross' husband, Aaron Ross, that he brought someone in to help. He claimed that his wife, Drew Sidora, overreacted to what was merely a professional relationship. It should be noted, however, that he failed to mention the part where said assistant offered to give him a massage. But what's the deal with the book now that his role as stepfather has grown increasingly complicated, given the breakdown of his marriage to his stepson's mother? Good question.
Ralph Pittman's book is set to be released in June 2023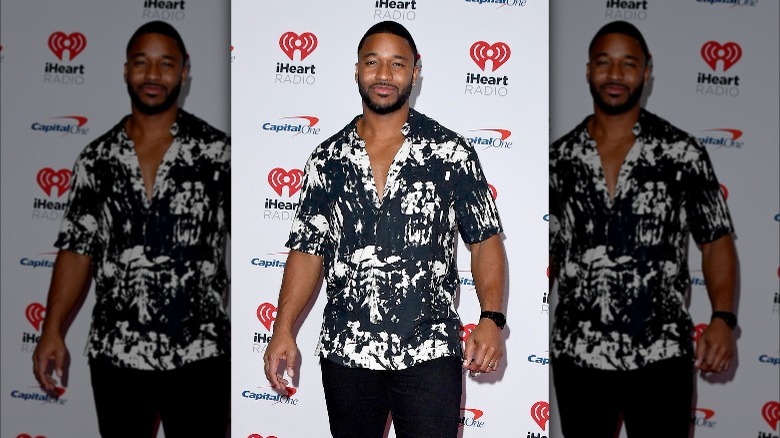 Mindy Small/Getty
The book must go on...? Various retailers are advertising that Pittman's book, aptly titled "The Step In Parenting," is set to be released June 18, 2023, and the book is currently available for preorder. Still, one might argue that Pittman's step-parenting quest has just grown exponentially more complicated, to say the least, as he is in the midst of a divorce from his wife, Drew Sidora. To make matters worse, Pittman never officially adopted his stepson — a matter that proved to be a point of contention for the couple during Season 14 — so he may have no legal rights as a stepfather. 
Alas, the book may be the least of Pittman's problems. During an episode of the "Real Housewives of Atlanta After Show," cast member Sheree Whitfield accused Pittman and Sidora of being "fraudulent." She added, "They're up to something. I got information. It's going to come out later," she teased, hinting that was more to come at the reunion. Spoiler alert: She didn't actually bring any receipts to the reunion proving that Pittman nor his wife were doing anything nefarious — at least not when it comes to their finances or how they make a living.