Don Lemon Majorly Backpedals On Emotional Reaction To CNN Termination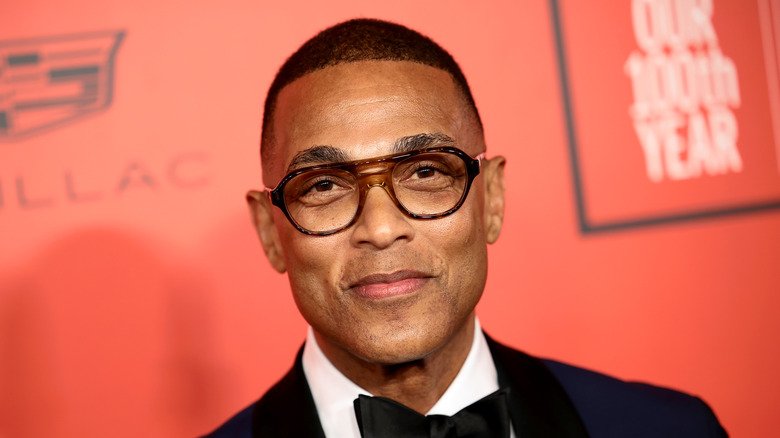 Dimitrios Kambouris/Getty Images
It's been about two months since Don Lemon was taken off air after making controversial comments about politician Nikki Haley, saying that she isn't "in her prime." At the time, CNN CEO Chris Licht said that he had a conversation with the news anchor, and he was reinstated after going through a short training program.
On April 24, 2023, Lemon announced that he was fired from CNN after nearly two decades of being an anchor on the news network. "I was informed this morning by my agent that I have been terminated by CNN," he wrote in a statement posted to Twitter. "I am stunned. After 17 years at CNN I would have thought that someone in management would have had the decency to tell me directly." Although he was angry at the way he was informed about his firing, he thanked the people he got to work with while he worked with the network.
The CNN Communications team fired back at Lemon's statement, writing, "He was offered an opportunity to meet with management but instead released a statement on Twitter." CNN's tweet got some backlash for its vague context, as fans wondered if the opportunity for a meeting came before or after Lemon's termination. But it seems that the emotions have settled down, and the news anchor is feeling better about it all.
Don Lemon says he isn't mad about the firing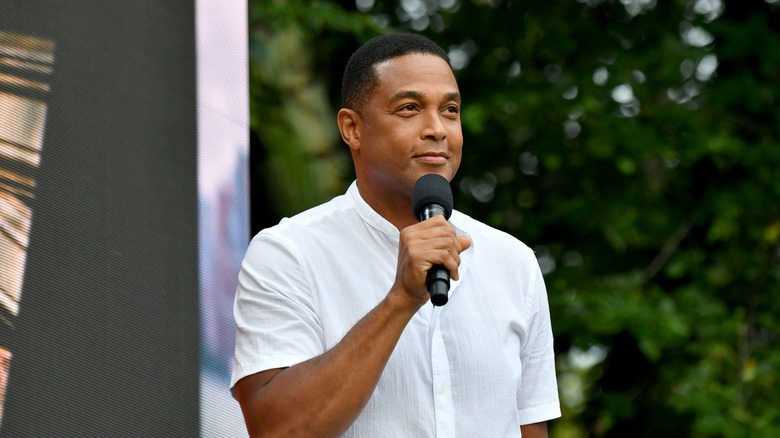 Jeff Kravitz/Getty Images
Following his firing from CNN, Don Lemon tweeted a statement while his emotions were still high. And now that he's had a couple days to think, he's much calmer about the termination. "I'm not an angry person, I'm not mad," he told Page Six. "I'm a very resilient person. I've had a very full life with lots of twists and turns." He then credited his upbringing and his career thus far for grounding him.
"I have people around me who love me, including this gentleman right here, so I'm good," he continued, giving his fiance Tim Malone a shout-out for being supportive amid the firing. "My emotions are upward. There's a reason that this happened and then we'll see what happens in the future."
In September 2022, it was reported that views of Lemon's late-night news show, "Don Lemon Tonight," were declining. It was then announced that he was going to be a new co-anchor for a CNN morning news show, and many people believed that it was a demotion for him. Lemon denied the claims, saying that an opportunity to take on the morning news slot with Poppy Harlow and Kaitlan Collins was a promotion.