How Jennifer Lopez Became Friends With Chip And Joanna Gaines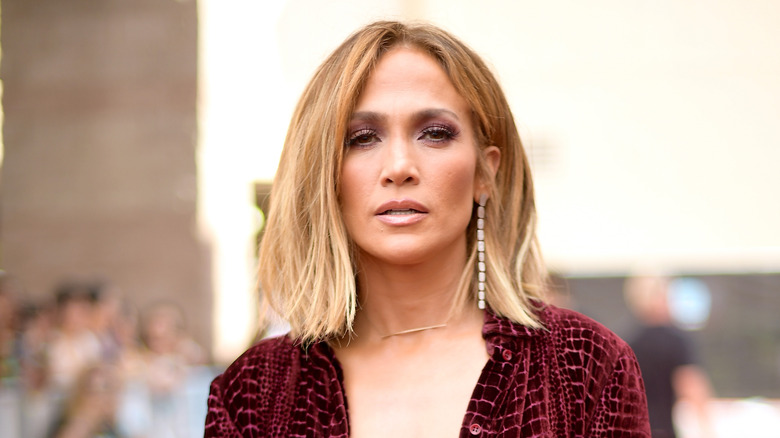 Matt Winkelmeyer/Getty Images
Jennifer Lopez has plenty of celebrity haters, but she's certainly not short on celebrity friends. Over the years, the "Maid In Manhattan" star has friendships with an eclectic bunch including Drake, Ryan Seacrest, and Jennifer Aniston. 
Another unique choice for J-Lo's inner circle is actor Leah Remini, one of the singer's most cherished friends. In 2019, the besties were on a press tour for their film, "Second Act," when Remini revealed she met Lopez through her husband, Marc Anthony. And upon realizing that Lopez was just as picturesque in person as in photos, Remini quipped, "...Why the f*** why are you so f***ing pretty?" (via Entertainment Tonight). "And we fell in love right there," Lopez added.  
Lopez seems to have more than enough love to go around in her diverse friendship tribe. And she even has a few friends who could flip a house for her if needed! In recent years, Lopez added two more rich friends into her life: Chip and Joanna Gaines from "Fixer Upper." So, how exactly did this triple threat cross paths with this pair of HGTV superstars?
Jennifer Lopez was a fan of Chip and Joanna Gaines' work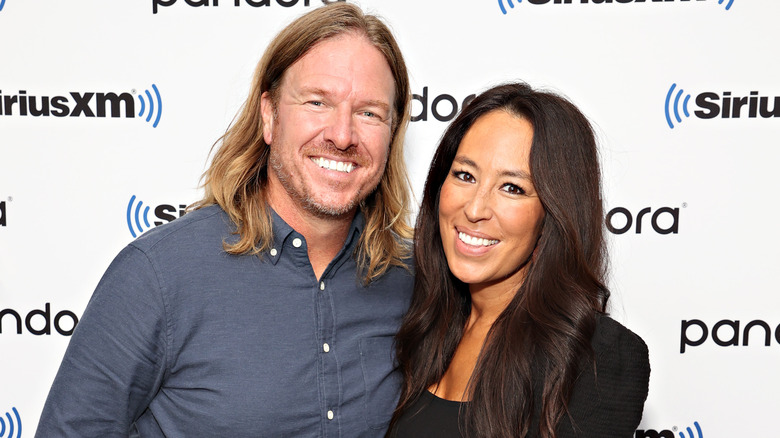 Cindy Ord/Getty Images
Jennifer Lopez knew of Chip and Joanna Gaines way before they ever became friends. Apparently, Lopez was a big fan of their HGTV show, "Fixer Upper," which gave her then-boyfriend, Alex Rodriguez, an idea of the perfect anniversary gift: a meeting with Chip and Joanna themselves. Lopez revealed Rodriguez's super creative gift on Ellen DeGeneres' talk show back in 2019. "So I'm obsessed with 'Fixer Upper.' Do you guys know Joanna Gaines and Chip Gaines?" Lopez asked the audience. "My sister got me [Joanna's] new book and I'm like obsessed with it ... we actually got a little fixer-upper next to the water ... and I was like 'Wouldn't it be amazing to have [Joanna] do it for us?'"
Lopez then mentioned that Joanna and Chip don't restore homes outside of Waco, Texas, before joking that she didn't realize Rodriguez actually "listens to me half the time." Eventually, Rodriguez asked Lopez to sit through a meeting with an architect to talk about renovation plans for their house in Malibu. Lopez reluctantly agreed, even though she's not a fan of meetings. "He opens up the FaceTime and it's Joanna Gaines," continued Lopez with a squeal. "I totally fangirled out!" Lopez also revealed that Joanna agreed to help her with "this and that" for the house.  
Chip and Joanna Gaines hung out with J-Lo and A-Rod in person
Even though Jennifer Lopez was just happy to be speaking to Joanna Gaines, that was far from the end of their encounter. In April 2019, People reported that Joanna had actually traveled to Malibu to consider helping Lopez and Alex Rodriguez out with their home. "Jennifer wanted to walk the space with Joanna in person," shared a source. "They're both extremely busy, but it's hard to take on any kind of home project without actually seeing the space." A few days later, Chip Gaines posted an Instagram photo, sharing that both couples got to hang out together – this time on the Gaines' home turf of Waco, Texas. "What is going on!??" wrote Chip. "This is like a 'Twilight Zone' of hot people. Then there's me, looking as usual.. disheveled. Thanks for coming to town @jlo and @arod!" 
While the couples obviously had a lot to talk about, it's unclear if Chip and Joanna actually helped transform Lopez and Rodriguez's property. Just over a year after the Gaines met with them, Lopez and Rodriguez sold the home in July 2020. The two may have seen trouble brewing and decided to untangle their assets, because, in April 2021, Lopez and Rodriguez broke up after four years together. Welp, at least the two parted ways with some strong connections in the real estate market!