Jerry Springer Had A Hot Take On One Of Prince Harry's Biggest Scandals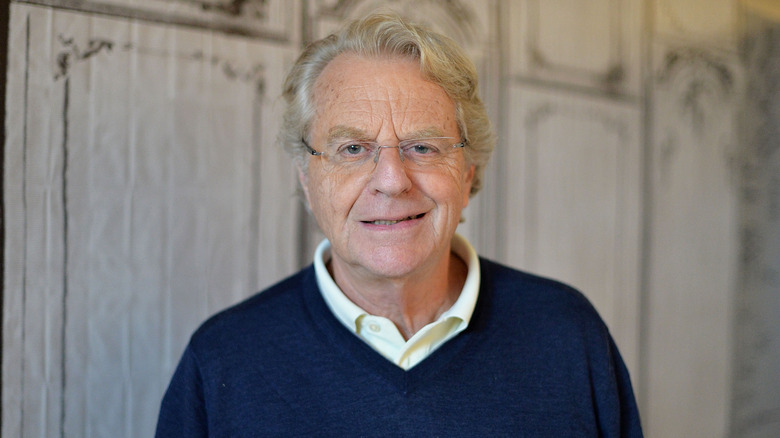 Slaven Vlasic/Getty Images
Even though its final episode aired in 2018, some royalists couldn't stop suggesting that Meghan Markle and Prince Harry belonged on an episode of "The Jerry Springer Show." Before Jerry Springer died from pancreatic cancer in April 2023, the talk show host's many outrageous guests included cousins who planned to marry each other, racists, a guy who liked licking toes, and another who got caught cheating when he bought tampons. So, what did Harry and Meghan do that some of their critics found equally outrageous?
In a March 2023 "GB News" segment, royal commentator Kinsey Schofield suggested that Harry's Zoom conversation with Dr. Gabor Maté, during which the therapist diagnosed the Duke of Sussex with ADD (via Deadline), was something you might see on "Springer." But when broadcaster Esther Krauke appeared on "Good Morning Britain" in January 2023, she opined that it was Harry and Meghan's Netflix docuseries that was like "a long drawn-out episode of 'Jerry Springer,'" according to the Daily Mail.
Springer himself had some thoughts on the royal family. But when he weighed in on a story about Harry that once dominated the headlines, he didn't seem to think that it was scandalous at all. And, no, the incident had nothing to do with the anecdote Harry shared in "Spare" about King Charles III joking that he might not be Harry's biological father.
Jerry Springer defended Prince Harry over leaked nude photos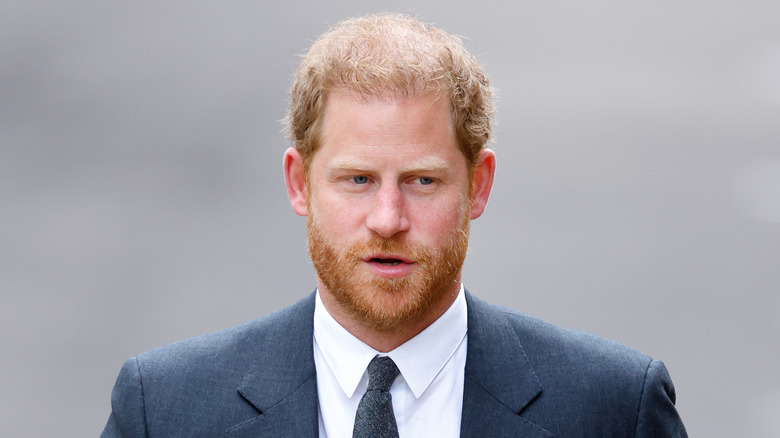 Max Mumby/indigo/Getty Images
Remember when TMZ published naked photos of Prince Harry in 2012 and the royal's behavior was treated like an international incident? What happened in Vegas didn't stay in Vegas — and Jerry Springer didn't see what all the fuss was about. "[Harry] wasn't with anyone he shouldn't have been with. There wasn't any sexual activity that was inappropriate," the talk show host said to People. In Springer's opinion, the only person involved who did something scandalous was whoever took the photos of Harry and leaked them to the press. They were taken inside a hotel room, where Harry, some of his friends, and a group of women they met while playing blackjack had upped the stakes with a game of strip billiards. In "Spare," Harry says that one of the women sold the photos to the media.
Springer found the whole circus surrounding the leaked images more amusing than scandalous. "Do you think there's anybody going, 'Boy, I'll never visit England again?'" he said to People. "It's funny, because we're titillated about the posterior of a prince." 
While discussing the photos with Harry on his "Armchair Expert" podcast in 2021, Dax Shepard revealed that Harry was the only member of the royal family he knew anything about because he had seen them. By then, Harry was able to laugh about the incident. "At least I wasn't running down the strip, stripping, or naked," he joked.
What Jerry Springer said about other royals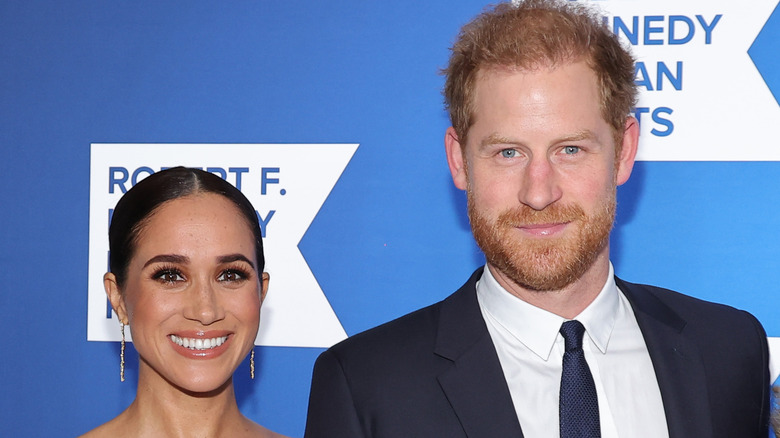 Mike Coppola/Getty Images
Long before Vanity Fair devised its lie detector test interview, Jerry Springer used a polygraph machine to interrogate guests on a quiz show titled "Nothing But The Truth." According to a 2007 Digital Spy report, Springer invoked the name of Prince Harry's late mother when defending people who appeared on the show. "Princess Diana talked about her cheating during her marriage, bulimia, and contemplating suicide — these issues are on my show every day," he said. "So if people on my show are 'trash' then so is she."
Apparently, Springer also saw something of his talk show guests in Meghan Markle's family members. Her father Thomas Markle Sr., brother Thomas Markle Jr., and sister Samantha Markle can't seem to stop running to the press to gossip about her. According to The Sun, Springer was trying to get Meghan's estranged siblings to appear on his show in 2018.
Springer also weighed in on Piers Morgan, saying he didn't believe Meghan when she told Oprah Winfrey she had struggled with suicidal thoughts. After confessing to OK! that he had befriended Morgan when they worked on "America's Got Talent" together, Springer said, "But that doesn't mean I agree with what he's saying about Meghan Markle — and I love 'Suits.' I binge-watched 'Suits,' I thought it was a great show." So, what was the "Judge Jerry" star's verdict? "The answer is, they are both entitled," he said. "They are both in the right."