Sheree Whitfield's New Man Martell Holt Faces Shady Accusations From RHOA Co-Stars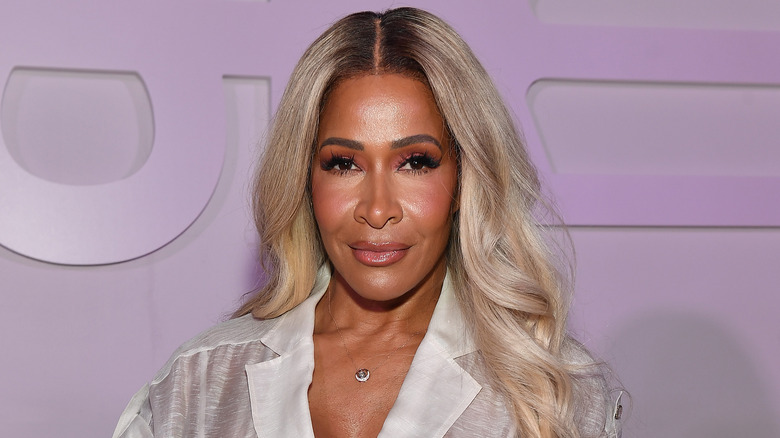 Paras Griffin/Getty Images
Sheree Whitfield is taking it slow with her new beau. As fans know, "The Real Housewives of Atlanta" star is romantically involved with Martell Holt, who was featured on "Love & Marriage: Huntsville." In an April episode of "Watch What Happens Live" (via Bravo), Andy Cohen told Whitfield, "Sheree, I'm so excited for your new season. Are we going to get to meet your new boyfriend?" Whitfield implied that she was not ready to seal the deal and make their relationship official. She replied, "Boyfriend? Andy, you love to put a title on something. Listen, Season 15 is coming in hot." 
The trailer for the upcoming season of "RHOA" captures one steamy moment between Whitfield and Holt. In the Season 15 trailer, she tells her man, "You, me, OnlyFans." Holt looks shocked, replying, "Huh?" Following her messy split from Tyrone Gilliams, Whitfield seems to be satisfied with her latest love. However, not every cast member of "RHOA" is jumping up and down for Whitfield's new relationship, as they have their doubts about Holt's fidelity.
Martell Holt may be seeing other women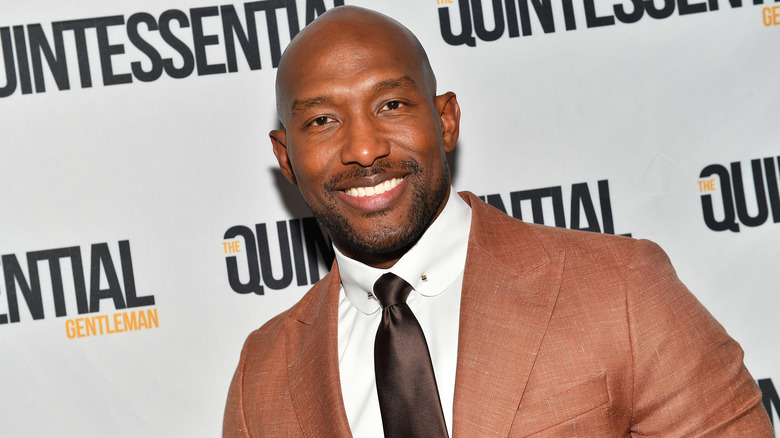 Paras Griffin/Getty Images
At the Season 15 screening for "The Real Housewives of Atlanta," Sheree Whitfield defended Martell Holt in a confessional. She said, "Despite what you see on TV, he's never shown me anything but respect, and I'm really happy that I didn't give up on love, that I left the door open." When a producer asked her if she's in love, Whitfield responded, "I didn't say that."
Later on in the episode, Whitfield's co-stars dropped some alarming details about Holt's behavior. Kandi Burruss told Kenya Moore and Monyetta Shaw-Carter, "The streets say he's been kickin' it with some chicks in Atlanta." Moore chimed in, "It's a little awkward because he did lightweight try to talk to me. [...] via Instagram." It's worth noting that the two never dated, and she didn't even accept his Instagram DM until this scene. In a subsequent moment at Sanya Richards-Ross' party, Burruss told her co-stars that Holt has been hitting it off with someone else in Atlanta.
Meanwhile, there's one woman linked to Holt who isn't fazed by Whitfield's relationship. Yup, Melody Shari isn't expending much energy towards her ex-husband's blossoming romance. In an appearance on Carlos King's Reality with the King podcast (via HipHollywood), Shari described her immediate reaction to the news. She said, "I don't remember where I was. It came across my timeline. I don't remember where I was. I guess it wasn't that important like it's no staple in my mind."