RHOA: What Happened To Sheree Whitfield's Ex, Tyrone Gilliams?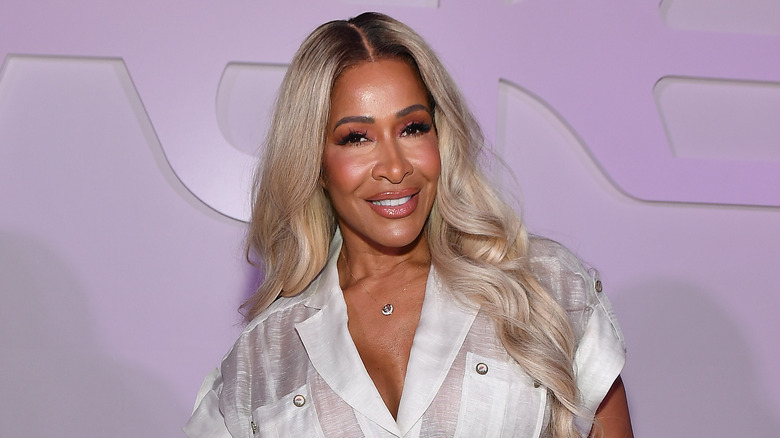 Paras Griffin/Getty Images
Sheree Whitfield's relationship history has definitely been a roller coaster ride. When Whitfield made her "RHOA" debut, she was the newly divorced ex-wife of NFL star, Bob Whitfield. But it definitely wasn't a peaceful split! The feuding spouses constantly battled it out over things such as child support, alleged cheating scandals, and even abuse allegations. Fortunately, Sheree and Bob finally put their issues aside and have since become friends (although their romantic days are long over). "After all that I've gone through, I decided to let go of the past and forgive," shared Sheree with Bravo in 2016. "Everyone deserves a second chance, and if that second chance means a better relationship for my children with their dad, then I'm all for it!"
In later seasons, Sheree started dating Tyrone Gilliams, who was in prison for wire fraud. Their long-distance relationship played out over several seasons of the show, with Gilliams often appearing through their phone conversations. Their relationship also caused a huge rift between Sheree and her longtime frenemy, Nene Leakes. Unfortunately, that relationship wasn't Whitfield's fairy tale ending, either. In 2021, Sheree and Gilliams broke up, ending their lengthy relationship. Since Sheree will appear as a main peach holder on the new season of "RHOA"  — which premieres on May 7 — fans will have plenty of updates about her life since the split. Here's what Gilliams has been up to.
Tyrone Gilliams is finally out of prison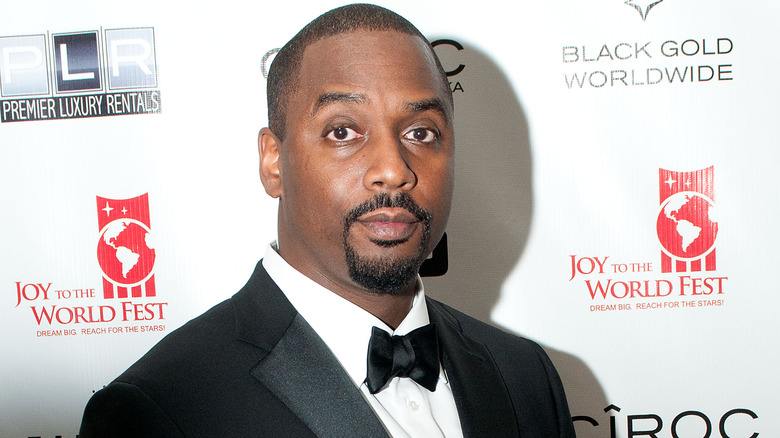 Jeff Fusco/Getty Images
According to Reuters, Tyrone Gilliams was originally sentenced to 10 years in prison in 2013 after scamming his business associates out of $5 million. Gilliams reportedly used his philanthropic aspirations to align himself with investors, then actually used much of the money on himself. In 2018, Gilliams petitioned a judge for a lighter prison sentence, although his request was denied. Three years later, officials released Gilliams from prison into a halfway house, because of the Covid-19 pandemic per The Sun.
Unfortunately, Gilliam's release didn't help his relationship with Sheree Whitfield. In fact, it might have actively sped up their demise. During Season 14, Gilliams infamously stood Sheree up for a dinner date in Philadelphia. Whitefield believed that "something is going on with his phone" but she soon realized that he'd decided not to show up at all, citing a parole issue. At the time, Gilliams was still on house arrest, he would've had to get any television appearances approved likely months in advance in order to not be penalized. Sheree and Gilliams do not appear to be good friends today. But hey, you never know!
Could Shreee and Tyrone reconcile?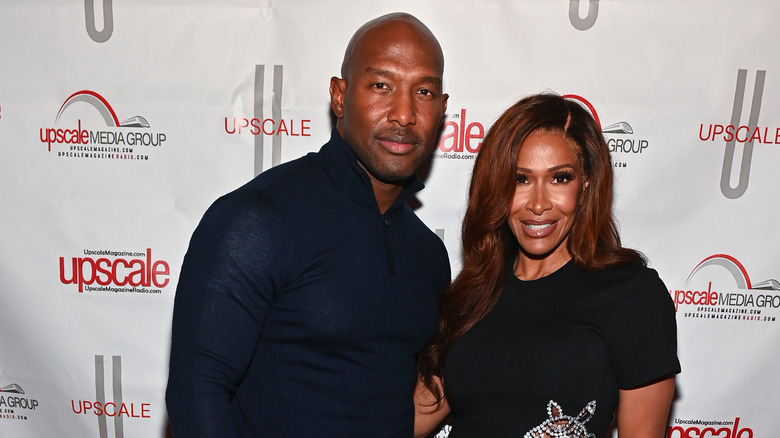 Paras Griffin/Getty Images
Sorry, Tyrone, but it looks like Sheree Whitfield isn't looking back on their romance. Whitfield has since moved on with Montel Holt. According to TMZ, the happy couple first publicly stepped out together in the Fall of 2022. Given Whitefields' star power, their relationship has generated much chatter about the relationship's authenticity. But Holt, who already stars in "Love & Marriage: Huntsville" understands the nature of reality television. So, he'll likely do just fine if he appears in the next season of "RHOA" with Whitfield. 
Gilliams, on the other hand, doesn't appear to be in a relationship. However, he has moved on with other business endeavors. Since his release, GIlliams appears to be working on a podcast titled "The Art of Wealth," per Sports Keeda, though they note he hasn't officially released any episodes. He also promotes a company called TLG Global Logistic in his Instagram bio, which according to the company website, "provides business solutions and resources including heavy equipment, secured luxury equipment and operators who navigate global logistics for business strategies, systems, and networks."