RHOBH: Rumors About Kyle Richards And Mauricio Umansky's Marital Issues Explained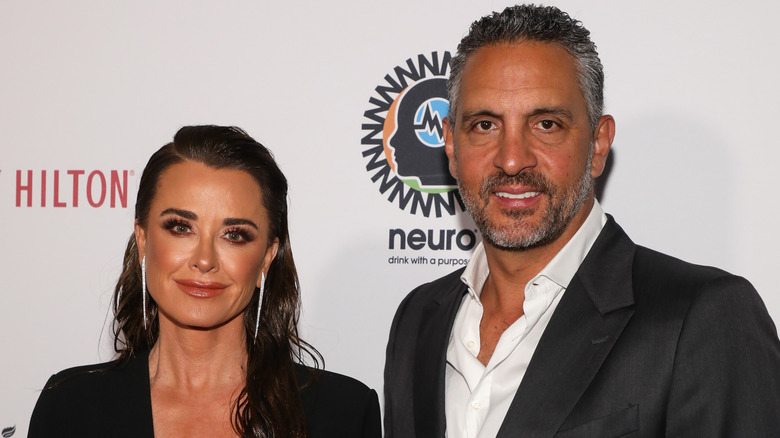 Paul Archuleta/Getty Images
Kyle Richards and Mauricio Umansky's relationship appears in the press for good reasons at times, and other times — not so much. While there have been plenty of lighthearted moments that fans have seen between Richards and Umansky on "The Real Housewives of Beverly Hills," they have also faced their fair share of negative attention. In 2022, the gossip website Crazy Days and Nights alleged that a West Coast house-husband was having an affair with another housewife. Fans had different guesses about who, with some pointing the finger at Umansky and fellow "RHOBH" star Dorit Kemsley, seeing as Kemsley kissed Umansky's shoulder on an episode of the Bravo show. 
Now, enter former "RHOBH" star Dana Wilkey. She gave more strength to the rumors, posting a photo of Umansky and Kemsley with their heads pressed together. Seems innocent enough? Well, Wilkey added a caption to upload that read "an affair to remember." As if that wasn't enough, Wilkey captioned the image, "The fans can't stop talking about this! Thoughts?" Many social media users sounded off. "Dana you've been embarrassing yourself for a franchise that won't have you for so many years now. Please stop," one person wrote. " This is gross and really pathetic. Get a hobby," another critic added. A few others were in favor of the post. "I'm kinda all for this only because Kyle is.. well Kyle," another social media user commented on the upload.
Dorit and her husband, PK Kemsley, have also taken time to comment on the allegations, and they're not too pleased.
Dorit and PK Kemsley weigh in on those affair rumors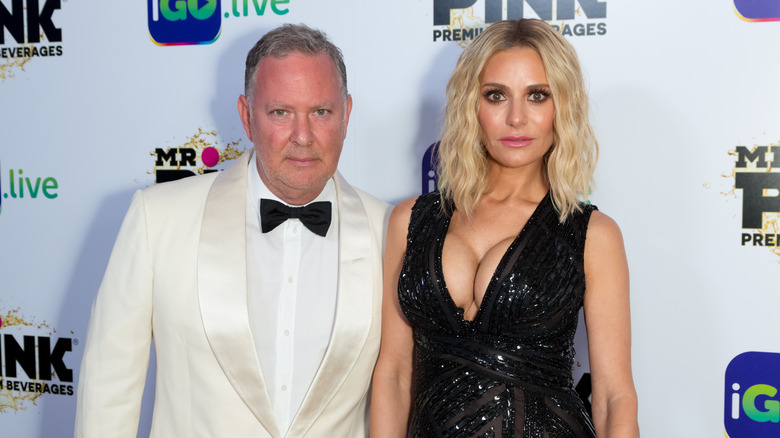 Greg Doherty/Getty Images
Dorit Kemsley was among the first to slam the affair rumors between herself and Mauricio Umansky. Once the mother of two caught wind of Dana Wilkey's Instagram post, she commented directly so fans could see. "Is something wrong with you woman? Or are you just so miserable in your life you have nothing better to do?" Dorit asked before calling Wilkey one of the "thirstiest people I've ever seen." She added, "Kyle and Mau are our friends and my kids call them uncle and auntie. Do you think this is ok for my kids to see when it's a disgusting lie?" The reality star also added that there is "zero truth" behind the rumors, and she accused Wilkey of trying to hurt people for no reason.
The reality star also commented on the allegations during an episode of "Watch What Happens Live With Andy Cohen." She told the Bravo boss, "Honey, listen when something is so ridiculous, you just kind of discount it. It's something that sticks a chord only because Mau, PK, Kyle, and I, we're friends together, and it is such a nothing, and to have someone start those vile rumors, it's gross." PK Kemsley also broke his silence as he sat in the audience, joking, "When she's got steak, why would she want a cheeseburger?"
So, what does Umansky have to say about all of the drama involving him?
Mauricio Umansky sets the record straight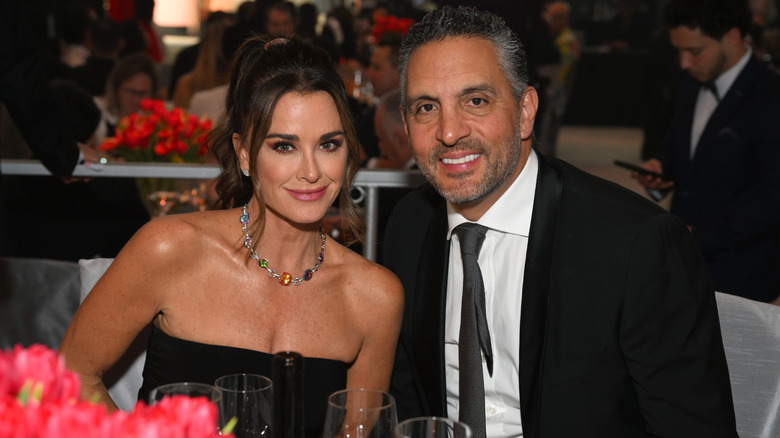 Michael Kovac/Getty Images
After seeing headlines that his marriage to wife Kyle Richards was in trouble, Mauricio Umansky made sure to address things head-on. During an appearance on Tamra Judge and Teddi Mellencamp's "Two T's in a Pod" podcast in April where he talked about a number of topics, including rumored marital issues without giving away too much. He did, however, make it crystal clear that he and Richards are in a good place. "We're not getting divorced. I mean, it's so dumb. [There's] that one stupid story that came out there and then the girls all, you know, decided to talk about it on the 'Housewives' and so now it's a storyline," he explained. "So there's definitely some stories out there and Kyle and I address it and we'll take it from there. It is what it is." In February, The U.S. Sun also alleged trouble in the marriage by sharing a photo of Richards without her wedding ring.
In the interview, Umansky slammed Richards' cast mates, calling them "super mean," for bringing up the rumors on the show since they know the couple well enough to know they're false. Umansky did not elaborate further on which specific rumors make their way to the new season, but he noted the big lesson he's learned from his time in the world of reality television. "I think, you know, in order to be on these shows you've gotta grow some thick skin," he shared.