RHONJ: What Joe Giudice Really Does For A Living After Prison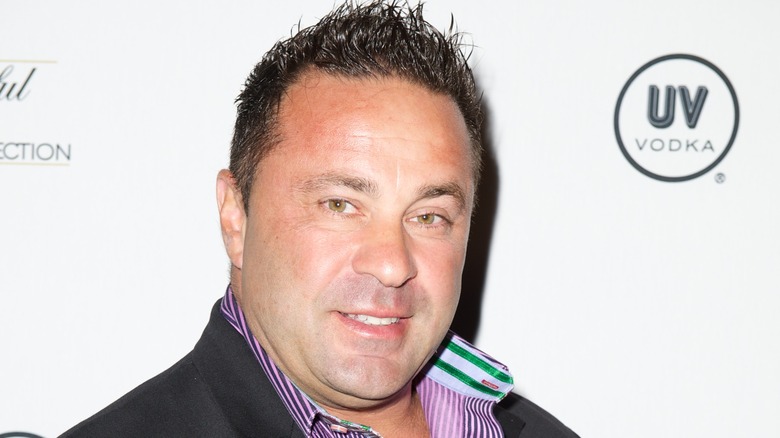 Earl Gibson Iii/Getty Images
On March 23, 2016, Joe Giudice turned himself into a federal prison in New Jersey to start his 41-sentence after he pleaded guilty to bankruptcy, mail, and wire fraud, as well as falsifying loan applications. More than two years into his sentence, the former "Real Housewives of New Jersey" husband received news that he would be deported to Italy and be held by Immigration and Customs Enforcement upon his release. Joe was given 30 days to appeal the decision. "His lawyers and his family are hopeful that justice will prevail and Mr. Giudice will return home to his wife and four daughters who love him and miss him," his lawyer, James. J. Leonard Jr. stated, per Today.
As he awaited the decision for his appeal, Joe flew to Italy after being denied his request to go back home to Teresa Giudice and their four daughters. Since then, his appeals to stay in the United States have been denied three times and he settled into his life in his native country — but not for too long. After a visit to the Bahamas, Joe decided to move there permanently. "It's, like, so close to the States and everything is so Americanized here, that, I have a future here," he shared on Teresa's podcast, "Namaste B$tches." After trying his hand at a few different jobs, Giudice has now revealed a new career move.
Joe Giudice is running a luxury yacht charter service
Joe Giudice is in the running to be the next "Stud of the Sea." He announced the launch of his latest business venture renting out luxury yachts for charters. "Hello all, Welcome to the official account of Worldwide Charter Tours founded by @joe.giudice. Excited to provide you with top of the line experiences!" he wrote on Instagram. Joe shared that his company provides "fishing, private tours, and even private yacht charters" in the Caribbean and along the Amalfi coast. According to his website, guests can charter yachts in Miami, the Bahamas, and Italy, with the option of various sizes ranging from 44 to 70 feet.
Joe seems to be enjoying life in the Bahamas. On April 20, he shared clips of a boat excursion with some friends and his daughter, Gia Giudice. "The Island in the back ground is where they filmed Gilligans Island," he told his Instagram followers. While the Bahamas are the perfect backdrop for Joe's new career path, his initial reason for moving there had nothing to do with the service industry.
Joe Giudice moved to the Bahamas to train for a boxing match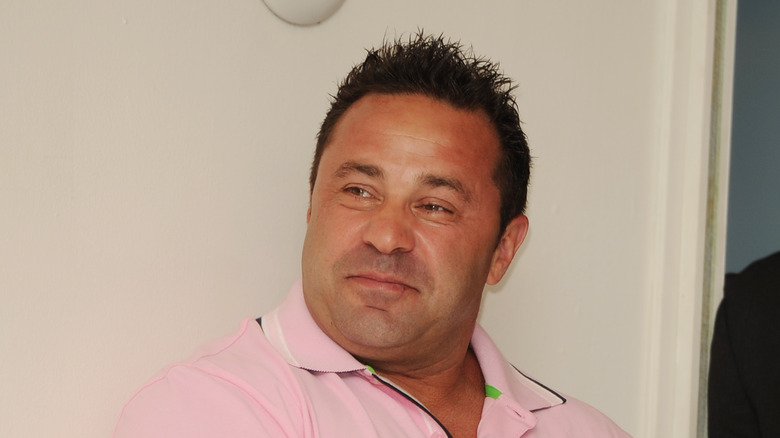 Larry Marano/Getty Images
Joe Giudice left prison in tip-top shape and he's doing his best to keep up his physique. In June 2020, TMZ announced that he would be competing in a Celebrity Boxing match the following October in the Bahamas against Jennifer Lopez's ex, Ojani Noa. "I go to the gym, I train for three-to-four hours a day, I've got a fight coming up, Celebrity Boxing. Actually, we formed a Celebrity MMA as well, so that's going to be coming out right after the Celebrity Boxing," Giudice told E! News. He shared that he was in "better shape now" and that he had earned his black belt in martial arts years ago.
Giudice started training during his incarceration and had plans to be an MMA fighter after his release. "He's a trained martial artist. He wants to compete and he wants to compete now, in not martial arts, but mixed martial arts," a source told Page Six in 2019. Giudice's other side hustle includes selling women's vibrators, as well as selling handmade Italian furniture, per The U.S. Sun. With his hands in so many business ventures, Giudice is proving that he can still do it all after his stint in prison.