Joe Giudice Is Still Just As Involved In Teresa Giudice's Personal Life As Ever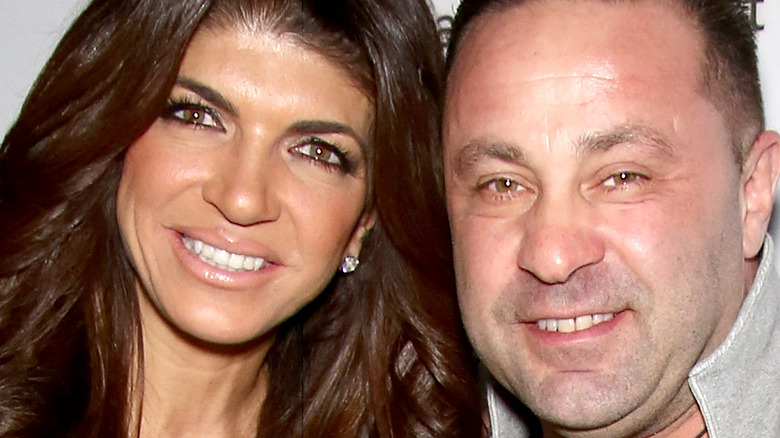 Paul Zimmerman/Getty Images
Teresa Giudice and Joe Giudice divorced in 2020, but the parents of four daughters remain involved in each other's lives. "The Real Housewives of New Jersey" star knew her marriage was in trouble when Joe was released from prison. "When he got out, I was like, 'This is my true test. What will I feel?' And I didn't feel anything," Teresa recalled on an episode of "Real Housewives Ultimate Girls Trip" in 2021, per People. Even after their marriage ended, the pair continued a non-romantic relationship.
After the "RHONJ" star began dating Luis Ruelas, who eventually became her fiancé, she stayed on good terms with her ex-husband. In fact, Teresa's new beau built a rapport with Joe. "They've talked over the phone, and Louie wanted to go to the Bahamas and meet him," she said on "Watch What Happens Live" in March 2021. According to the reality star, it was important for Ruelas to "let [Joe] know that he's not trying to take his place."
The next month, in April 2021, the Bravo-lebrity went down to the Bahamas to visit Joe with her boyfriend. Joe enjoyed the quality time with his ex, and gushed over her in an Instagram post. "I truly appreciate & hope i will continue to be present in my best friend life," he wrote in the caption alongside a family photo of the ex-couple and their four kids. Later, Joe caused a stir on Instagram when he left a spicy comment on a photo Teresa uploaded.
What Teresa Giudice thought of Joe Giudice's flirty comment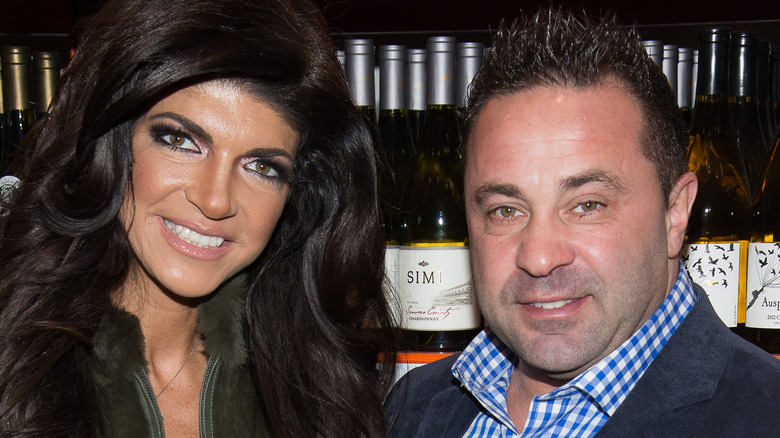 Dave Kotinsky/Getty Images
On June 7, Teresa Giudice posted an Instagram snap where she posed alongside the two sisters of her fiancé, Luis Ruelas. Joe Giudice took notice of the post, and expressed interest in one of Teresa's future sister-in-laws. "Is the tall one married?" Joe commented, referring to Veronica Ruelas. Even though the reply drew a lot of attention, "The Real Housewives of New Jersey" cast member was unfazed by her ex-husband's flirtatious comment. "I think it's funny. It's awesome," she told Page Six on July 5 when asked about Joe playfully hitting on her fiance's sister. Although Teresa hinted that Veronica could be available, she explained why her ex had no chance dating her. "She's too tall for him. She would never go for him," the reality star added.
Besides his online affection for Veronica, Joe had shown support for the Ruelas family. "I'm happy for Teresa and Louie, I give them my blessings," Joe told Celebuzz! in October 2021 after it was announced that his ex-wife was engaged to the businessman. "I think they moved a bit quick into this romance but I'm glad she found her true love and wish them all the best," Joe added.
With Joe and Teresa on seemingly good terms, the star was asked if he would attend his ex-wife's wedding ceremony. "I mean, I don't care, why not?" Joe said on Access' "Housewives Nightcap" in January.