Sopranos Star James Gandolfini Supposedly Once Got Romantic With A RHONJ Star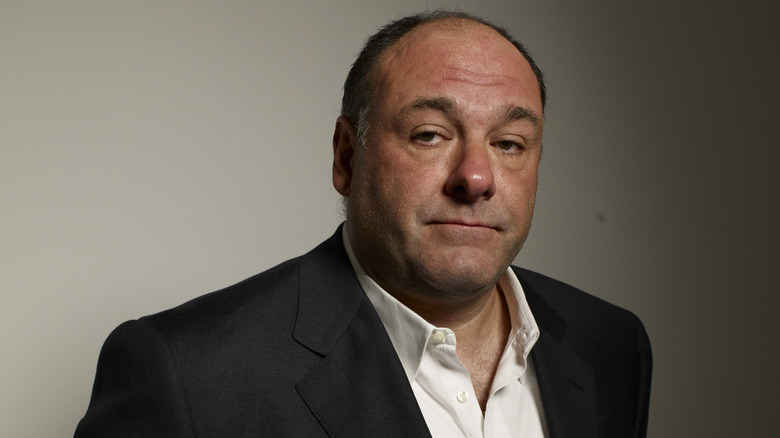 Matt Carr/Getty Images
"The Real Housewives of New Jersey" Season 13 is getting spicy and we can all thank newcomer Jennifer Fessler for turning up the heat. Introduced to the group by longtime housewife Margaret Josephs, Fessler is currently a "friend of" the New Jersey ladies, but she's bringing major main cast energy. From asking a bartender to give her "alcohol with a side of alcohol" to stress-eating mozzarella during Rachel Fuda's party, Fessler adds a truly chaotic element to "RHONJ."
Fessler revealed to Distractify that she had no idea Josephs recommended her to the casting director of "RHONJ." She shared that the show brought her and Josephs "even closer together" and the one piece of advice her friend gave her was to use her "unfiltered mouth." The newest addition to the reality show stated, "[Margaret] really, always just encourages me to do me, which is really great." Fessler obviously took Josephs' advice to heart as she shared a juicy tidbit on the show during a cast trip to Ireland about James Gandolfini during her younger years.
Jennifer Fessler met James Gandolfini when she was a talent agent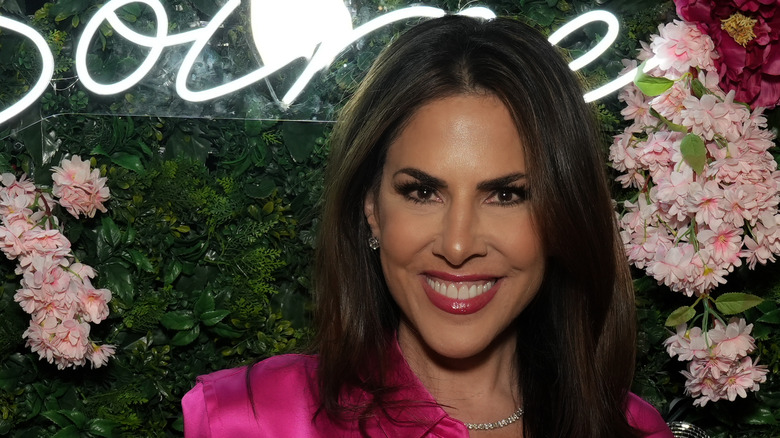 Manny Carabel/Getty Images
All the "Real Housewives of New Jersey" stars have a past, but Jennifer Fessler's is juicier than most. During an April 18 episode, the new "friend" revealed that she used to be a talent agent and "met James Gandolfini before 'The Sopranos'" during a cast trip to Ireland. Even more shocking, she told the housewives that she had sex with him multiple times. "I was obsessed. He actually took me to an S&M bar. It was crazy. We hung out, we drank, and we went back to his apartment and we f***ed," she shared, amid several dropping jaws. In a later confessional, Jennifer added, "He was so the one that got away, but he was also the one who was never really there."
Jennifer has since moved on with her husband, Jeffrey Fessler, whom she married in 1999. The two shared their 24th anniversary on April 10 and she shared a throwback wedding pic on Instagram. "Happy anniversary Superman! For 24 years you've been a glutton for punishment and I'm praying you never snap out of it. I love you," she wrote. While Jennifer and Jeffrey seem to have a long, solid marriage, the way they met may raise even more eyebrows than her Gandolfini story.
Jennifer Fessler's husband was her dating service client
Jennifer Fessler has many stories to tell, including how she met her husband, Jeffrey Fessler. She became a director at "It's Just Lunch," a dating service after she quit being a talent agent. Working for the service was "one of [her] very, very fun jobs," she told Today. And that's where she met her future husband –at work. Jennifer said that it took a while for them to get together, "He had been an old client ... He came in, and he asked me out almost immediately ... In his mind, we were sort of meant to be, so it took me a while to come around."
The reality star got laughs when she roasted Jeffery for his 60th birthday on Instagram. In the video, she begged her man to stop partying and spending. "I know how much you love watching football and your girly shows but I feel like at some point, you need to demonstrate a strong work ethic ... I can't always be the one to set the example for our kids," she continued. Just in case anyone took her seriously, Jennifer captioned the video with, "For all those who don't know him...this is facetious." Although "RHONJ" is just halfway through Season 13, Jennifer is proving to be a hilarious addition to the show and we're waiting to see what other stories she comes up with next.