The Tragic Death Of Gordon Lightfoot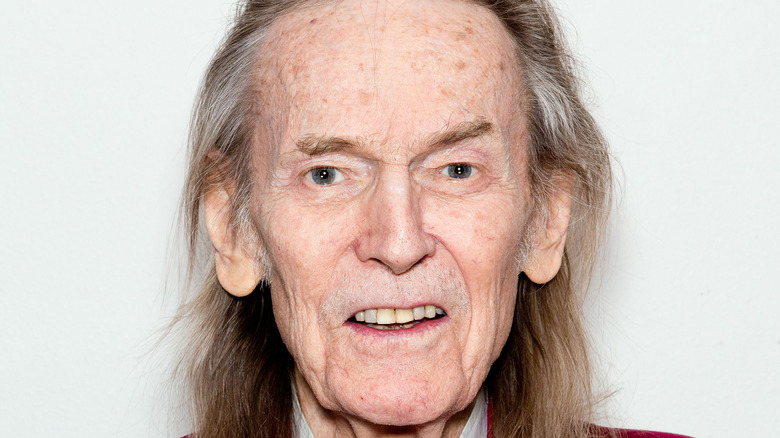 Steve Snowden/Getty Images
Canadian legend Gordon Lightfoot has died at age 84, Variety reported May 1. According to the star's Facebook page, he died at a Toronto hospital, though no additional information about his death was made available. The singer was born in Orillia, Ontario, according to USA Today. Lightfoot moved to Toronto, where he kicked off his career by square dancing on the Canadian TV show "Country Hoedown." 
Lightfoot told the outlet, "I got myself a payday that lasted two and a half years but I was not a dancer," though he knew he could sing. And sing he did. Lightfoot combined soulful lyrics with folk-song sounds of Lightfoot's adept guitar playing. Lightfoot was one of the icons of the 1970s, according to Rolling Stone, linking him to other greats like Bob Dylan and Joni Mitchell. In fact, Elvis Presley covered Lightfoot's iconic song "Early Morning Rain," per USA Today. "I wasn't even aware he had done the song," Lightfoot said of the experience, adding that he almost got into a car crash from surprise and joy when he heard Presley's rendition.
While Lightfoot was a hit for decades, the late singer had tough moments in his career, too. 
Gordon Lightfoot toured into his 80s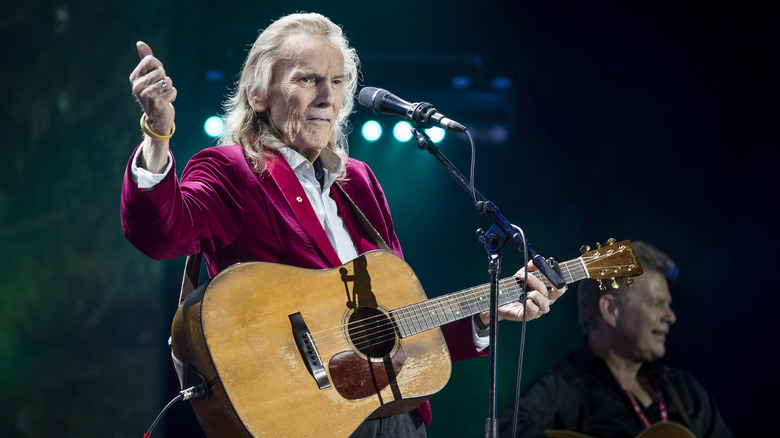 Mark Horton/Getty Images
Gordon Lightfoot opened up about alcoholism to USA Today in 2020, noting that the situation got serious and Lightfoot saw it when he watched his performance in the 1982 film "Harry Tracy, Desperado." In the documentary "Gordon Lightfoot: If You Could Read My Mind," he said: "I was at the height of my drinking and I [looked] terrible. It was time to pack it in." Lightfoot added, "I don't know how I made it through." But he did make it through and went on to what became a lifelong career.
Lightfoot was married three times, according to the National Post, and he had six children, so he certainly had a full life that included family and performance. At 80, Lightfoot spoke with Rolling Stone about touring even in old age. "I've always been out on the road. I did about 80 shows last year," he said. Fittingly, his tour was called "80 Years Strong," so he certainly knew how to make the most of his talent.
Lightfoot spoke to USA Today about touring as an 80-year-old, saying, "I notice I'm slowing down. But we've got lots of toe-tappers in our show, and I've got a really great orchestra and we love to play. Because we're good at it."