Stacy Keibler, Husband Jared Pobre Welcome Second Child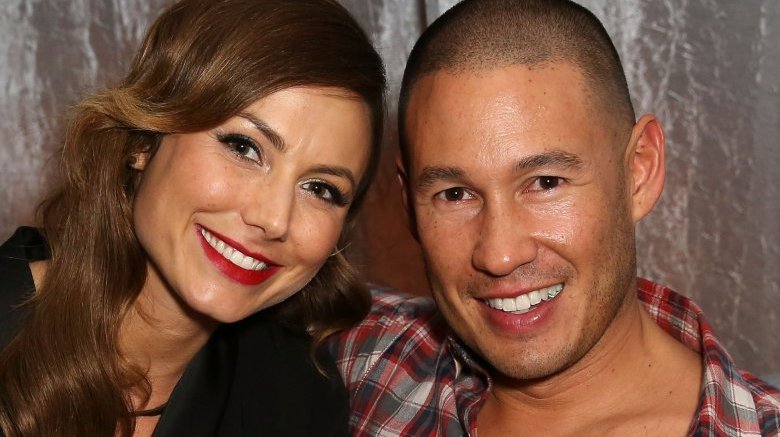 Getty Images
Stacy Keibler is officially a mom of two!
On Wednesday, June 27, 2018, the former WWE star took to Instagram to announce that she and husband Jared Pobre have welcomed their second child together, a baby boy.
"Born at home, on 6.18.18 our sweet little man Bodhi Brooks Pobre entered our world," the proud mom wrote, captioning a sweet snapshot of her little bundle of joy's tiny hand holding her thumb. "His spirit melts our hearts. We feel beyond blessed! #Familyof4 #Secondhomebirth #Welcometotheworld."
As Nicki Swift previously reported, Keibler first revealed she was expecting baby no. 2 while showing off her baby bump as she and Pobre were spotted out at dinner in Beverly Hills last month. She later confirmed her pregnancy on Instagram in mid-June. "Soon, we'll be a family of 4!" she captioned a pic of the married pair walking on the beach with their 3-year-old daughter, Ava Grace. "Our hearts are filled with love."
Keibler, 38, and Pobre, 43, secretly tied the knot in Mexico in 2014. Months later, the Dancing With the Stars alum, who previously dated George Clooney, admitted that she never thought marriage or children were in the cards for her until she met her businessman husband.
"Life can be unpredictable. You feel one way, and then ... boom!" she wrote in a blog post that December (via Us Weekly). "You need to entirely change your perspective. That is certainly what happened to me this past year. Until I started dating Jared, the idea of being married and having a family was never on my radar. I was just hoping that the right love would find me."
Keibler and Pobre aren't the only celeb couple to announce exciting baby news this month. Desperate Housewives alum Eva Longoria gave birth to her first child with husband José Bastón, while Victoria's Secret model Candice Swanepoel and fiancé Hermann Nicoli expanded their family for the second time. Meanwhile, Chip and Joanna Gaines of Fixer Upper have welcomed baby no. 5.
Congratulations to the happy couple!