Tommy Lee Attacks Howard Stern On Social Media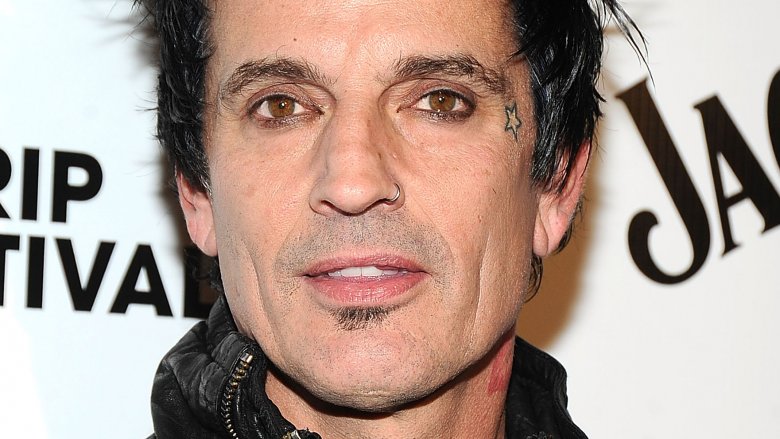 Getty Images
Count Tommy Lee among those celebs who can't stand Howard Stern. 
On Monday, June 25, 2018, the Mötley Crüe drummer took to Twitter to fire back at the radio jockey for theorizing that actress Heather Locklear's current issues stem from her past relationship with Lee, as well as her former romance with Richie Sambora. Directing his tweet toward Stern, Lee wrote, "Queen of media! How dare you blame me for Heathers recent troubles! That was like 24 years ago you idiot! #cowardsterntimewarp."
Lee, obviously enraged, continued, "You should be wishing her well and not bashing me f**khead!!! Wtf is wrong with you? I normally don't respond to this stuff..f**king BS!!"
As Nicki Swift previously reported, Locklear has been experiencing some serious trouble in recent weeks. On Sunday, June 24, 2018, the former Melrose Place star was arrested for allegedly assaulting a police officer and an EMT after authorities responded to a 911 call at her house. She was released from jail the next day on $20,000 bail. Shortly afterward, Locklear was hospitalized for a reported overdose.
During his radio show this week, Stern offered his two cents on Locklear's current situation. "You know what drove this woman crazy?" he said (via Radar Online. "She was married to Tommy Lee and Richie Sambora ... they made her f**king insane."
Noting his admiration for Locklear, who'd been one of a few celebs to do his show decades earlier, Stern added, "She sounds like she is in bad shape. Wherever you are Heather, if you're listening, God bless you. I love you."
Locklear and Lee had married back in 1986, before the two ultimately divorced in 1993 (via People). Locklear wed Sambora a year after her divorce from Lee, but the two split in 2006.