Kevin Costner's Yellowstone Exit Seems Imminent Amid Divorce News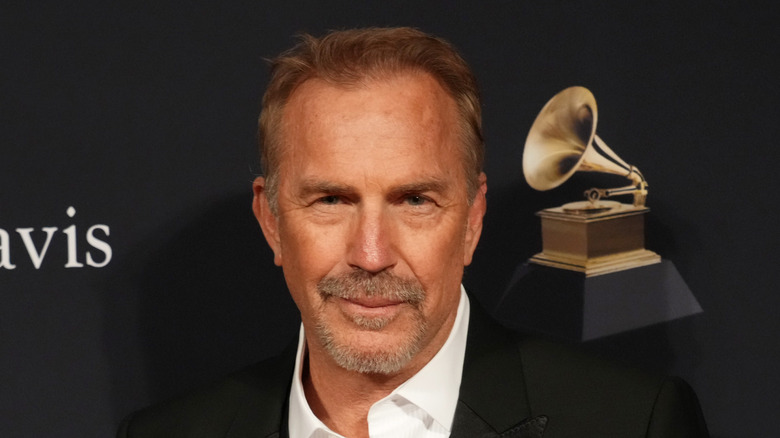 Jeff Kravitz/Getty Images
The hits just keep coming for Kevin Costner. On May 2, a rep for the "Yellowstone" actor announced that he and his wife, Christine Baumgartner, were divorcing after almost 18 years of marriage. "It is with great sadness that circumstances beyond his control have transpired which have resulted in Mr. Costner having to participate in a dissolution of marriage action. We ask that his, Christine's, and their children's privacy be respected as they navigate this difficult time," Costner's rep stated, per TMZ.
The news comes after Deadline reported in February that "Yellowstone" co-creator, Taylor Sheridan, was looking to replace Costner with Matthew McConaughey following the current season. There has been talk of the "Waterworld" star causing drama on set over shooting schedules. However, a rep for Paramount Network shared at the time, "We have no news to report. Kevin Costner is a big part of 'Yellowstone' and we hope that's the case for a long time to come." Unfortunately, it appears Costner's time on the Western series is up.
'Yellowstone' remains in limbo as Kevin Costner drama continues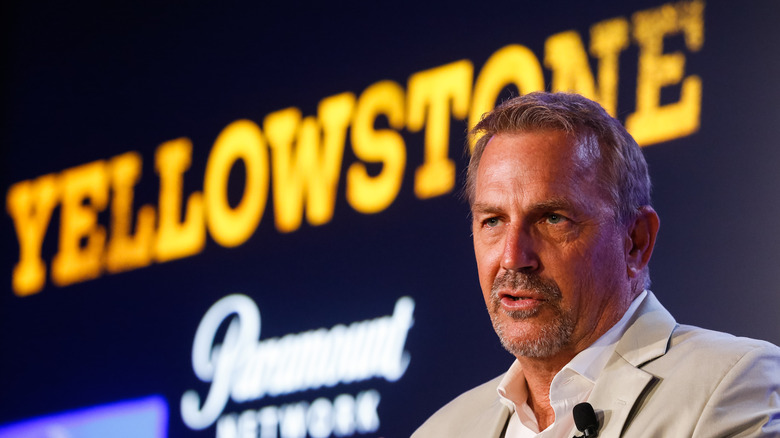 Richard Bord/Getty Images
After months of speculation about Kevin Costner reprising his role as John Dutton in "Yellowstone," Entertainment Tonight shared that the actor won't be returning for Season 6. Sources revealed that the cast and crew have not yet resumed filming in Montana and no instructions have been given about Season 5's remaining episodes. The first half of Season 5 ended in January, but with Costner leaving, it's unclear whether the second half will even begin production. "Yellowstone" actor Lainey Wilson is still waiting to hear from the showrunners. "Like, just tell me when, man. Yeah, I have no clue what's going on ... I'm waiting on that phone call," she told Entertainment Tonight.
The cast of "Yellowstone" was set to appear at the Paleyfest TV festival in Los Angeles, but much to fans' disappointment, they were no-shows. Amid backlash from fans that spent over $100 on tickets, actor Kelly Reilly, who plays Beth Dutton on the show, revealed on Instagram, "I was filming in the UK at the time, and let them know in January I wouldn't be able to attend. I was sorry to hear my name was still on the list of attendees, as it is unfair to our fans."
While it's unclear where Season 5 of "Yellowstone" is headed, Paramount Plus President and CEO Chris McCarthy confirmed to The Hollywood Reporter that Matthew McConaughey is set to star in the "Yellowstone" spinoff.