Aaron Carter's Mom Jane Schneck Arrested After Bizarre Altercation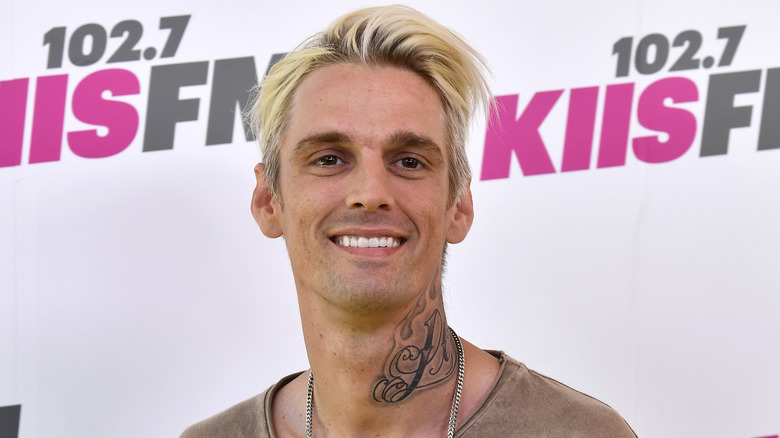 Frazer Harrison/Getty Images
The Carter family received more unfortunate news as Jane Schneck, mother of the late pop star Aaron Carter, was arrested following a strange altercation.
After dedicating his early years to pumping out pop hits, Carter tragically died on November 5, 2022, at the age of 34. TMZ revealed that the "I Want Candy" singer was found in a bathtub at his home. Initially, law enforcement denied that no foul play was involved. In April, Carter's autopsy was made public, confirming their judgment. According to Variety, the Los Angeles County Department of Medical Examiner-Coroner concluded that Carter drowned after ingesting generic Xanax and difluoroethane, a chemical component of aerosol cans. 
This countered what Carter's mother, Jane Schneck spoke about at the start of the year. Carter's mom was suspicious of his death and implied that someone had murdered him — possibly because of his history of substance abuse. TMZ reported that just over one month prior to his death, Carter's fans sent police to his house amid building worry that the singer was using substances while on Instagram Live. Ultimately, officers didn't find anything concerning upon arrival. And while the autopsy has confirmed that Carter was not murdered, it's likely done little to console the mother's suffering. Unfortunately, Schneck has even more problems on her plate now that she's been arrested — for a rather peculiar reason. 
Jane Schneck has been arrested for a super odd reason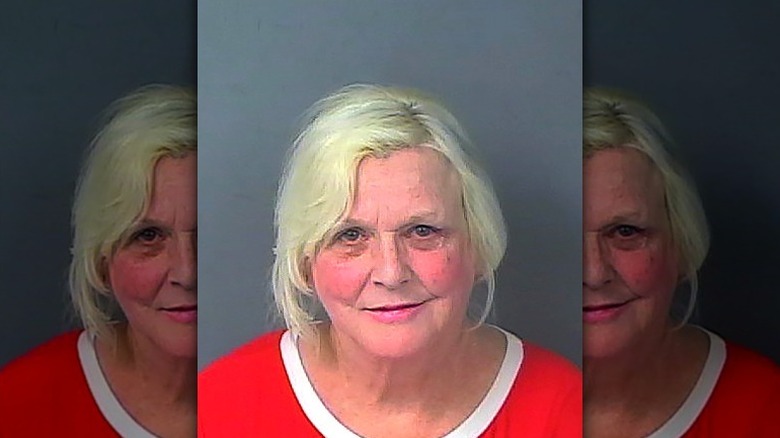 Hernando County Sheriff's Office/Getty Images
Jane Schneck was arrested on April 28, 2023, according to TMZ. Apparently, Schneck was at home enjoying music when her husband complained about the noise and attempted to take the television remote. Eventually, Schneck grabbed her husband's wrist, prompting him to call the police. She was arrested. He wasn't. After posting her $100 bond, Schneck was free to go. People listed her charge as "domestic battery" and noted that she and her husband had been drinking. Meanwhile, ET reports that Schneck has been barred from communicating with her husband, though it's unclear how long this mandate will last. It's also unclear who posted Schneck's bail, though it clearly wasn't her other famous offspring, Nick Carter. 
Carter is currently on an international tour with The Backstreet Boys. And he's been extensively documenting his travels to his 2.3 million Instagram followers. As of May 3, Carter and his bandmates are in Mumbai, India. "Checking in with the family definitely fills up my love meter when away on tour," Carter posted to Instagram. "In Mumbai India they're waking up and we're going to sleep." One day prior, Carter shared the Bollywood performance he and his group members were treated to upon arriving at their hotel.
So far, Nick has not made any public comments about his mother's arrest.