Rob Delaney, Wife Leah Expecting Baby Months After Son's Death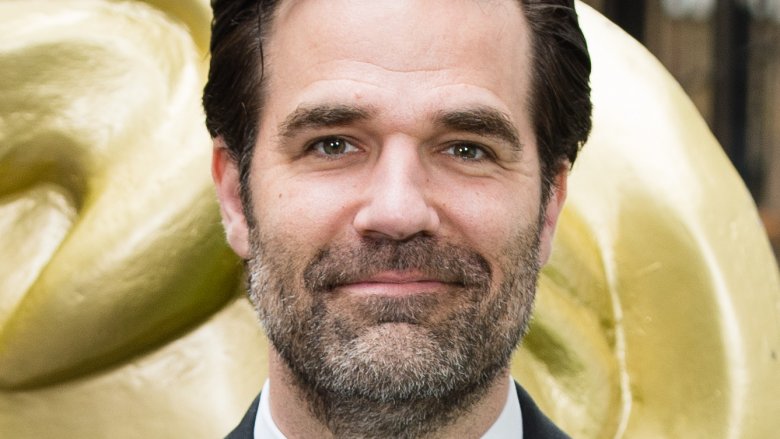 Getty Images
Rob Delaney is expanding his family.
On Saturday, June 30, 2018, the Catastrophe star took to Twitter to announce that he and his wife, Leah, are expecting another child, nearly six months after losing their 2-year-old son, Henry, to cancer.
"Just had 2 typically wonderful @NHSEnglandLDN midwives visit my pregnant wife & I for a home birth assessment," Delaney wrote to his fans. "Love to all marching for the NHS today. See my sad love letter to the NHS below."
As Nicki Swift previously reported, Delaney revealed in February of this year that his young son had passed away the previous month following a two-year battle with a cancerous brain tumor. After being diagnosed in 2016, Henry underwent surgery and subsequent treatment. However, the tumor unfortunately grew back in the fall of 2017.
"My wife and Henry's [two] older brothers and I are devastated of course," Delaney wrote on social media in February 2018. "Henry was a joy. He was smart, funny, and mischievous and we had so many wonderful adventures together, particularly after he'd moved home following fifteen months living in hospitals."
In a video attached to Delaney's recent tweet, the comedian expressed his support for the U.K.'s National Health Service, which helped ease the financial stress of his son's treatments as the Delaneys grieved Henry's passing.
"We had a couple of kids in the US and we had one child here in the UK and we're about to have another and now I know unfortunately that things can go very wrong and so I don't have the attitude like it won't happen to me because it did happen to us," Delaney said. Calling the NHS "a gift," he added, "[Henry] benefited so much from the healthcare system here and so did we as his parents."
Delaney isn't the only celebrity to recently announce exciting pregnancy news, while also opening up about a terrible loss. In late June, Jana Kramer revealed that she and husband Mike Caussin were expecting baby no. 2 after suffering multiple miscarriages. Meanwhile, Monique Samuels of the Real Housewives of Potomac announced that she was pregnant with her third child with husband Chris Samuels after suffering a miscarriage last year.