RHOA Star Sheree Whitfield's Son Kairo Is All Grown Up
Paras Griffin/Getty Images
OG housewife Shereé Whitfield has been holding it down on "The Real Housewives of Atlanta" from the very beginning. First brought on the show in Season 1, Shereé has kept fans thoroughly entertained over the years with her sassy personality and just about the right amount of family drama. According to Women's Health, when "The Real Housewives of Atlanta" premiered in 2008, Shereé was freshly single, going through a divorce, and figuring out life as a single mother. Shereé is a proud mom of three –  Kairo and Kaleigh Whitfield, whom she shares with former NFL player Bob Whitfield — as well as an older daughter Tierra from a previous relationship.
Though not without its challenges, Shereé has successfully raised all three of her kids. "Being a single mom who's raised three kids on her own, I know the difficulty and how hard it can be. That's a lot of responsibility and a lot of work," she once said in an episode of "RHOA" (via Reality Blurb). While Tierra has since gone on to launch her own podcast, "A Little Kiss and Tell," Kaleigh appears to be leading a more private life. Kairo, Shereé's only son, on the other hand, has been up to a lot through the years. In other words, little Kairo is all grown up and very busy.
Kairo Whitfield started a family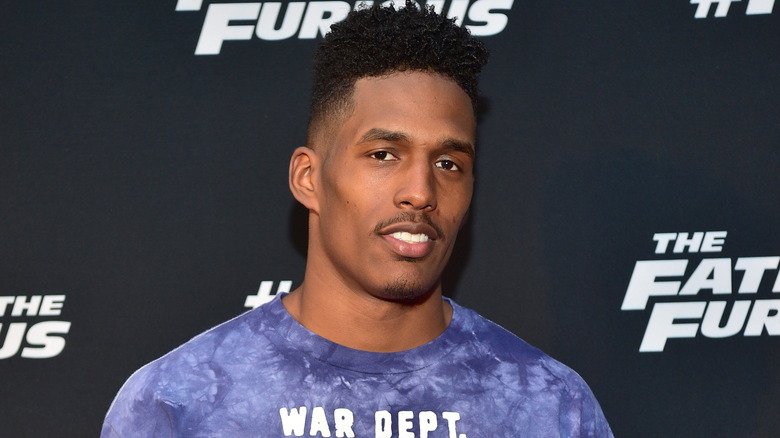 Prince Williams/Getty Images
Shereé Whitfield is entering a new phase of her life as the "Real Housewives of Atlanta" star is reportedly now a grandmother. According to Bravo, Whitfield's son Kairo has welcomed his first child, a daughter with an unidentified woman. Not to worry though, Kairo's new journey is set to be documented on Season 15 of RHOA. "You'll also get to see Kairo as a dad," Shereé said in an interview with Essence. "You know, you guys saw Kairo when I think we first got on the show. He was maybe eight or 10 or something like that. And here we are, Kairo's a dad and he's a great dad and I'm so proud of him for that."
Though the little one is yet to make her social media debut, Shereé is already warming up to her new role. As a matter of fact, she has coined a cool name for herself: Glamma. "She's going to call me GG, which stands for Gorgeous Glamma," she quipped during her Essence interview. The RHOA star also admitted she was surprised when she found out Kairo was expecting. Still, Shereé couldn't be any more excited about her granddaughter. "But I'm so, so happy she's here. I mean, me and my family have always been very close and loving, but she brings another element of love and closeness to my family," the proud glamma gushed.
Kairo Whitfield has been busy exploring his passions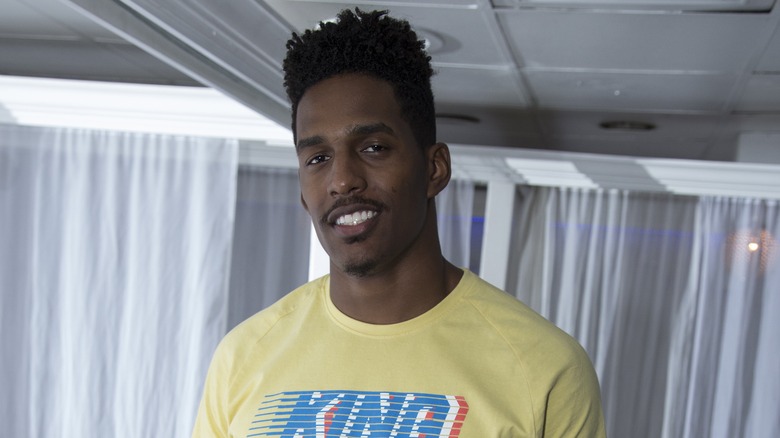 Brian Stukes/Getty Images
Through the years, Kairo Whitfield had different passions across different industries. As seen in 2017 during Season 9 of "The Real Housewives of Atlanta," Kairo took up an interest in fashion, receiving support from his famous mom and her fellow housewives. In the season, Shereé Whitfield and Cynthia Bailey teamed up to teach Kairo how to walk on the runway. These tips apparently came in handy that same year, when Kairo walked during Bailey's fashion show for her luxury baggage line Cargo. 
Though he was rumored to have arrived late to the show, Bailey seemingly did not give it much thought as she praised the younger Whitfield for a job well done. "Kairo did a great job. Always happy to support," she tweeted at the time. This, however, was not Kairo's first modeling rodeo as he had previously made a cameo in Fantasia's "When I Met You" music video. "You don't want to see your baby being a love interest of a grown woman, but I'm proud of him," Shereé said of her son's milestone at the time, per Bravo.
These days, Kairo seems to have gone from appearing in music videos to making his own music. "I've been making music for a while. I just graduated from Morehouse last year," Kairo shared on "Watch What Happens Live" during a 2021 appearance. "I have one project out, but more should be coming this summer."