Mario Lopez's Love Life Was Much Different Before Marrying Wife Courtney Mazza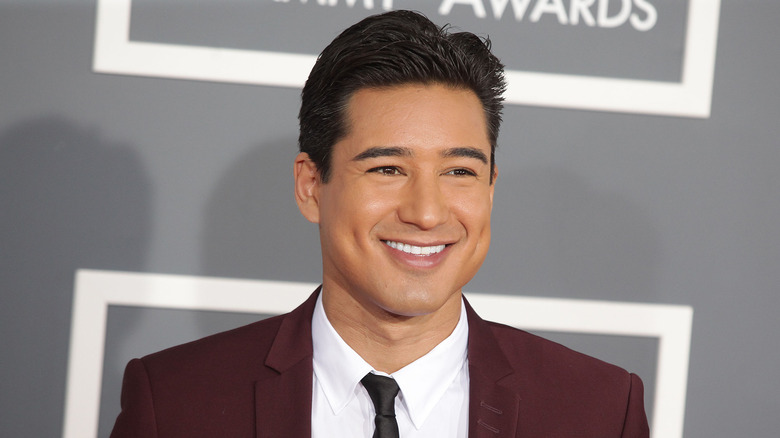 DFree/Shutterstock
Mario Lopez seldom misses an opportunity to gush about his wife of over a decade, Courtney Mazza, who he often refers to as "Mrs. Lopez."
The lovebirds met in 2008 when they were performing on Broadway, but the "Saved by the Bell" star dished that they didn't hit it off right away. Mazza had declined his initial advances, but she eventually gave in when the "Extra" host showed persistence. "It wasn't easy to get her to go out with me," he told The New York Times. They proceeded to continue dating despite living on opposite ends of the country, until Lopez convinced her to stay in Los Angeles. "Nothing with us ever felt forced. It was effortless, and I just knew then that her staying was right," he recalled.
They have been inseparable since, and to this day, they're as in love as ever. Lopez told Closer that even if life at home with their three kids is chaotic, he always makes it a point to knock his wife off her feet. "I always spoil her. I don't have to wait for a holiday," he said. "Just taking care of her, with little surprises and all that stuff." Surprisingly, Lopez hasn't always been this way. Before he got together with Mazza, he confessed that loyalty in relationships was a foreign concept to him, to the point that he destroyed his first marriage.
Mario Lopez admitted to being a player in the past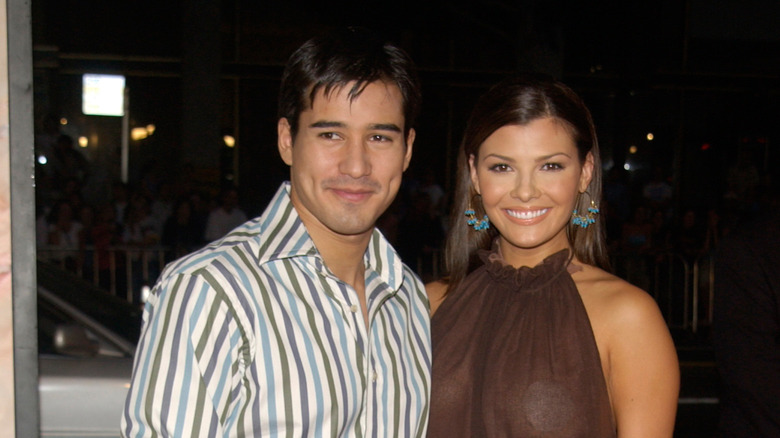 Featureflash Photo Agency/Shutterstock
Mario Lopez isn't proud of who he was before he married his wife, Courtney Mazza. In an interview with People, he confessed that he had been quite the womanizer during his younger years, and looking back, he couldn't believe that he used to be capable of being unfaithful. "I know I made my share of mistakes, and sometimes big ones," Lopez said. "I had to learn all my lessons the hard way."
Lopez recalled one time when he screwed up colossally. When he was with former Miss USA Ali Landry, he confessed that he cheated on her before they tied the knot. "I got inebriated and a little too friendly with a young lady," Lopez said of his bachelor party in his memoir, "Just Between Us". He then realized that he wasn't in love, but was too afraid to call off the wedding. "I walked down the aisle [anyway]. Ali was hurt and angry, rightfully so." Meanwhile, Landry dished on the "Unfolding Leadership" podcast that Lopez had repeatedly been cheating on her throughout their six-year relationship. "I found out that it was, like, a Tiger Woods situation," she said. "It was, you know, cheating across the board, with some women for one year, some women for two years."
Lopez and Landry split two weeks into the marriage and eventually had it annulled. Lopez also recognized the gravity of his actions, but not until it was all too late.
Inside Mario Lopez and Courtney Mazza's marriage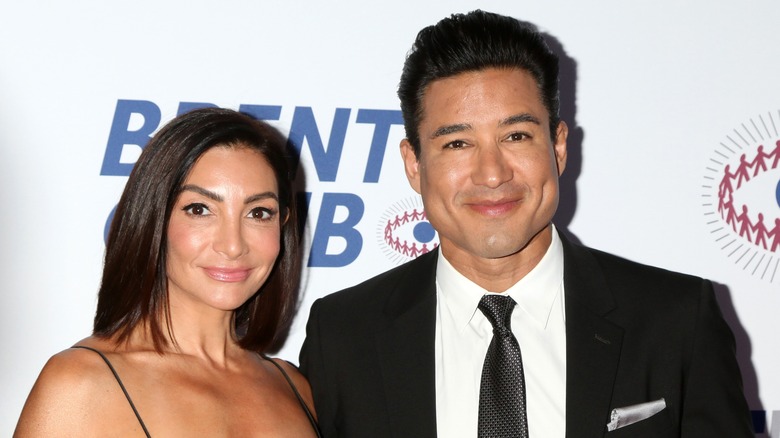 Kathy Hutchins/Shutterstock
Mario Lopez has left his womanizing past behind and is now in a happy marriage with Courtney Mazza. Despite being together for over a decade, Lopez shared that the sparks between them have never fizzled, and he doesn't see them breaking up — maybe ever.
"We understand each other and have good communication skills," the host told OK! Magazine of the secret to a long-lasting marriage. "We make each other laugh. We're always laughing a lot!" He's also eternally grateful for having Mazza as his life partner. "Courtney is awesome," Lopez continued. "I'm blessed to have met her when I did, and she's a wonderful wife and mother ... Time flies, but we're better than ever! She hasn't gotten 'Mario overload' yet."
And while they already have three children, Lopez expressed interest in growing their family even more, but he leaves it to his wife to call the shots. "I always told [Courtney] I'd like to keep going if it was up to me, but I'm not the one having them," he shared with Us Weekly in 2019. "So, maybe she had a change of heart! Maybe she's gonna surprise me with another Christmas present ... I say if we're gonna do it, let's just keep it going."