Derek Jeter And Wife Hannah Welcome Their First Son (& Yankees Fans Are Celebrating)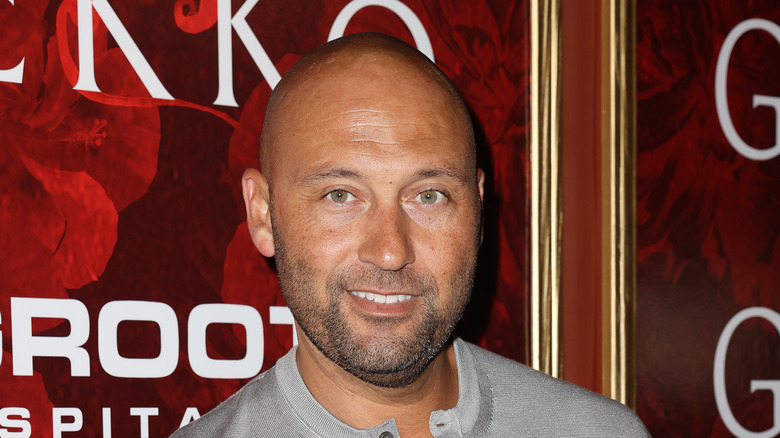 Alexander Tamargo/Getty Images
Derek Jeter and his wife Hannah Davis Jeter have welcomed another baby into the world. The couple announced the May 5 birth of their fourth child — and first son — Kaius Green Jeter. "Welcome to the world lil man!!!" the former New York Yankees captain captioned a text-only Instagram post that featured the baby's name and birth day. The Jeters are already parents to three daughters, Bella, Story, and River. Derek and Hannah didn't announce that they were expanding their family, but they're already in the process of adjusting to being a family of six. In fact, Derek has updated his Instagram bio to reflect the latest Jeter family news: "Sleep-deprived father of four," it reads.
Prior to welcoming his first son, Derek had gotten very used to being a girl dad. "The mornings are early. Getting them up, they're not in school right now, but dropping them off at school, picking them up. Tennis lessons, ballet lessons, you know. I'm getting my nails painted and makeup on my face, dresses. So there's a whole other side to me," he told "Extra" back in July. Derek hasn't said much about baby Kaius, but Yankees fans have expressed their feelings on the baseball great passing on his genes.
Yankees fans are hoping Derek Jeter's son will play baseball someday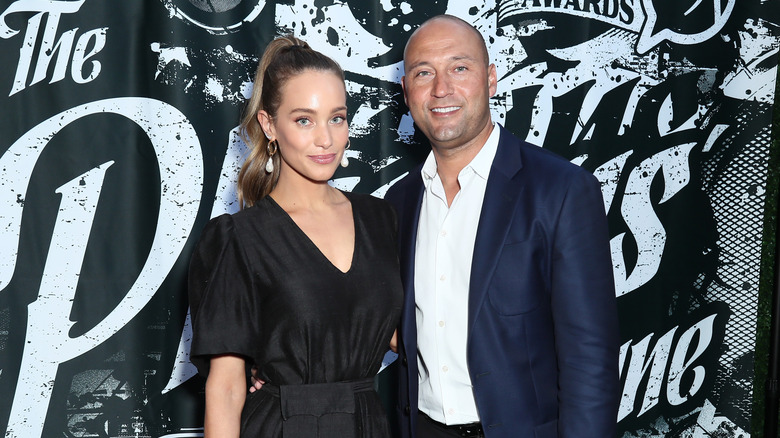 Leon Bennett/Getty Images
While Derek Jeter is undoubtedly stoked to have a boy joining his brood, New York Yankees fans appear to be equally excited, with many predicting that Jeter's first male offspring will be the future of the Bronx Bombers. Of course, when your dad is one of the best baseball players of all time, what do you expect? The comments section of Jeter's post quickly filled up with people sharing their hopes for the future of their beloved ball club, which he was a major part of for two decades. 
"Yanks #4 prospect already," one Instagram user commented on Derek's birth announcement post. "Future Yankee Hall of Famer," another Instagram user predicted. "Can he play left field," someone else asked in the comments section of Derek's Instagram post. If Kaius does end up playing for the Yankees in the future, he won't wear the #2, which was retired by the team in 2017, but the kid is only days old, so the back office has some time to figure that out. Congratulations, Captain!