Why Rosie O'Donnell Will Never Return To The View Again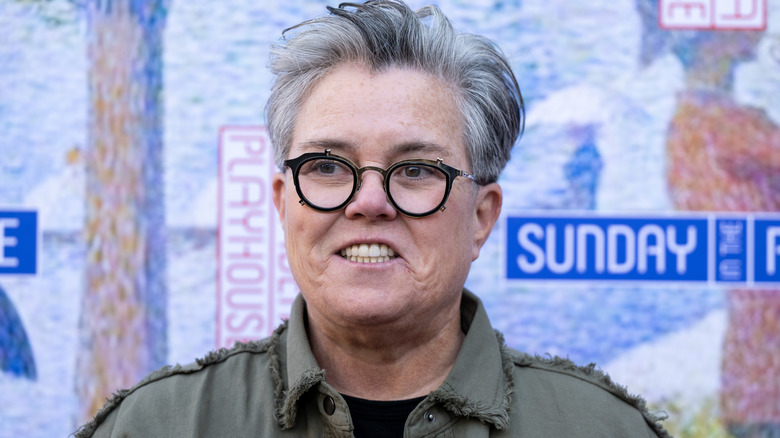 Amanda Edwards/Getty Images
Rosie O'Donnell has enjoyed plenty of different roles throughout her career, and one of the most talked about is undoubtedly her stint on "The View." 
Before joining the ladies on the popular daytime series, O'Donnell hosted a self-titled talk show similar to "Ellen." In the series, she made everyone want a Koosh ball and crushed hard on Tom Cruise. After appearing in such a light-hearted show, O'Donnell shifted gears, joining the cast of "The View" in 2006 before leaving in 2007. In 2014, the star made a shocking return to the series. O'Donnell spoke with Variety ahead of her 2014 return, and she seemed happy yet surprised to have been offered a job on the series after leaving in 2007. "I think it's going to be must-see TV," she told the outlet. "My goal is to come in peace. And the contrast between what the show will be and what it was is going to be glaring." 
However, following along with the same theme as her first go-around on the popular daytime show, the stint didn't last long. O'Donnell ultimately left in 2015 — just five months after her return. Initially, Entertainment Tonight reported that O'Donnell left to focus on her family following her split from her wife, Michelle Rounds. However, it was later reported that O'Donnell left due to tension with fellow cast member and longstanding show figure, Whoopi Goldberg. So will she ever go back? It doesn't seem likely. 
Rosie O'Donnell was unhappy with several things at The View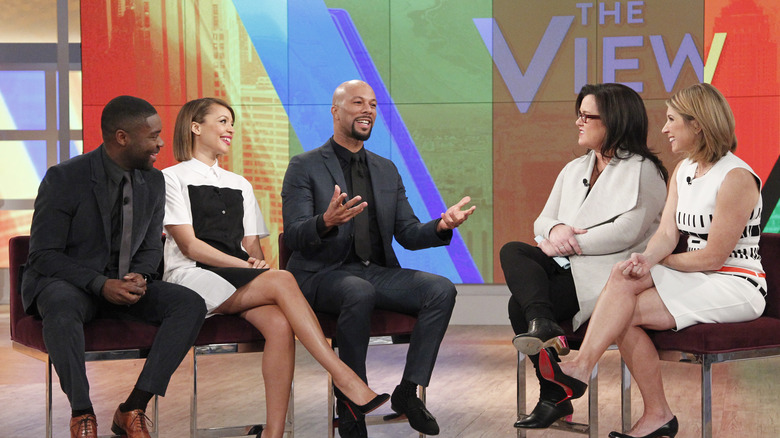 Lou Rocco/Getty Images
It's safe to say that Rosie O'Donnell will never return to "The View." In April, the comedian got candid about her time on the show during an appearance on the "Now What? With Brooke Shields" podcast. "I know this — it's not the best use of my talent to get in a show where I have to argue and defend basic principles of humanity and kindness," she told Shields. "It was not something I'd ever do again."
O'Donnell went into further detail as to why she would never appear on the popular daytime series again. Unsurprisingly, she mentioned Elisabeth Hasselbeck, whom she famously argued with on several occasions on air. "Elisabeth Hasselbeck was on there, and Bill Geddie was the producer of an [all-woman's] talk show with supposedly a woman's voice was a man, an old, cis, white man, Republican who was against everything that I believed in and stood for," O'Donnell explained. The former host also claimed that Geddie favored Hasselbeck and gave her talking points on Republican topics, which he didn't do for other panel members.
Aside from feuding with the "Survivor" alum, O'Donnell pointed out that she and Whoopi Goldberg also had their fair share of disagreements when O'Donnell returned to the show the second time which really took O'Donnell by surprise. Even though she's come and gone before, the comedian has made it clear that she won't be back again.
Rosie O'Donnell and Elisabeth Hasselbeck still have some bad blood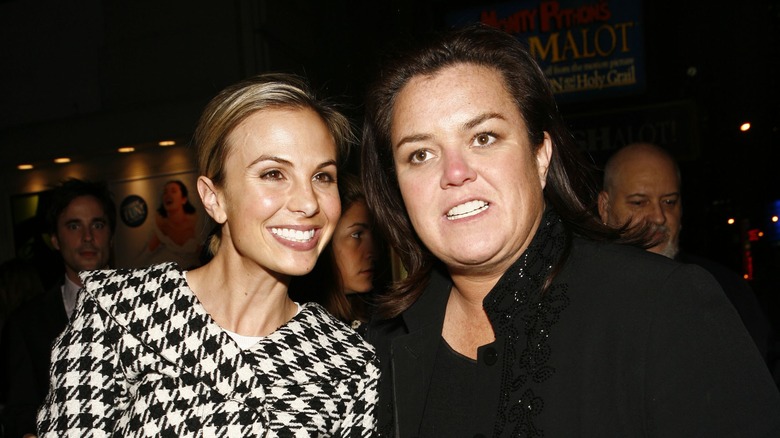 Amy Sussman/Getty Images
Undoubtedly, one of Rosie O'Donnell's most highly-publicized moments on "The View" was her 2007 on-air argument with Elisabeth Hasselbeck over the war in Iraq. Sure, the two ladies quarreled on many episodes (primarily due to their differing political views) but not quite like this. After Joy Behar commented on then-President George W. Bush's response to the war, Hasselbeck had a retort. "They [Congress] stick by him for not demanding a pullout date for our troops, which is essentially saying to our enemies we don't have any team out there," Hasselbeck said.
O'Donnell fired back, asking, "You just said our enemies in Iraq. Did Iraq attack us?" Hasselbeck clarified that she met Al-Qaeda. However, it still didn't sit well with O'Donnell, though she tried to refrain for a second. "Let me tell you why I don't wanna do it," she began. "Because here's how it gets spun in the media: Rosie — big, fat, lesbian, loud Rosie — attacks innocent, pure, Christian Elisabeth." However, that comment kicked off more personal digs. Yep, it was intense, to say the least. 
Even though O'Donnell and Hasselbeck are no longer on the series, they appear to have continued their feud. Before O'Donnell's most recent comments, Hasselbeck had her own thoughts on her former co-host. In 2014, she told "Fox & Friends" that hearing news of O'Donnell's return to the series "ruined" her vacation and also claimed that O'Donnell "spit in the face of our military."