The Truth About Rosie O'Donnell And Whoopi Goldberg's Feud
Jason Kempin/Getty Images
Trigger warning: The following article includes allegations of domestic abuse and sexual assault.
ABC's "The View" is widely considered to be one of the most influential — and controversial — talk shows of modern-day America. In labeling it the "Most Important Political TV Show" in 2019, for instance, The New York Times declared that the number of politicians who regularly appeared on the show indicated how it has become "central ... to the national political conversation." Naturally, it has also become the most popular daytime TV show in the country. This influence and popularity is in no small part due to the diverse range of opinions expressed on the show throughout its many years, demonstrated through its wide ideological range of female co-hosts. This diversity, however, has also resulted in some famous feuds. 
Since first airing in 1997, audiences have witnessed notorious and headline-garnering clashes between the likes of Elisabeth Hasselbeck and Rosie O'Donnell, Jenny McCarthy and Whoopi Goldberg, and Meghan McCain and most of her more liberal-minded co-hosts, most notably Joy Behar. 
However, there is another, perhaps less well-known feud between two co-hosts who were both of a similar ideological mold. Much of the tension happened behind-the-scenes, and it all but destroyed the two ladies' friendship: that between Whoopi Goldberg and Rosie O'Donnell.
The two clashed over numerous sexual assault allegations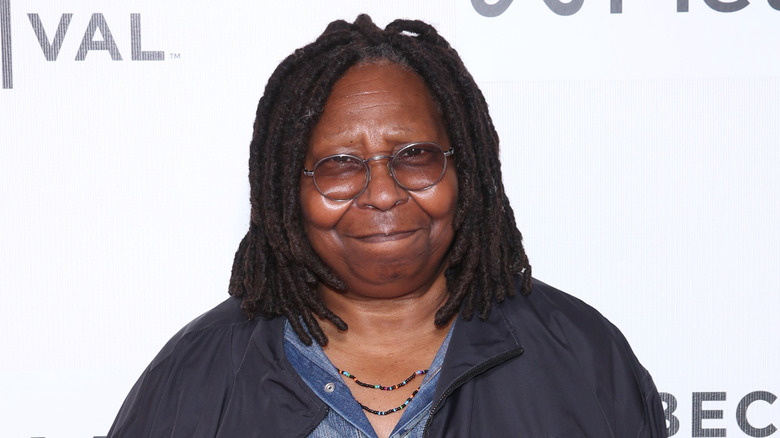 Rob Kim/Getty Images
Rosie O'Donnell and Whoopi Goldberg did not overlap much on "The View," as it was Goldberg who replaced O'Donnell when the latter left in 2009. Later that year, a feud between Goldberg and the former co-host developed off-set when Goldberg defended Roman Polanski's rape of then-13-year-old Samantha Geimer in a 2009 episode of the show. "I know it wasn't rape-rape" Goldberg said in the episode. "It was something else, but I don't believe it was rape-rape." 
After O'Donnell separately expressed her disagreement with this sentiment off-air, Goldberg responded with an "angry letter," per People. According to Ramin Setoodeh's 2019 book "Ladies Who Punch," O'Donnell responded, "I'm sorry if that hurt your feelings. I have different feelings about it than you. And I stand up for what I believe, but I'll never bet against you, Whoopi Goldberg."
Tensions flared up even more upon O'Donnell's brief return to the show from 2014 to 2015, when the numerous allegations against Bill Cosby for drugging and raping women first came to light. In a 2014 episode, Goldberg defended Cosby against public opinion turning on him, while also drawing equivalencies between the allegations against Cosby and Paula Dean's use of a racial slur, saying, "Until you know that it's true, it's an allegation. That's what it is." O'Donnell pushed back, arguing that the sheer number of women coming out made it unlikely the allegations were false. This led to a heated argument between them. 
If you or anyone you know has been a victim of sexual assault, help is available. Visit the Rape, Abuse & Incest National Network website or contact RAINN's National Helpline at 1-800-656-HOPE (4673).
Rosie O'Donnell gave her unfiltered thoughts on Whoopi Goldberg's attitude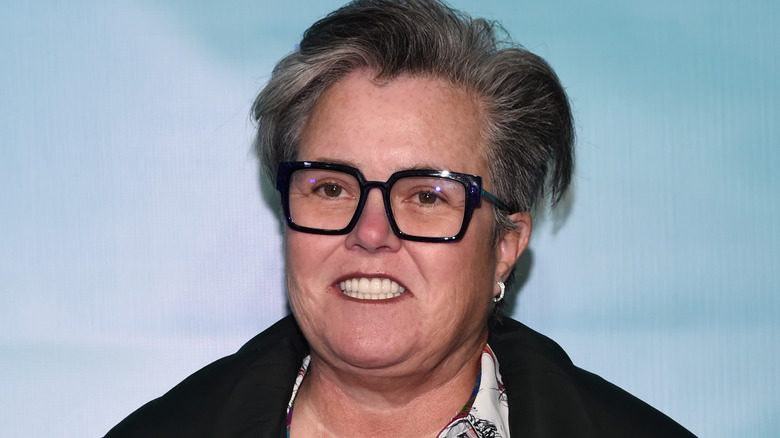 Daniel Zuchnik/Getty Images
Rosie O'Donnell and Whoopi Goldberg's feud extended far beyond the cameras. According to "Ladies Who Punch," O'Donnell even said that Goldberg was "as mean as anyone has ever been on television to me, personally — while I was sitting there." O'Donnell, who is well-known for alienating much of the public over the years, added that interacting with Goldberg was "the worst experience I've ever had on live television."
O'Donnell further said that she loved and respected Goldberg before they were ever co-hosts together, but that the disagreements they had on the show all but ended that camaraderie. "I'm never going to not have respect for Whoopi Goldberg," O'Donnell said. "But [being on 'The View'] was a painful experience, personally and professionally."
In a 2020 interview with Howard Stern, O'Donnell further reflected on their relationship, revealing that all the co-hosts agreed it was "better for everyone" when she decided to leave the show in 2015 after only one year. Now, Goldberg and O'Donnell hardly talk. Apparently, they even ran into each other one night in recent years, but opted not to sit at the same table even after the maître d' assumed they would want to. "I don't hate her, but I feel very awkward around her now," she said. And in the end, it seems as though their relationship as it stands now is not going to change.