Jay-Z Rejected Ed Sheeran's Request To Rap On Shape Of You (& His Reason Makes Perfect Sense)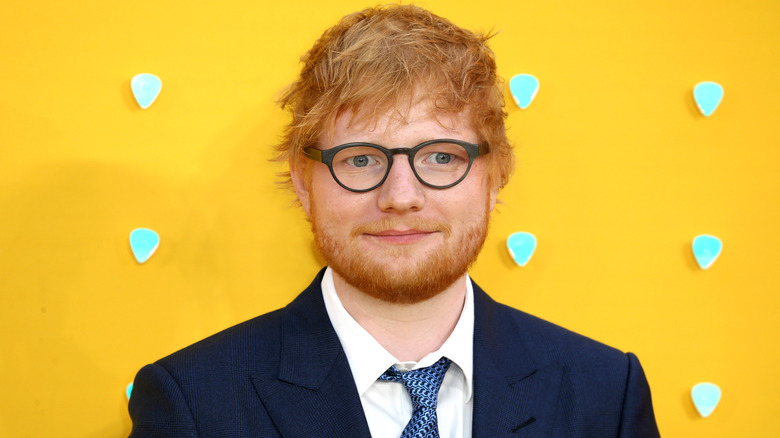 Fred Duval/Shutterstock
Ed Sheeran doesn't need anyone's help to sell records, but he's not against teaming up with other artists and musicians. 
Over the years, Sheeran has worked with a bunch of his talented peers, including Taylor Swift, Elton John, and Rita Ora. In 2019, the four-time Grammy award-winning singer released "No. 6 Collaborations Project," an album solely focused on Sheeran's work with artists such as Bruno Mars, Justin Bieber, H.E.R., and Chris Stapleton. "Before I was signed in 2011, I made an EP called 'No.5 Collaborations Project,'" Sheeran shared on Instagram prior to its release. "Since then, I've always wanted to do another, so I started No.6 on my laptop when I was on tour last year. I'm a huge fan of all the artists I've collaborated with and it's been a lot of fun to make." 
Despite the scope of Sheeran's musical connections, he's never managed to collaborate with rap legend Jay-Z. But it's not because he hasn't tried. Sheeran actually wanted Jay-Z to feature on 2017's "Shape of You." The hip-hop mogul declined, but he had a respectful reason.
Jay-Z didn't feel like Shape of You needed a rap verse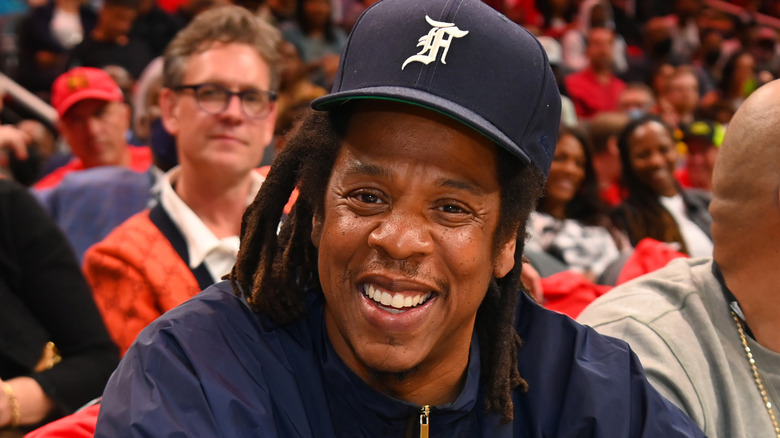 Paras Griffin/Getty Images
In March 2023, Ed Sheeran revealed that he wanted a verse from Jay-Z on "Shape of You." However, things didn't go as planned. "We were in touch," revealed Sheeran to Rolling Stone. "I sent him the song, and he said, 'I don't think the song needs a rap verse.'" While a normal person probably would've let the rejection get them down, Sheeran approached things from a different perspective. "He was probably right," Sheeran continued. "He's got a very, very good ear. He usually gets things right. It was a very natural, respectful pass."
Ahh, what could've been! Honestly, though, Sheeran's version really doesn't need a rap verse. But it'd certainly be nice for Jay-Z and Sheeran to give this whole collaboration thing another try. However, even Sheeran himself has expressed skepticism about an official team-up. "The people that [I'd] want to collaborate with aren't the type to collaborate," Sheeran said to the Independent in 2014. "For instance, if I just decided tomorrow that I wanted to do a song with Jay Z, it's not going to happen just like that. I think he has to have the idea ... It's like that with me."
Jay-Z and Ed Sheeran almost worked together on another project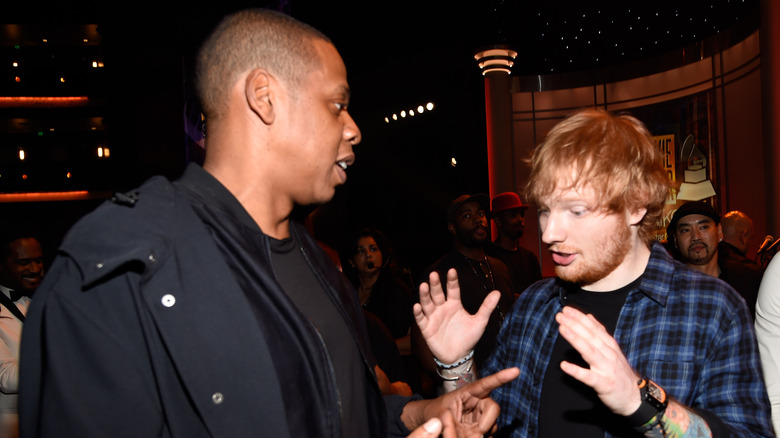 Kevin Mazur/Getty Images
Jay-Z might not have been interested in "Shape of You," but he wasn't against working together completely. In 2019, Jay-Z expressed interest in featuring on "Take Me Back To London," Sheeran's song with rapper Stormzy. Sheeran actually arranged for Jay-Z to join them for a songwriting session, but Stormzy wasn't happy with Jay-Z's possible contribution. "I was like, 'I love this song but you being on the song changes everything,'" shared Stormzy on "The Johnathon Ross Show." He continued, "'I was like, 'I know how it goes, Mr Z. You are the most brilliant, busy man and I will probably never get this opportunity ever again but hand on my heart, I don't think this is the right song for us. I don't know why I'm saying this to you ... but this is not the song.'"
So far, Sheeran has never shared his thoughts on Stormzy blocking his chance to share a song with Jay-Z. Fortunately, Sheeran has gotten to work with Beyoncé (Jay-Z's better half). In 2015, the talented stars performed a medley of Stevie Wonder's hits at the Grammys. Two years later, Beyoncé appeared on Sheeran's remix for "Perfect." Not only did it peak at number one on Billboard's charts, but the duo also performed the song live at the 2018 Global Citizen Festival. A definite win for both fan bases!