Kevin Costner's Work-Life Imbalance Pushed His Wife To Divorce, Says Insider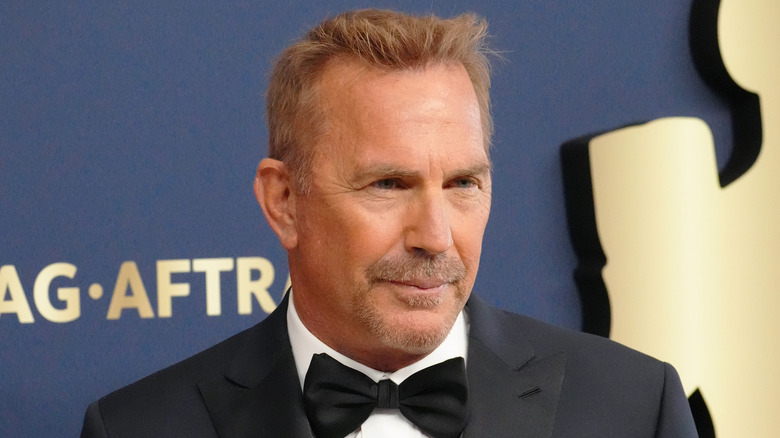 Jeff Kravitz/Getty Images
Kevin Costner and his wife, Christine Baumgartner, are one of the latest Hollywood pairs to go through a public divorce. The couple first met on a golf course in 1996 while Costner filmed one of his most famous movies, "Tin Cup," but they didn't reconnect until they saw one another at a restaurant two years later. The pair tied the knot in 2004, and they share three children — Cayden Wyatt, Hayes Logan, and Grace Avery. Their marriage lasted 18 years before Baumgartner pulled the plug and opted to end things. Costner's team issued a statement to People once the news broke. "It is with great sadness that circumstances beyond his control have transpired, which have resulted in Mr. Costner having to participate in a dissolution of marriage action," his rep shared. "We ask that his, Christine's, and their children's privacy be respected as they navigate this difficult time." 
Page Six reports that Baumgartner cited "irreconcilable differences" as the catalyst for the split, and in the divorce papers, she requested joint custody of their three children. At the time, an insider close to the situation shared that the "Yellowstone" star was "very surprised" by Baumgartner's decision to end their marriage. "He obviously doesn't want the divorce, and he would take her back," the person shared. Furthermore, the source revealed that Costner still "loves [Baumgartner] and he loves his children."
While the split shocked Costner, it seems like his job proved to be the driving factor behind the marriage's demise. 
Christine Baumgartner wanted to spend more time with Kevin Costner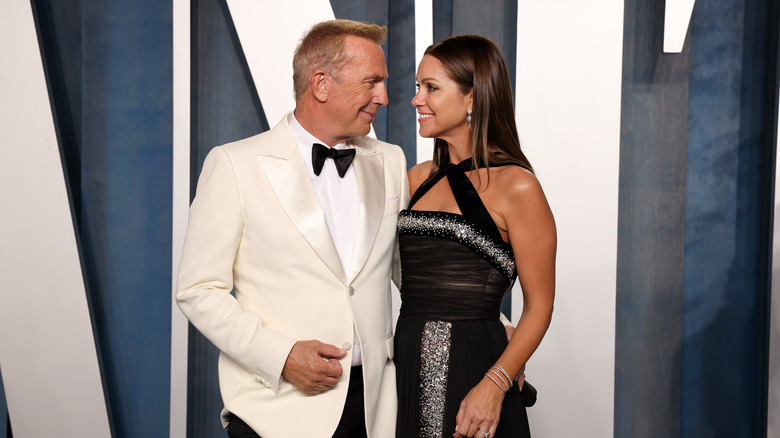 John Shearer/Getty Images
More details are coming to light as to why Kevin Costner and Christine Baumgartner's marriage ended. Ultimately, Baumgartner filed the divorce paperwork and it seems as though Costner's jam-packed schedule played a role. A source close to the situation tells People that Baumgartner felt alone. "Christine wants them to spend family time at their Santa Barbara home. During filming, Kevin is not around very much. His absence has been very hard for her," the insider revealed. The source added that Costner had been "obsessed" while filming the movie "Horizon" and Baumgartner didn't want him to take on another big project that would take time away from the family. In addition, the same source adds that the "Yellowstone" star knew his wife was "unhappy" but her decision to file the paperwork still came as shock.
Another insider also spoke with the outlet and claimed that due to the hit series "Yellowstone," Costner has been a hot commodity for other projects. "All of this success and excitement over the new project probably took his attention away from his family more than he realized," the insider snitched. "Since it didn't look like that would change and likely could get worse, it caused tension at home." 
Ironically, the split comes amid news that Costner's hit show, "Yellowstone" will be ending after the second half of season five, per Fox News. However, the network has time for a spin-off series after. 
Kevin Costner departure from Yellowstone will not save his marriage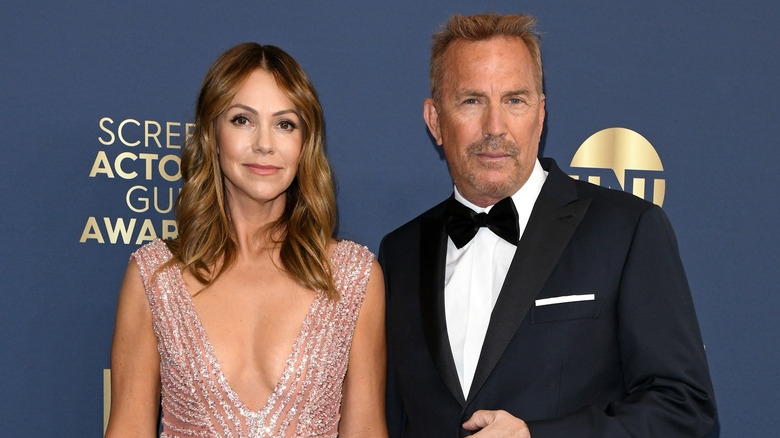 Axelle/bauer-griffin/Getty Images
All Christine Baumgartner wanted from Kevin Costner was a little more quality. But, with the success of the hit show "Yellowstone," Costner has found renewed success in the industry and has taken on many projects his estranged wife probably wished he hadn't. However, it looks like Costner will have one less thing on his plate in the coming years — but it's a little too late to save his marriage.
According to Entertainment Tonight, Costner will stop playing the famous John Dutton on "Yellowstone" after season 5. Rising tensions with the series' co-creator, Taylor Sheridan, have reportedly been attributed to the actor's departure. Costner has supposedly made filming arrangements difficult as the show is unaware if he will finish shooting the remainder of season 5. A reporter from Puck News told the outlet, "Yellowstone is really in limbo right now until they can figure out whether Costner is coming back or, more likely, whether he's going to be written out of the show. Once that determination is made, they can finish writing the second half of this season..." So, it seems like not only can Baumgartner not get ahold of Costner, but neither can "Yellowstone" creators.
And if you thought Costner's recent split was the reason behind him leaving the show, that's not the case. A source revealed to People that their breakup "has nothing to do with Yellowstone." So, although Costner will have more time on his hands without the hit series, it doesn't seem likely to bring him and Baumgartner together again.