What Happened To Rachel Roy After The Jay-Z Cheating Rumors?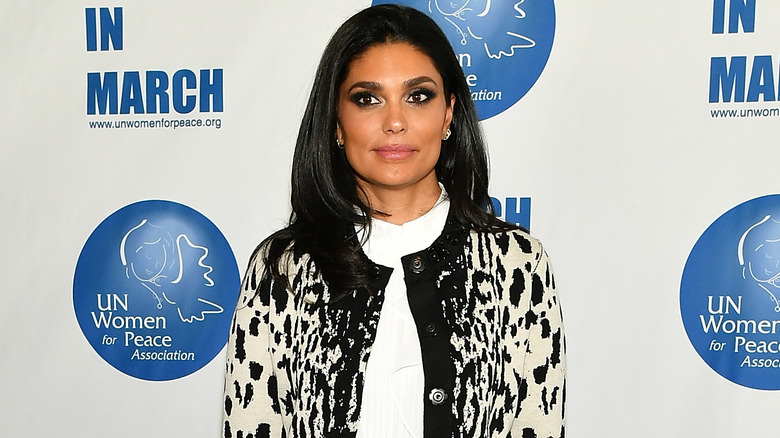 Slaven Vlasic/Getty Images
2016 probably sucked for Rachel Roy. Around this time, Beyoncé's fans concluded that Roy was the mistress she sang about 2016's "Sorry." Here's the context. Two years earlier, People had listed Roy as one possible cause of Solange and Jay-Z's infamous Met Gala melee. So when Beyoncé sang the lines, "He better call Becky with the good hair," fans rushed to accuse the fashion mogul of being audacious enough to interfere with Beyoncé's marriage. Roy also posted an Instagram caption that aided the rumors. "Good hair don't care, but we will take good lighting, for selfies, or self truths, always. Live in the light #nodramaqueens," Roy posted to Instagram (via The Shade Room).
Despite Roy's brazen taunt towards the Beyhive, she soon denied that she was Becky or that she meant to cause the hoopla that followed. "I want to put the speculation and rumors to rest," Roy said to People. "My Instagram post was meant to be fun and lighthearted, it was misunderstood as something other than that. There is no validity to the idea that the song references me personally. There is no truth to the rumors." Since Jay-Z's cheating scandal, fans have mostly given up on searching for Becky's identity, deciding to instead celebrate Beyoncé and Jay-Z's commitment to their marriage, which saw them add twins –- Rumi and Sir Carter –- to their family the following year.
Here's how Roy has been faring since everything took place.
Rachel Roy is still expanding her empire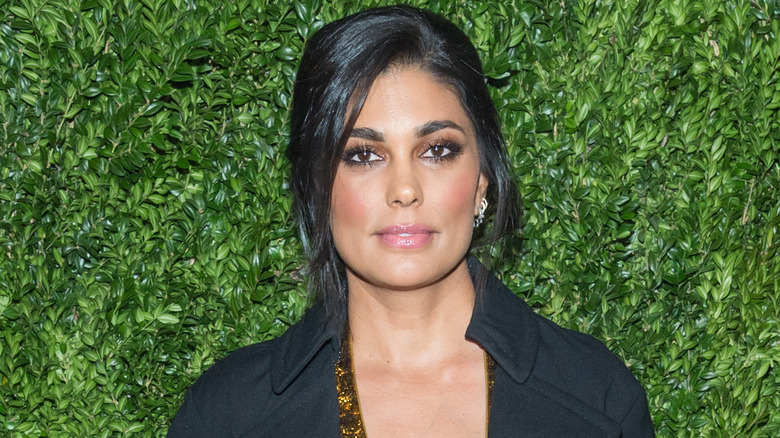 Mark Sagliocco/Getty Images
News about Rachel Roy has slowed down a ton since the whole "Becky" debacle. However, the half-Indian designer is still building on her empire. Although Roy used to be known exclusively for her high-end fashion line that centered on smaller sizes, she's since branched out. Shortly after clearing her name, Rachel launched a line called RACHEL Rachel Roy Curvy, catering to her plus-sized audience, according to The Huffington Post. Roy still sells the line on her website. Roy also sells a variety of health and home good items, such as fitness gear and house shoes, per her Instagram. Of course, Roy's popular jewelry line is still going strong. Sold usually on Jewelry Television, Roy regularly promotes her gorgeous offerings, such as these blue topaz rings and this multi-colored gemstone bracelet. In June 2022, Roy launched her "4th collection of fine jewelry." 
Roy is also a philanthropist. In 2017, Roy spoke with Reuters about her "Kindness is Always Fashionable" initiative. "I started my 'Kindness is Always Fashionable' platform to encourage everyone to find a way to give back and incorporate it into their lives," said Roy. "My ultimate goal in philanthropy is to help women and children, whether by creating sustainable employment for women, which in turn enables them to help create better lives and circumstances for themselves, or helping children in countries in conflict, such as Syria."
Rachel Roy has fought her ex, Damon Dash for child support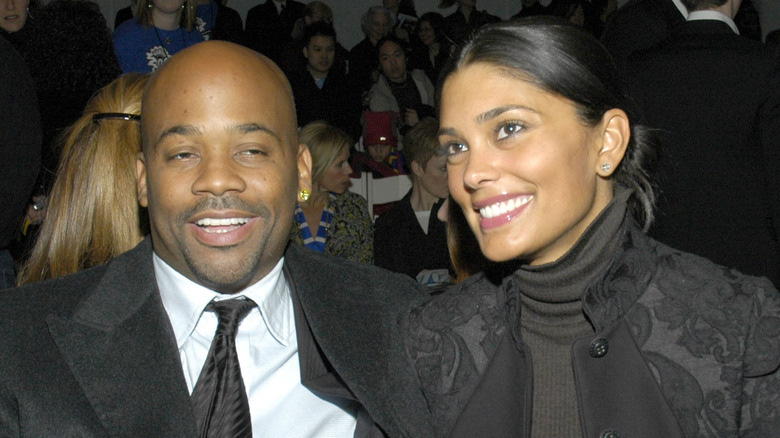 Lisa Macfarlane/Getty Images
Rachel Roy's days of fielding infidelity rumors are long gone, but she still deals with relationship issues. Technically, she deals with ex-husband issues. For the past few years, Roy has been fighting with her ex-husband, Damon Dash over back child support for their two kids. In November 2019, Dash was even arrested for failing to pay Roy and his other ex, Cindy Morales a combined $404,000 in back child support, per Page Six. According to the publication, the bulk of that sum — $342,000 — was earmarked for Roy and had been first ordered in 2015. One month later, Roy and Morales petitioned the courts to take their child support from Dash's multi-million dollar settlement with producer Lee Daniels, per TMZ.
That wasn't the end of Roy's legal battle, however. Two years later, Dash — who was an original investor in Roy's clothing line — sued her for allegedly withholding funds due to him, per TMZ. In the lawsuit, Dash claimed that Roy and her team had "manipulated, diverted, misappropriated, transferred, concealed and embezzled funds." It doesn't appear as if Roy and Dash have settled this particular legal battle.