Morgan Wallen Postpones Tour Due To Health Setback (& What It Means For His ACM Awards Performance)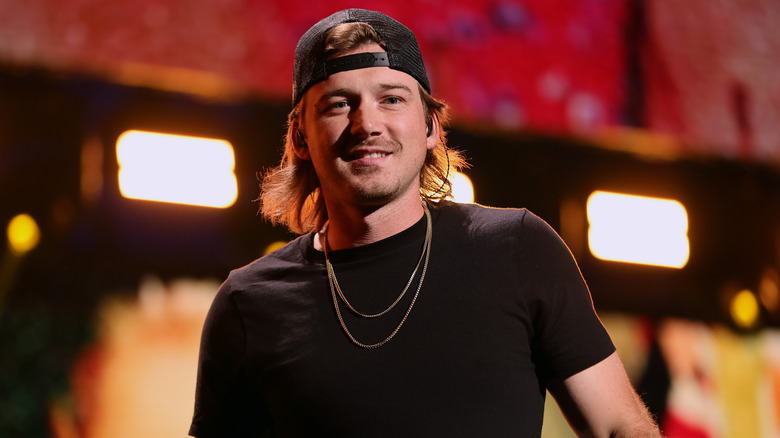 Matt Winkelmeyer/Getty Images
Morgan Wallen is experiencing yet another career setback.
It was just in April 2023 when Wallen caused outrage among fans after announcing that he was canceling a tour stop mere minutes before the show was supposed to start. The singer was initially slated to perform in front of a crowd of 60,000 at Ole Miss but announced that he wouldn't take the stage due to issues with his voice. Instead of issuing an official statement, billboards around the stadium broadcasted the abrupt cancelation. "Ladies and gentlemen, unfortunately, Morgan has lost his voice and is unable to perform tonight. Therefore, tonight's show has been canceled," the announcement read. "Please make your way safely to the stadium exits. Refunds for tonight's event will be available at point of purchase."
Fans were understandably upset, with some even opting to sue Wallen, demanding compensation for the expenses incurred to attend the show. "Even if ticket prices are refunded, no offer has been made to reimburse concertgoers for other out-of-pocket expenses they incurred in connection with the concert cancellation, including transportation, lodging, food, merchandise sales, transaction fees and other such expenses," a fan noted in the lawsuit, per Page Six. It appears that the country star has learned from the experience, as he has announced he will take a lengthy break and postpone his tour to allow his voice time to heal.
Morgan Wallen reschedules six more weeks of tour
Bad news for fans: Morgan Wallen has decided to step back from touring to focus on his recovery. On Tuesday, May 9, the singer took to social media where he announced he would be rescheduling the next six weeks of his tour at the advice of his doctors. Wallen said he was advised to take a complete vocal rest but got the green light to share his situation with eager fans.
"They [doctors] told me that I reinjured my vocal cords and that I have vocal fold trauma," he revealed. "Their advice is that I go on vocal rest for six weeks, so that's what I'm going to do." Wallen went on to say he will also be unable to perform at the festivals he was scheduled to attend, but his team is working double time to reschedule the affected tour stops. "For the longevity of my career, this is just a choice I had to make," he added. "I hate it. But I love you guys, and I appreciate all the support that you always give me."
Unfortunately, Wallen's announcement also meant he would be skipping the much-awaited ACM Awards and the "ACM Lifting Lives: LIVE" concert, which he was supposed to headline. Fellow country superstar Jason Aldean stepped in at the last minute, adding that he was rooting for Wallen to win the entertainer of the year award. "For me, Morgan would be the guy that I would look at and go, 'He's been hotter, bigger than anybody else in our genre,'" he told Taste of Country. "That's who I would think should get it."