Is Anna Nicole Smith's Ex Larry Birkhead In A Relationship Today?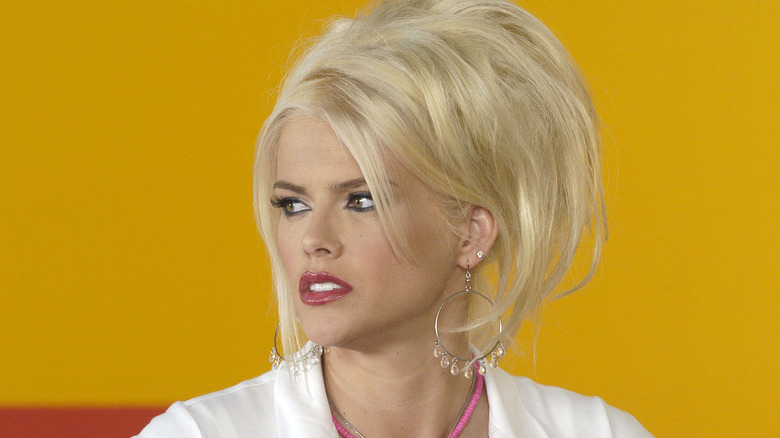 L. Cohen/Getty Images
Netflix's "Anna Nicole Smith: You Don't Know Me" gives fans an inside look at the late model's life, but what do we know about the loved ones she left behind, like ex-boyfriend Larry Birkhead?
When Smith passed away in 2007, she was survived by Larry and the infant daughter they shared, Dannielynn Birkhead. The couple had become estranged a few months into Smith's pregnancy, and by the time Dannielynn was born, Smith had begun a relationship with her lawyer, Howard K. Stern. This led to a widely publicized paternity test, which confirmed that Larry was indeed Dannielynn's father, and he was subsequently granted full custody. Ever since then, he's proved himself to be a doting dad and, by the looks of it, a single one. 
Granted, outside of the odd interview or event appearance, Larry has always been more low-key than his famous former girlfriend. In fact, most of what he does publicly is centered on his relationship with Dannielynn. Following Smith's death, the photographer moved away from Hollywood altogether, instead opting to raise their daughter in Kentucky. As "Hollywood Medium" Tyler Henry picked up, that was a protective move on Larry's side. As such, there's a decent chance he's simply kept any romances under wraps. However, if Dannielynn's comments are anything to go by, it certainly seems as though a love life has long been the last thing on Larry's mind. 
He's single (but Dannielynn would approve if he wasn't)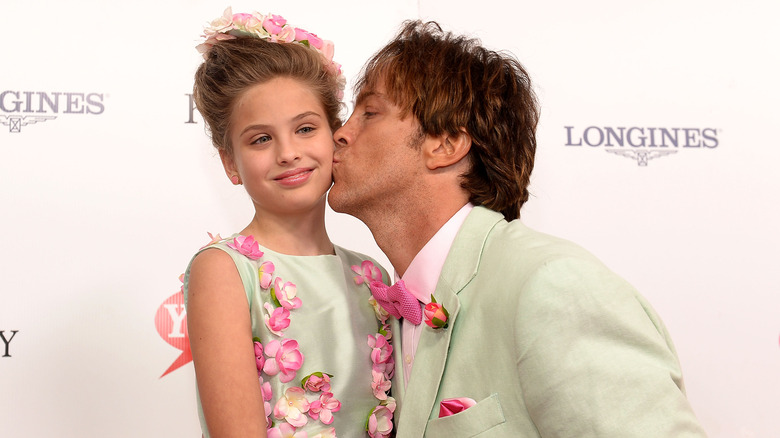 Gustavo Caballero/Getty Images
Since becoming a single dad in his early 30s, Larry Birkhead has devoted his energy to being a hands-on father, although his daughter Dannielynn Birkhead has made it clear that she wouldn't be opposed to her father putting himself back on the market. On the contrary, Larry has joked that she's been pretty vocal about wanting him to meet someone. 
Speaking to Us Weekly in 2016, the 50-year-old shared that Dannielynn was desperate for him to take a date to the Barnstable Brown Gala. "When I was leaving, Danni said, 'Would you do me a favor at the party ... Would you get yourself a date?' I looked at her and started laughing, and she said, 'No, really, I'm serious. Get a date,'" he recounted.
More than a year after her Barnstable Brown Gala instructions, Larry told ET that she'd tried setting him up with her friends' single moms, too. He explained he was feeling a little aloof at a pool party as the only dad present — until his daughter tried playing matchmaker. As he recalled, "Dannielynn comes along, takes my foot and slides it next to the mother's foot next to me. She says, 'Y'all need to get to know each other.'" A little awkward, for sure — but Larry added that he didn't mind her attempts. "It's cute," he told the outlet.
... and she's offered up some famous suggestions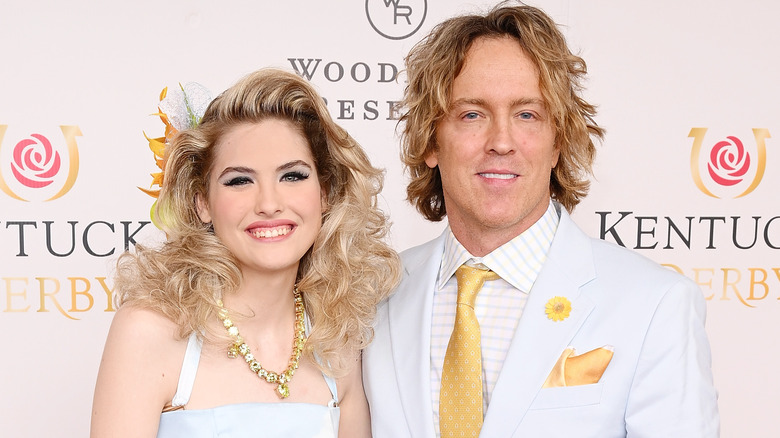 Daniel Boczarski/Getty Images
It's safe to say Larry Birkhead's daughter would be open to her dad dating her friends' moms — many of whom, he told ET, she'd become super close to in the absence of her own maternal figure. However, given the spotlight running through her veins, it's not exactly surprising to hear that she has also proposed several potential A-list stepmothers in the past. 
So, who's made the cut? According to Larry, she's previously had her eye on joining the Kardashian-Jenner crowd, name-dropping Kylie Jenner as her top pick — though Kim Kardashian and Kris Jenner were close runners-up. Of Kris, Larry revealed, "She goes, 'I remember she had a frozen yogurt machine in her house.'" Froyo is always a plus.
Given everything he and Dannielynn went through after Anna Nicole Smith's passing, it would certainly make sense if Larry would prefer not to date anyone in the limelight. However, it's worth noting that when he has dated non-famous women in the past, he's often had to cut things short because they became too focused on his late ex. "I had one girl come and try to try on Anna Nicole's jewelry," he shared, as just one example. By the looks of things, Larry isn't dating anyone now, famous or otherwise — but something tells us Dannielynn would be happy for that to change sometime soon.