Congressman George Santos Arrested On 13 Federal Charges: Here's What We Know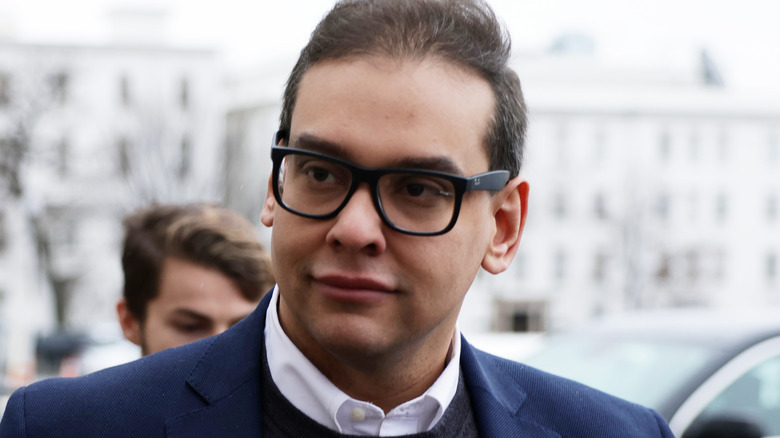 Alex Wong/Getty Images
U.S. Representative George Santos is currently in custody on federal criminal charges related to big time fraud after the scandalized Rep turned himself in May 10. As reported by The Associated Press, Santos' indictment states that he used funds for personal matters that his donors offered with the belief that the money would go toward his campaign. Furthermore, the indictment "seeks to hold Santos accountable for various alleged fraudulent schemes and brazen misrepresentations," US attorney Breon Peace said. "Taken together, the allegations in the indictment charge Santos with relying on repeated dishonesty and deception to ascend to the halls of Congress and enrich himself."
Santos is facing a total of 13 counts in the indictment. This latest bombshell arrives after a slew of controversies for Santos, who came under fire in 2022 for lying about his political career. Read on to find out more about Santos and his recent legal woes.
George Santos is accused of falsely receiving unemployment benefits, among other frauds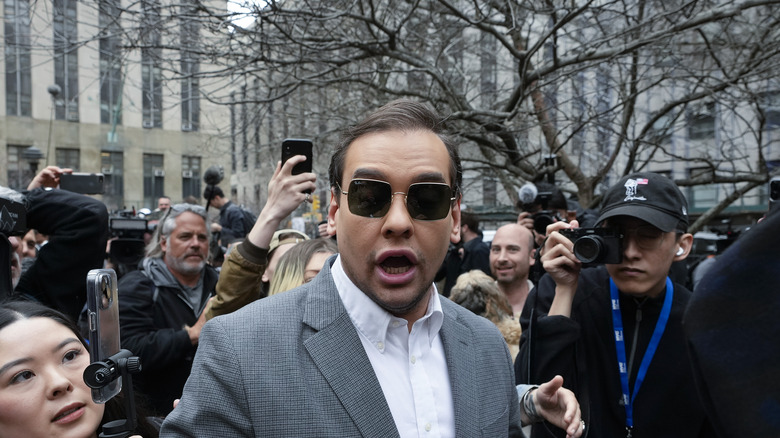 Drew Angerer/Getty Images
Among the 13-count indictment, George Santos is being held for "seven counts of wire fraud, three counts of money laundering, one count of theft of public funds, and two counts of making materially false statements to the House of Representatives," per the Department of Justice. According to the indictment, Santos applied for unemployment in 2020 during the pandemic, although he was the regional director of an investment firm in Florida and earned around $120,000 a year. He received over $24,000 in unemployment during that period.
In addition to the unemployment fraud, Santos allegedly used donations for his political cause for personal use and reportedly funneled the money from his company to his personal bank accounts. The New York Republican is also accused of falsifying his income and assets to the House of Representatives. If he is found guilty, Santos faces up to 20 years in prison.
According to CNN, the representative is in custody on Long Island and will appear at a federal court on the afternoon of May 10. Santos nor his legal team have commented as of yet. However, fellow Republicans think he should leave office. "I reiterate my call for George Santos to step down," Congressman Mike Lawler stated. Nicole Malliotakis declared, "I would love to see someone new run because I can tell you that we will hold that seat and so the sooner Santos leaves, the sooner we can get someone in there that is not a liar."