Nick Cannon Compares Failed Mariah Carey Marriage To 'Trump And Putin' Dynamic (Yikes)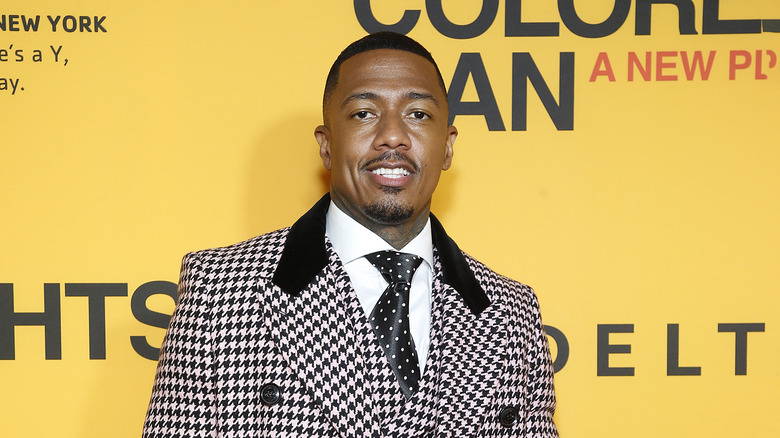 John Lamparski/Getty Images
Actor and rapper turned television host Nick Cannon may have twelve kids (and counting?) but make no mistake — he's only been married once. As you may recall, Cannon tied the knot to famous singer and songwriter Mariah Carey on April 30, 2008, during an intimate ceremony at Carey's private residence in the Bahamas. "It feels amazing. My cheeks hurt from smiling so hard. I've been smiling for days," Cannon later told People when asked how it felt to be married. "In our minds, it was a love-at-first-sight thing. Since we've been together, we've been inseparable," he said about the whirlwind courtship and their decision to get married after only a few weeks of dating.
Sadly, however, the union wouldn't go the distance. By 2014, Cannon and Carey's marriage was over. Still, Cannon was adamant during a December 2014 "Good Morning America" appearance that he and Carey would "always be family." He added, "We're there for our children, making them the number one priority and understanding they're loved."
Alas, it appears it hasn't been all rainbows and butterflies between Cannon and the "We Belong Together" crooner. In fact, during a recent interview, Cannon compared his former marriage to that of a dynamic between former president Donald Trump and Vladimir Putin, the Russian president responsible for the invasion of Ukraine. YIKES.
Nick Cannon says that he and Mariah Carey ultimately did what was 'best for the children'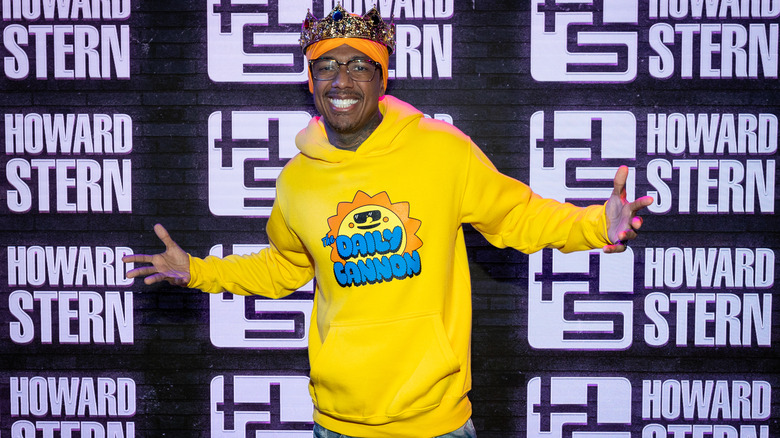 Emma Mcintyre/Getty Images
During a sit down with the Los Angeles Times, Nick Cannon got candid about his former marriage to Mariah Carey. "Imagine if, like, Trump and Putin had to live in the same house," Cannon began. "It wasn't even about her and I — we've always been good. It was more about us understanding that instead of making it about our relationship and what I want or what you want, we should just do what's best for the children," he explained. (The couple welcomed twins, Moroccan and Monroe, on April 30, 2011 ... precisely three years after tying the knot.) Hmm ... Well, alrighty then. We only have one question: Who is Cannon in this scenario — Trump or Putin? It should be noted that in 2017, Cannon had less than stellar things to say about then-President Donald Trump. "We all see that Trump is a bully," he declared during an interview with BUILD.
As for now, Cannon says he is content in his non-traditional relationships with the mothers of his other ten children. Cannon confessed in the interview that he would much rather be in lifelong relationships with women who "know who they are" as opposed to "someone who's telling them they're the only one but still f***ing the neighbor." Alexa, play "Fantasy" by Mariah Carey ...