Russell Simmons Denies New Rape Allegations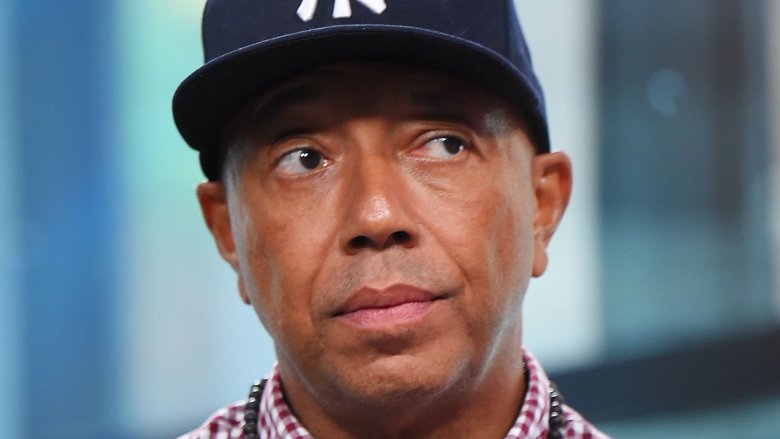 Getty Images
Russell Simmons is facing more serious allegations.
In a Variety exclusive, published on Tuesday, July 10, 2018, Alexia Norton Jones, the granddaughter of the late book publisher W.W. Norton, accused the music mogul of raping her after going out on a date together in November 1990.
"It was such a fast attack," Jones, who filed a police report with the NYPD this spring, told the publication, claiming that Simmons had pressed her up against the wall after inviting her into his New York City apartment. "He pulled my dress up. I must have said no seven to 10 times." She went on to allege that Simmons, who happened to also be friends with her father, continued to try to contact her following the alleged incident.
"I became very depressed. It eroded my self-esteem," Jones continued. "This is the worst message that it sends, that somebody could in a different circumstance like you but think you are worthless. And he can just take it from you. It's like the murder of the soul."
Simmons has since released a statement to Variety denying Jones' claims. "I'm deeply saddened by this story from Alexia," the 60-year-old stated. "At no time did she share these feelings about her first sexual encounter with me, which took place roughly 28 years ago. I have taken multiple lie detector tests that affirm I never sexually assaulted anyone." 
"Alexia and I dated, were intimate and attended multiple events together after she alleges the incident occurred in 1990," the music producer continued, adding, "I considered her a friend for all these years and continue to have a warm relationship with members of her family."
As Nicki Swift previously reported, Simmons was first accused of sexual misconduct in November 2017. Since then, at least 18 women have come forward with allegations of sexual assault or rape against the Def Jam Recordings co-founder, which he has continued to deny. Following the now-infamous and ongoing Harvey Weinstein scandal, which first broke last October, Simmons is just one of multiple powerful men in the entertainment industry to be accused of sexual misconduct.