Who Was Kellie Pickler's Late Husband Kyle Jacobs?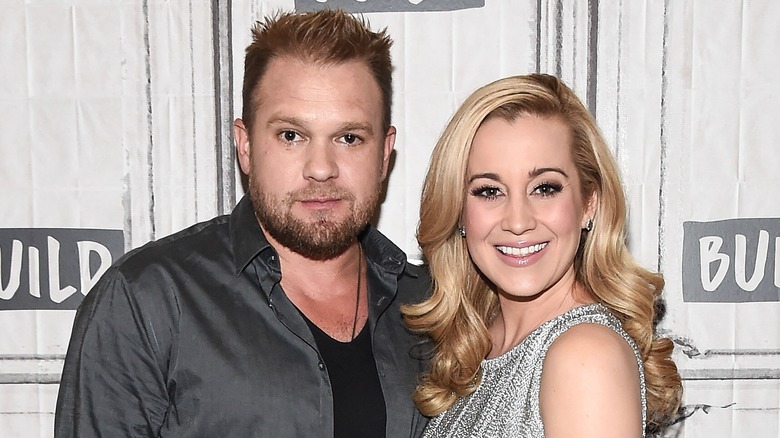 Daniel Zuchnik/Getty Images
The following article includes mentions of suicide.
Kellie Pickler tragically lost her husband, Kyle Jacobs, by suicide in February 2023. As reported by TMZ, Nashville police received a 911 call from the Pickler residence after the musician woke up and noticed Jacobs was missing. He was later found in one of the bedrooms of the home with a self-inflicted gunshot wound.
Since his death, Pickler has remained out of the spotlight, but there's no denying she loved Jacobs. The two first met in 2008 after they were introduced by mutual friends. Sparks flew between the pair, and it wasn't long before they were walking down the aisle in 2011. The couple spent over a decade with one another before Jacob's death, and it appeared those years were filled with immense amounts of love.
The "I Wonder" singer got to showcase that love when she and Jacobs landed their own reality show in 2015. Per ET, In one episode, the musician shared, "Kyle is by far my greatest treasure. I'd be absolutely lost without him." According to US Weekly, Jacobs also gave insight into their loving marriage on the show. He gushed, "It honestly is nothing but love and laughter ... we love our marriage, and our marriage is always No. 1. But one of our favorite things that we can do is laugh." Here's what we know about Pickler's late husband.
Kyle Jacobs was heavily involved in music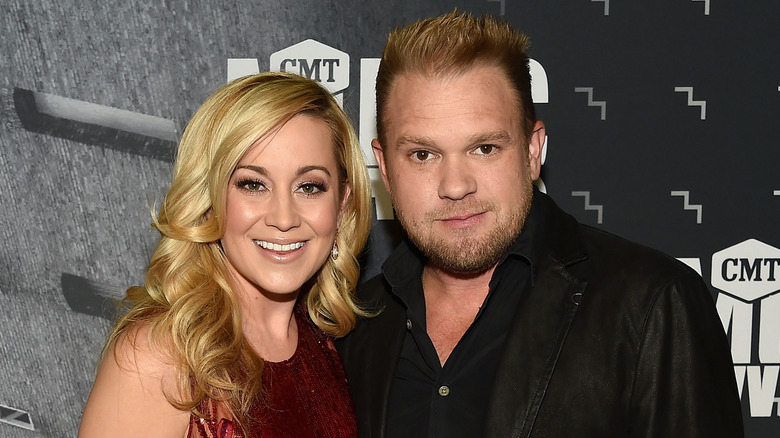 Rick Diamond/Getty Images
Similar to American Idol alum Kellie Pickler, Kyle Jacobs was an incredible musician. Now, the 49-year-old wasn't a singer, but he was a songwriter and producer. Jacobs wrote for some of the biggest names in country music, including Garth Brooks, Kelly Clarkson, and Tim McGraw.
Jacobs was fantastic at his job and showcased it in a post with the musician's Spotify stats. In 2022, songs written by had gotten over 46 million streams on Spotify. And while he wasn't one to brag, Jacobs' team knew he had to share it with the world. He wrote, "I know I haven't posted much lately, but the office told me I needed to post this...So, here it is...Kinda cool seeing how a song created in a little room on Music Row can reach so many people...Feeling very blessed right now...Thank you Jesus!"
And, of course, during his time as a songwriter and producer, Jacobs also collaborated with his wife. In fact, US Weekly revealed Jacob had used his profession as a pickup line when he first met Pickler. He had introduced himself to the musician by saying, "Hi, I'm Kyle. I'm a songwriter." Immediately, Pickler was interested in Jacobs, and the two began working with one another the following day. From "The Woman I Am" to "Mother's Day," the couple collaborated to create some smash hits in Pickler's discography.
Kyle Jacobs and Kellie Pickler never had kids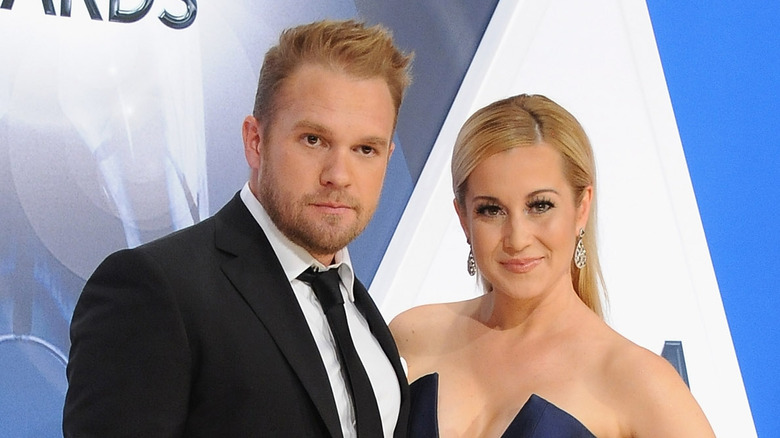 Jon Kopaloff/Getty Images
Typically, after marriage, couples will embark on another exciting chapter in their life by having a kid. But, that's not what Kyle Jacobs and Kellie Pickler wanted. Although the couple was together for over a decade, the singer told OK! she had no interest in welcoming a baby into the world.
In 2015, the singer revealed to the outlet that she was happy to be "Auntie Kelly" to the brood of her close friend, Carrie Underwood, and that was enough for her. She shared, "It's so exciting for Carrie, but I don't want the responsibility of raising a human being." But, they did become parents to some fur babies. Pickler shared with US Weekly, "We have two little small puppies. We're dog parents for now."
Without a kid, the couple spent their time traveling the world and enjoying each other's company. In 2015, Pickler shared a photo of her and Jacobs enjoying a tropical vacation. She captioned the photo, "Ain't nothing better than traveling the world with the love of your life." Pickler's Instagram is littered with photos of the two taking on new adventures in different parts of the world. From the Bahamas to New York City, the couple left their mark everywhere they went. And we imagine those memories with Jacobs will forever stay with Pickler despite his tragic death.
If you or anyone you know is having suicidal thoughts, please call the National Suicide Prevention Lifeline​ by dialing 988 or by calling 1-800-273-TALK (8255)​.