The Real Reason EJ Johnson Doesn't Have A Boyfriend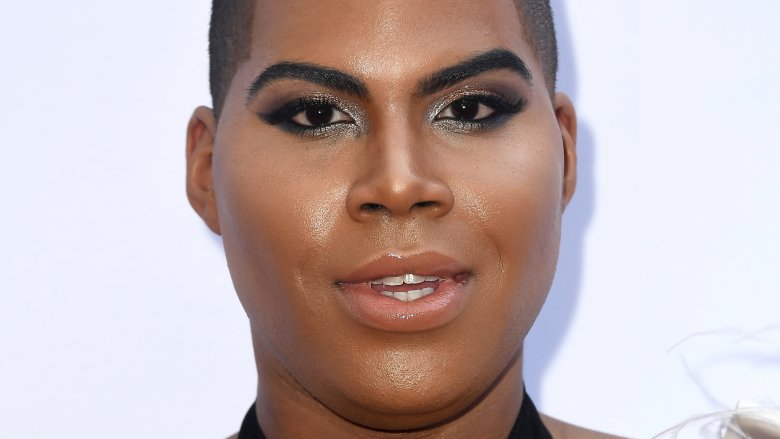 Getty Images
EJ Johnson hasn't had the easiest time when it comes to playing the dating game.
During the Rich Kids of Beverly Hills alum's June 2018 appearance on Facebook's Red Table Talk show, he revealed that maintaining a relationship can be difficult when your dad is Magic Johnson.
"It's always been a struggle. There's so many factors," the 26-year-old began. "First of all, the celebrity thing — Who are you here for? Are you dating me or are you trying to date my dad?" Explaining that none of his prospective romances have reached the meet-the-parents stage, Johnson added, "These men either just want to be there for one thing and then don't want to stay for the real relationship part, or they just want to ride the wave ... and have their picture taken and do all of that."
As Nicki Swift previously reported, the EJNYC star, who publicly came out as gay in 2013, revealed in the same interview that it had taken his basketball legend dad some time to fully accept his son's sexuality. As EJ recalled, Magic had reacted poorly when the reality TV star first came out to him with the help of his mom, Cookie. At the time, the 58-year-old former athlete said, "This is not what I wanted for my son."
The following day, the father-son duo luckily turned over a new leaf after sharing a heartfelt conversation. "[He] was like, 'We're going to get through this and I just need time,'" EJ said. "And we both started crying a little bit."
The former NBA star later shared some important advice for parents who have a child who identifies as LGBTQ+. "I think it's all about you not trying to decide what your daughter or son should be or what you want them to become," Magic said during an appearance on The Ellen DeGeneres Show in 2017. "It's all about loving them no matter who they are, what they decide to do. When my son came out, I was so happy for him and happy for us as parents. We love him. EJ is amazing."