How Caitlyn Jenner's Mom Trashed The Kardashians Before Her Death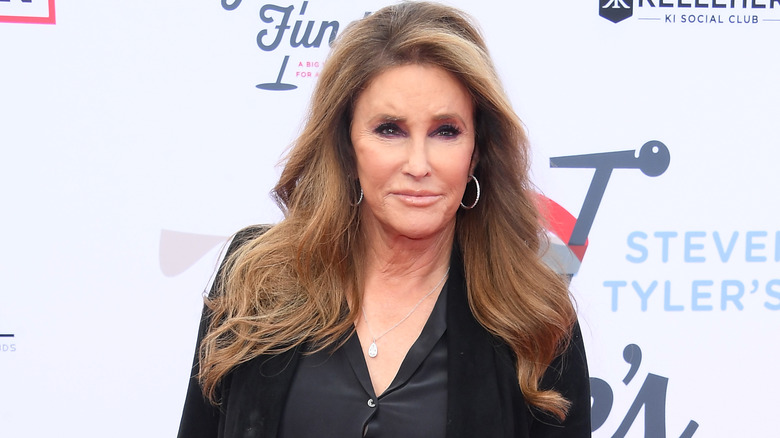 Steve Granitz/Getty Images
During her lifetime, Esther Jenner was one of Caitlyn Jenner's biggest supporters. Throughout the years, Caitlyn's mom made cameos in "Keeping Up With the Kardashians" and "I Am Cait," which focused on Caitlyn's experiences following her gender transition, per E! News. In an episode of the series, Esther expressed her acceptance of her daughter, saying, "It seems as though when people start to have more understanding, the stigma of being different goes away. To me, that's the beauty of [Caitlyn] giving herself permission to do this because — like for any of us — once you've seen something over and over again, you get more used to it, right?"
In April 2023, Esther tragically died at the age of 96. Caitlyn took to Instagram to share the devastating news. Alongside a few photos of her smiling mother, she wrote, "Losing a mother is unique in the sense that she is the only person that loved me my entire life. I will miss her tremendously. She was a few weeks shy of 97 and lived a full life. Love you mom." Esther often took Caitlyn's side when it came to matters of her personal and professional life. In fact, before her death, Esther gave her brutally honest opinion about "The Kardashians."
Esther Jenner called The Kardashians series 'senseless'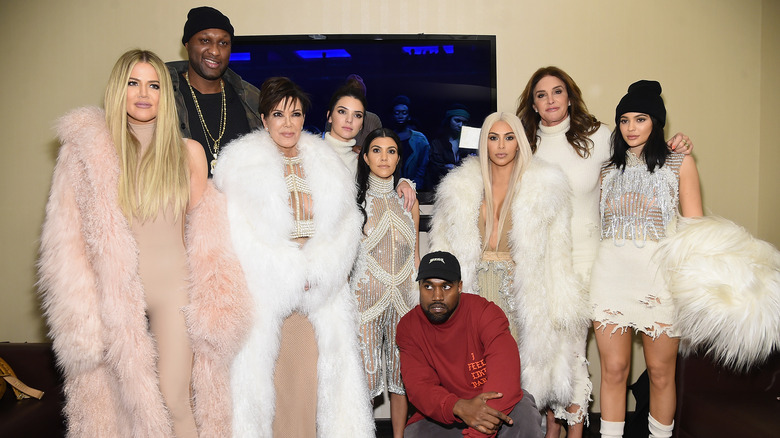 Jamie Mccarthy/Getty Images
As fans know, Caitlyn Jenner was a staple on "Keeping Up With the Kardashians" from 2007 to 2015. But following her transition and divorce from Kris Jenner, she wasn't on the show much, per Variety. Once Caitlyn was nixed, her mom didn't hold back on how she really felt about the follow-up series, "The Kardashians." 
In June 2022, Esther told The U.S. Sun, "I think that Kardashian show is the most senseless thing I have ever watched." However, she made it crystal clear that she wasn't bashing the Kardashian-Jenner family. She added, "But my two granddaughters, Kendall and Kylie, created it and I love them dearly. They're my blood. And my four step-grandchildren [from Caitlyn's marriage to Kardashian momager Kris Jenner] — Kim, Kourtney, Khloé and Robert — feel like they're mine too."
Esther Jenner may have been looking out for her daughter, as Caitlyn had mixed feelings about the return of "The Kardashians." In March 2022, she tweeted, "Of course no bad blood. I love my family and am thrilled for the show continuing. But I was shocked to learn through the press that I was explicitly excluded from the new show."
Caitlyn Jenner's relationship with Esther Jenner stood out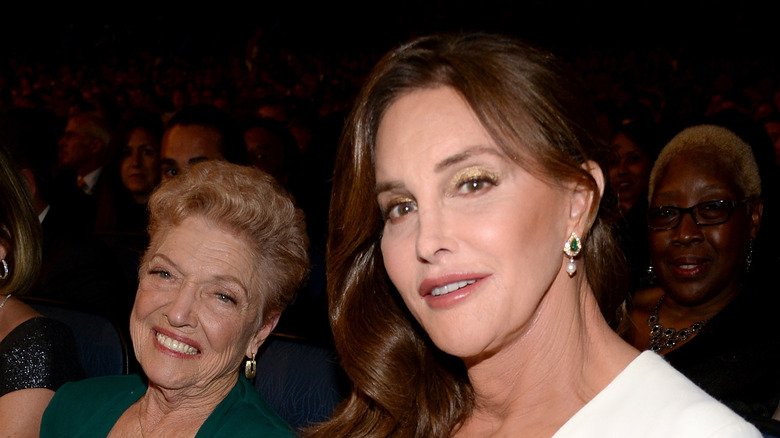 Kevin Mazur/Getty Images
That wasn't the only Kardashian venture that Caitlyn Jenner was excluded from. According to Page Six, the former reality TV star did not secure an invitation to Kourtney Kardashian and Travis Barker's wedding in May 2022. "She is shocked," an insider told the outlet. Yet, as sources told TMZ, the couple didn't have beef with her. Apparently, they just wanted to keep the guest list small.
While Kourtney and Caitlyn aren't on bad terms, sources added that they aren't in close contact with one another. Although Caitlyn's relationship with the Kardashian-Jenners has had its ups and downs, the drama has seemed to cool off in recent years. In a 2022 appearance on the Full Send podcast (via Entertainment Tonight), Caitlyn remarked, "My relationship with the family is, you know, fine. I mean, we do things together, my kids, this and that."
On the other hand, Caitlyn had a far more steady relationship with Esther. When Caitlyn's transition was announced in 2015, her mom remarked that she was incredibly proud of her daughter. She told Radar Online that she supported her "whole-heartedly" and that she loves her "like I always have."