Agents Of SHIELD's Chloe Bennet Reveals She's Dating YouTube Star Logan Paul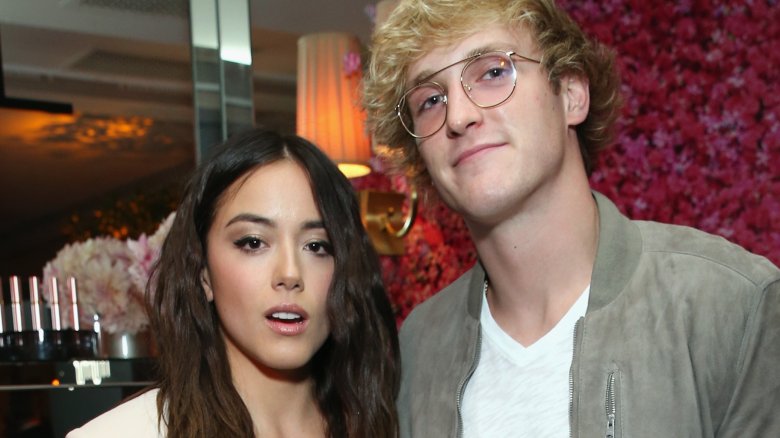 Getty Images
Chloe Bennet has a new man in her life.
On Wednesday, July 11, 2018, the Agents of S.H.I.E.L.D. star took to Twitter to confirm that she and YouTube vlogger Logan Paul are dating after a round of flirty messages on social media sparked rumors of a blossoming romance.
"Cause he's kind, creative, funny, vibrantly curious about life, weird as f**k in all the best ways, a big dork, and he's one of my best friends," the actress wrote in response to a fan, who had tweeted, "Hey @chloebennet I'm seeing rumors you are dating l*gan p*ul? Just wondering why you would do that."
Bennet, 26, added, "It doesn't make sense to a lot of people, but it doesn't have too. He's changed my life for the better and I've done the same for him." For his part, 23-year-old Paul jokingly chimed in with, "Hold on one second now. I haven't confirmed anything. But. If I had the chance to date this so called 'Chloe' girl, I would be an extremely lucky young man."
As Nicki Swift previously reported, Paul faced major backlash in January 2018 after uploading a YouTube vlog which showed a dead body in Japan's Aokigahara forest, where many people go to take their own lives. The controversial YouTube star could be seen laughing with his crew at certain points, while appearing to make light of the situation in the since-deleted clip.
In the months since, Paul, who appeared with Bennet in the recently shelved remake of the 1983 flick Valley Girl, has released a number of public apologies, claiming that he'd hoped to raise awareness with the now-infamous video. "I believe it happened for a reason," he told Good Morning America in February of this year, regarding his discovery of the suicide victim. "I think that reason is so I could take this experience, learn from it, spread the message — the right way — about suicide prevention and suicide prevention awareness."
Bennet, who previously opened up about facing racism in Hollywood, isn't the only Marvel star to recently stir speculation of a new relationship. Over the last month, Avengers: Infinity War star Chris Pratt has been romantically linked with Katherine Schwarzenegger. According to an Entertainment Tonight source, the rumored pairing are "casually dating," but are taking things slow amid his divorce from Anna Faris.