Ed Sheeran's Country Debut At 2023 ACM Awards Was The Switch-Up No One Saw Coming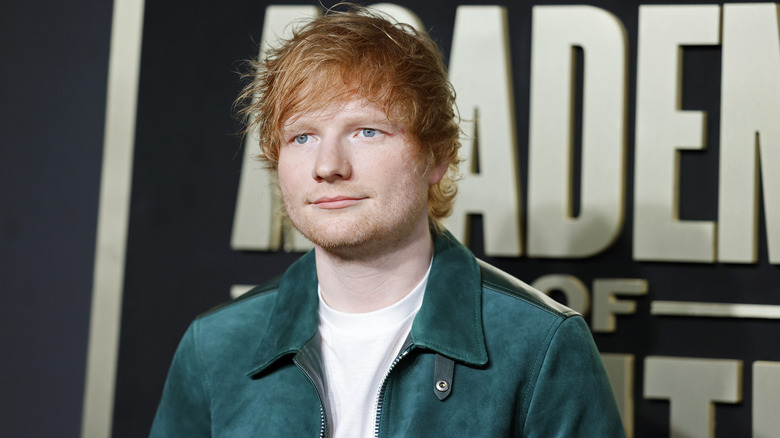 Jason Kempin/Getty Images
Fresh off of winning his copyright infringement lawsuit, Ed Sheeran made an incredible comeback performance — and at the 58th Academy of Country Music Awards, no less.
The "Eyes Closed" singer took the stage at the award show to perform "Life Goes On," one of the tracks off his latest album "- (Subtract)" Looking every bit like a country superstar, he was clad in a classic denim get-up with a guitar in tow. He was even joined by another country legend, Luke Combs, much to the delight of the live audience and viewers. The two have been pals for a long time, and this collaboration was a long time coming. "We met like 2018, I'd heard Luke's music through a friend," Sheeran said on stage following their surprise performance (via Entertainment Tonight). "We've just been friends for years now, and it's been great."
Don't be surprised if you see yet another country performance from the pop star in the near future. As it turns out, Sheeran may be creating more country music for fans. 
Ed Sheeran is looking into exploring the country music scene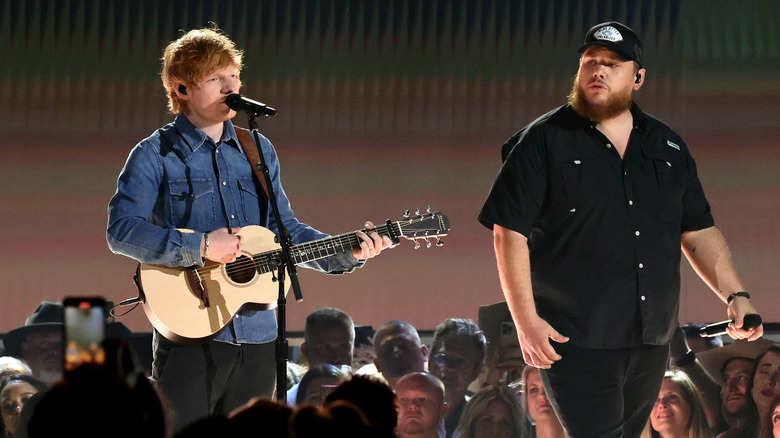 Theo Wargo/Getty Images
You may get a full country music album from Ed Sheeran soon. According to the Brit, he's seriously considering switching to country, the total opposite of what his pal and longtime collaborator Taylor Swift had done.
Speaking with Billboard, the Grammy-award-winning crooner dished that he has always been in awe of the country music scene. "I talk about this to my wife all the time. I would love to transition into country," he said. "I love the culture of it, I just love the songwriting. It's just like, brilliant songs." He shared that he considers himself a massive fan of the music and culture and that he's picked up the habit of listening to country hits pretty much every day. He also credited Swift for introducing him to the genre in the first place. "I'd never really listened to country music as a kid growing up," he added. "It was only being on Taylor's 'Red' tour and living in Nashville and her basically introducing me to that side of it."
In the future, you'll probably see Sheeran setting up a home base in Nashville, which he happens to consider the "home of songwriting." In an interview with The Tennessean, he shared that he thinks that it's a "fantastic place to be a songwriter," regardless of the genre. So you might catch him cooking up his next hit in the city soon.